Remember that terrifying movie about a vengeful spirit that crawls out of a photograph to haunt you to death? That's right, Shutter, the 2004 cinematic hit created by then newbies Banjong Pisanthanakun and Parkpoom Wongpoom. When it was released, the film set a standard for what defines a great Thai horror film: unexpected jump scares, an unforgiving ghost (ideally on all fours) and a cautionary tale of the what-goes-around-comes-around philosophy.
Since then, one half of this directing duo, Banjong "Tong" Pisanthanakun, has embarked on a successful directing career that has included blockbusters that cover both adrenaline-rushing horrors like Alone (2007) and more lighthearted films like Hello Stranger (2010) and One Day (2016).
Now Tong goes back to his roots with The Medium (aka Rang Zong), which focuses on the spine-chilling beliefs revolving around shamanism in the Isan region. This upcoming movie could be his most exciting output yet, especially since Na Hong-jin, one of South Korea's most masterful filmmakers, signed on as co-producer and co-writer. It premiered at the 25th Bucheon International Fantastic Film Festival in July where it was adjudged the best feature film.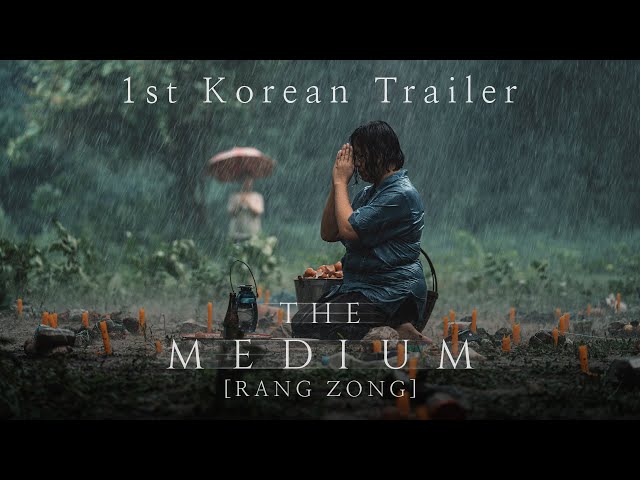 We logged on for a virtual Q&A session with Tong to talk about how it was like working with one of his idols and how The Medium's scare tactics represent an evolution in Thai horror films.
Tell us how The Medium came into existence.
Back at BACC's [Bangkok Art and Culture Centre] Cinema Diverse six years ago, I invited Na Hong-jin to premiere his film The Chaser. At first, I thought he wouldn't accept the invitation, but he did! I was very excited to meet him and finally got to sit down and talk with him about movies.
A few years later, I had to go to Seoul for a lecture on film studies, which led me to meet him again. At this second meeting, he asked me to make a film for him.
Originally, The Medium was scripted as a Korean flick about shamanism in South Korea, but Hong-jin thought it would be a carbon copy of The Wailing [Na Hong-jin's movie about demonic possession and shamanistic beliefs in Korea]. That's why he changed his mind, and wanted this one to be about shamans in an exotic country—Indonesia or Thailand were Hong-jin's choices at the time—and he thought of me.
Do you think fans of The Wailing will find similarities in The Medium?
I honestly never thought of trying to make another The Wailing. What I intended, however, was to build up a mysterious, unsettling ambience for the movie as much as possible using Loei in Isan to tell the story.
I suppose these two horror films are similar in some ways—both eerie narratives happening in a countryside surrounded by forests and mountains. But I can tell you that the cinematography of The Medium is totally different from that of The Wailing, which feels more like a fictional film. The Medium, while also fictional, is shot using a technique that makes it feel like a real story. A documentary crew comes to this small town to record a real-life shaman on film, and things seem to go wrong day by day.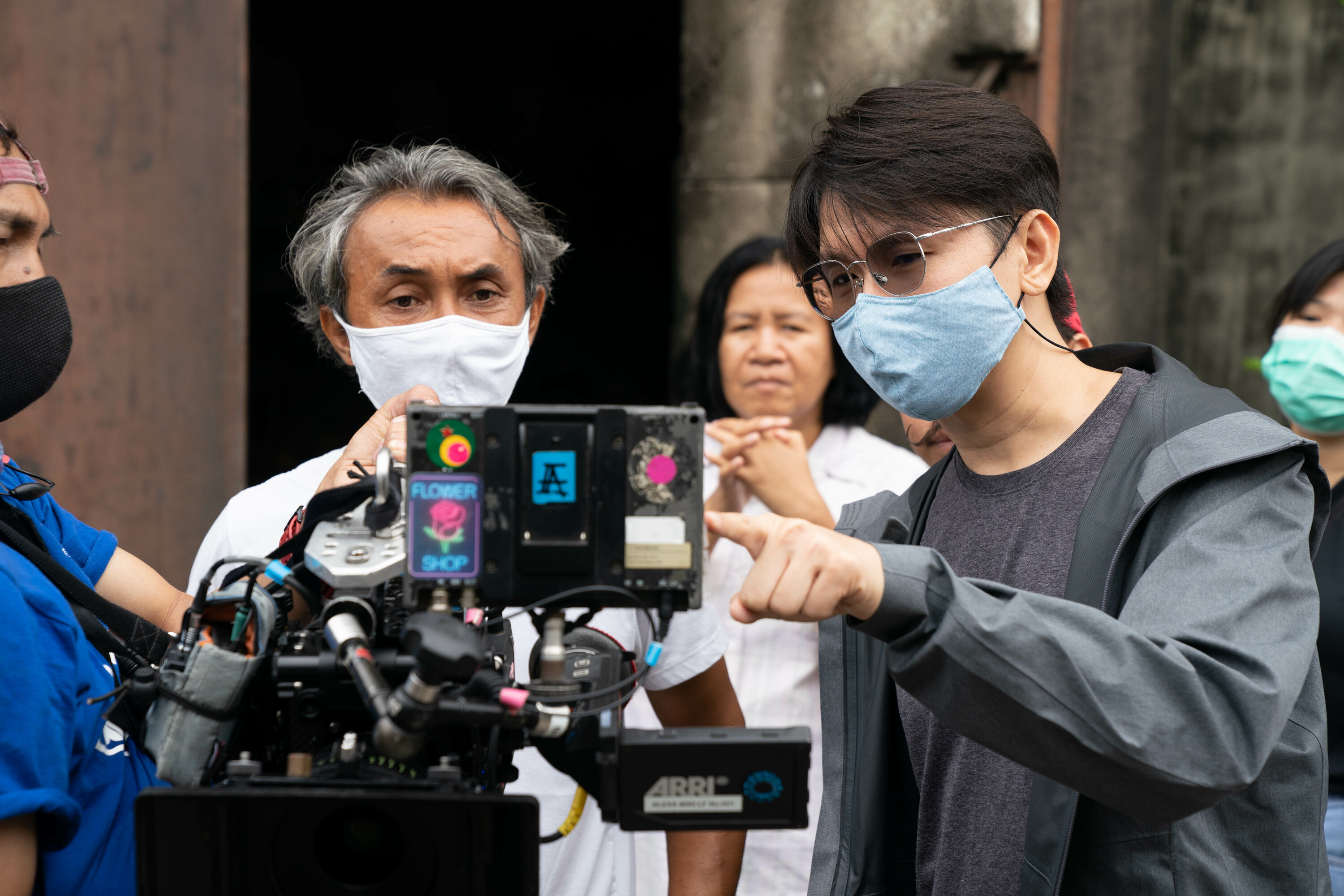 So more like a found footage kind of movie?
You can say that, but I don't want the whole film to look and feel like that kind of movie. So let's say that it's one of the different techniques that we used to create The Medium, and I think it's what makes the film so much fun to watch.
I just wanted to make this movie look as "real" as can be, and I didn't try to limit what I could do with it.
Did you feel pressured to return to horror again after making a few films outside of the genre?
I admit it was a very stressful experience, and the majority of it was rooted in the fact that I was collaborating with a person whom I look up to. It was both nerve-wracking and exciting to be working with someone as good as Na Hong-jin.
I didn't even think of the audience. All I wanted was to make a film that, in the end, makes both me and Hong-jin proud.
Throughout the whole process, he always made sure that I was happy with what I had done while also encouraging me to try something new.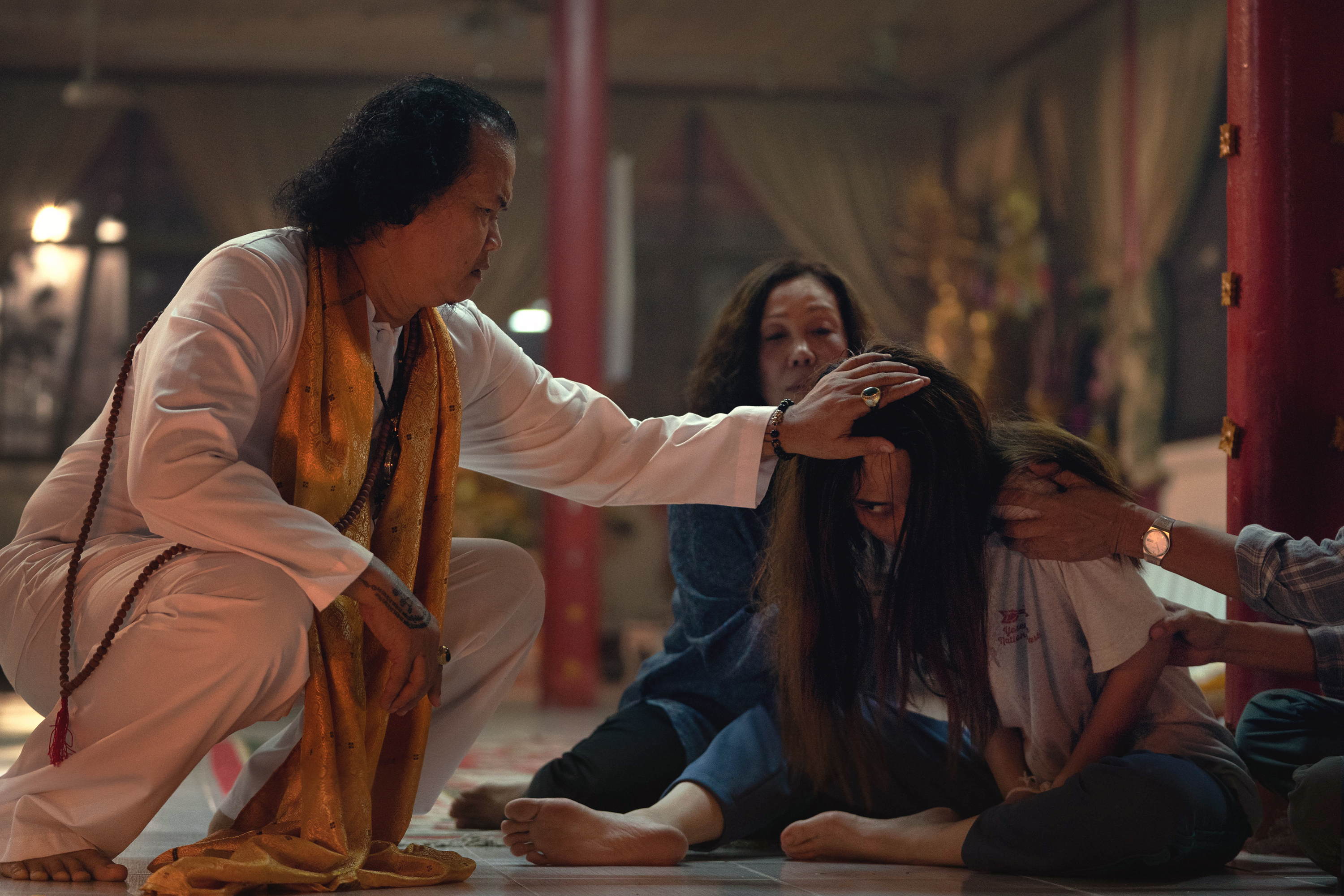 What else did you learn from him?
A lot—everything important in completing this film. Hong-jin was so elaborate with every detail that he gave me countless comments, whether on the lighting or even the character's posture. He always pushed us to go all the way in order to make the best out of everything. I'd have to say I have never been that thorough in my life until I started working with him.
One of the wildest experiences I had while working with him was when he sent me an email with three different files attached: one about the film's overall structure, another about the scare factors and another about the philosophy of the movie. I was completely blown away. The reason why he had to do this was because he couldn't join us on set for six months and everything had to be carried out via Zoom.
Since Shutter, you've always worked with well-known celebrities in your films, but it seems like the cast of The Medium is made up of up-and-coming or relatively unknown actors and actresses. Why is that?
This film centers on a group of villagers in Isan, so it takes a lot to make the viewers believe what's happening in the movie. Therefore, we can't bring in familiar faces to portray the story of The Medium.
Making The Medium allowed me to try something new, like how I casted a number of actors in their 50s and 60s who look exactly like the old folks in the province. It's amazing how these performers did so well in depicting their characters. Great movies don't always need A-list stars with pretty faces.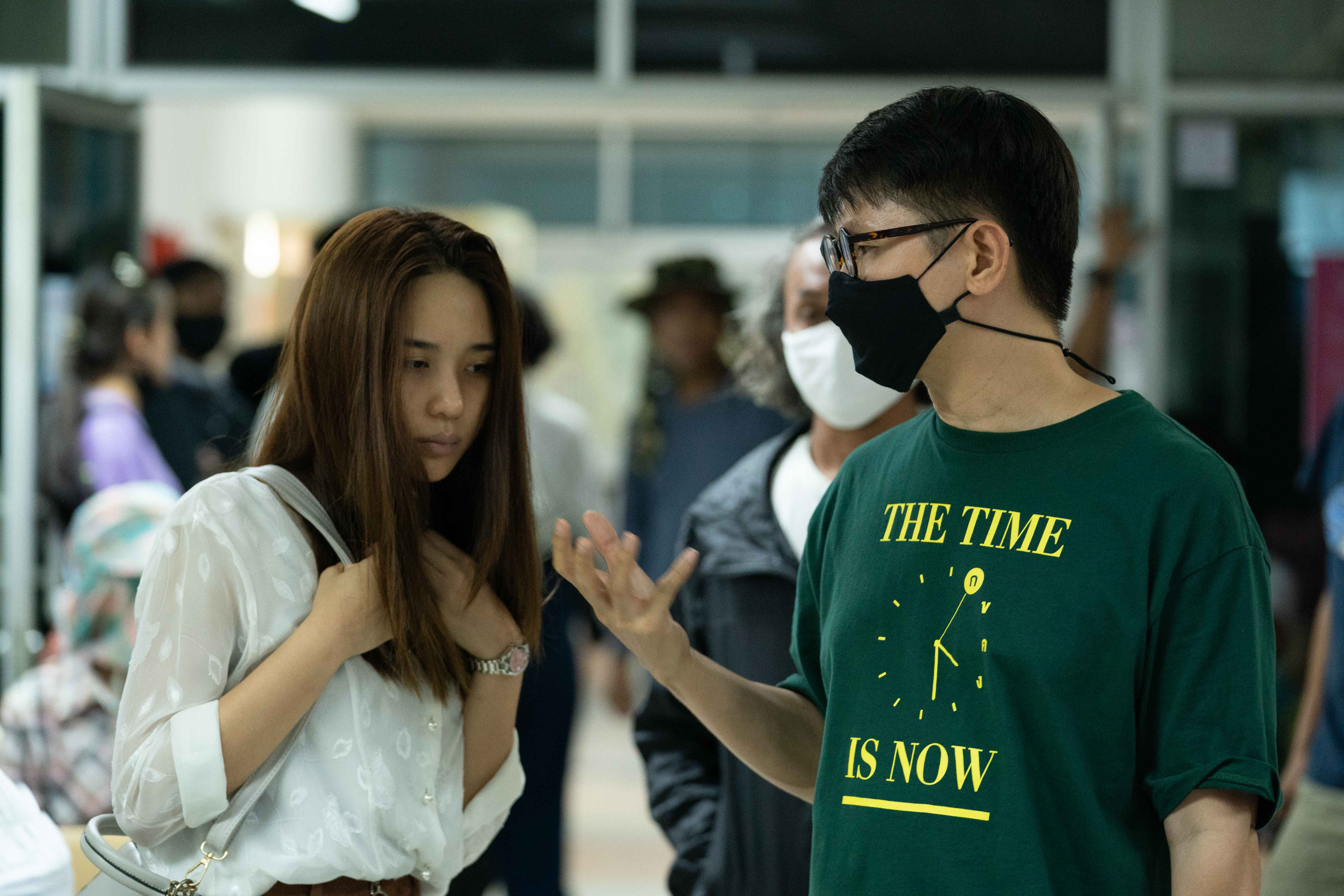 What do you think is at the core of Thai horror films?
Actually, I've never analyzed the components that make up a Thai horror film, but I guess it's the Thais' deeply-rooted belief of ghosts that makes us a pro when it comes to making one. Also, because we have so many stories to tell there's a wide range of frightening content to create out of these hearsay stories.
I believe, since the breakthrough of Shutter, that Thai horror films are on par with the scary movies from Japan and South Korea. These three countries have given birth to the vengeful crawling lady in white and the hype was so strong that even Hollywood had to come up with their own versions. That's completely mind-blowing.
Can your fans expect the same terrifying jump scares in The Medium like in your previous scary films?
I'd say there are very few, probably one. The terrifying element is injected subtly into the storytelling rather than jumping out to scare you. Now that I've returned to making a ghost movie, I wanted to give it a new take.
I also think that jump scares are so out of date in modern cinema. This scare tactic was a massive upturn because not a lot of filmmakers had done it before Shutter. Years later, many directors seem to enjoy using it too much that it now feels boring to me.
Let's experiment with something new, I told myself, and I reckon it's more challenging to be able to create a nerve-wrecking atmosphere with cinematography rather than heavily depending on an exploding shocker.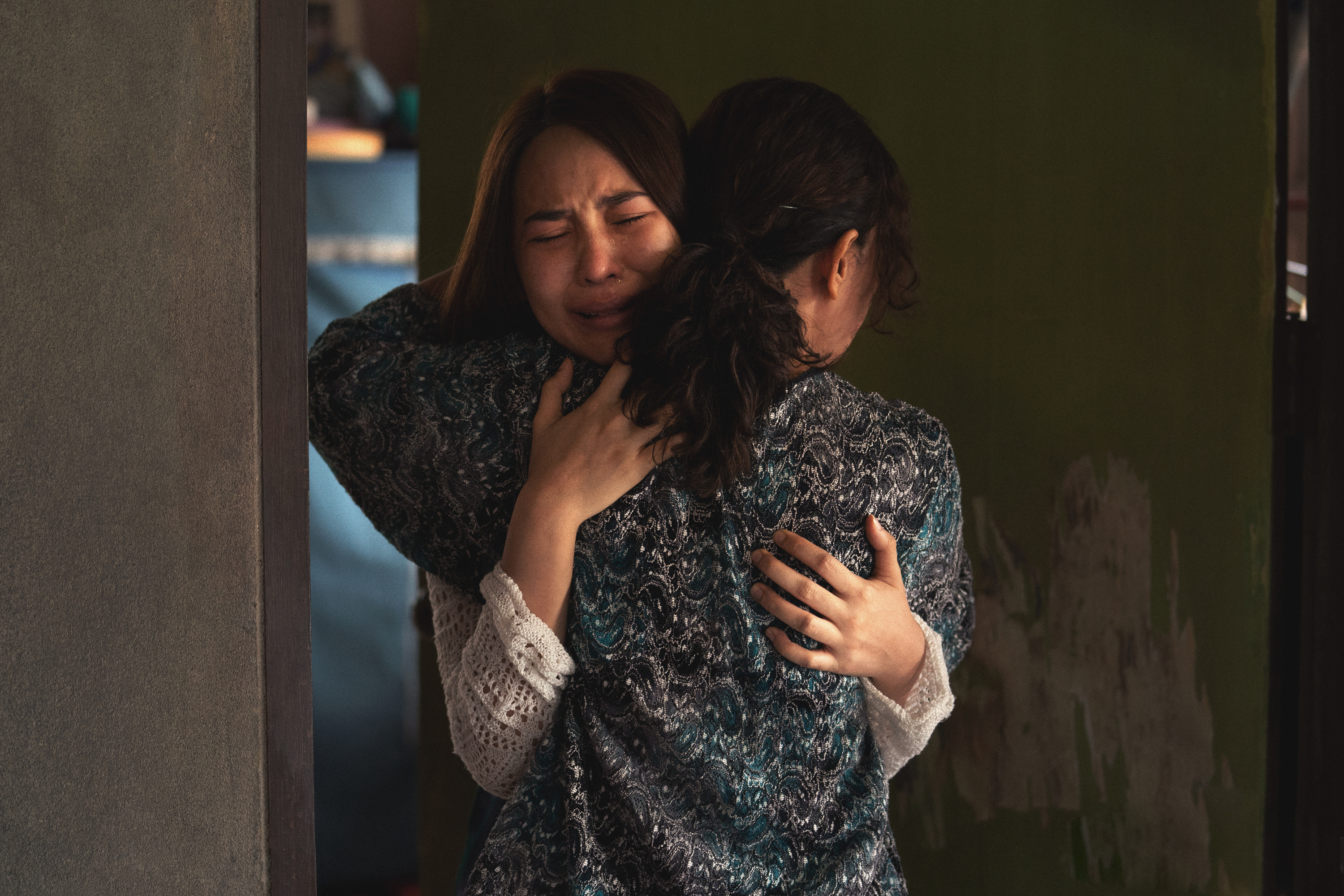 How else did you build up the scary moments in The Medium?
We built up tension using the drama component. We wanted to tell the story of this young woman who starts to act weirder and weirder because of something that's beyond explanation, and it's the scary unknown that brings a breath of fresh air to this horror film.
Don't expect to see any ghost coming back to haunt you. It's all about this girl going through a horrifying transformation.
How do you feel about your journey as a film director, from the very beginning with Shutter to this new release?
I'm still very excited with what I do, mostly because I've never followed tradition. I feel very lucky that I get many opportunities to do what I want, not what the market wants. Furthermore, the fact that my works have been well-received internationally has kept my passion going.
I've made about seven to eight movies already, and this latest one was an unbelievable chance to work with a master like Hong-jin. I can say that, up to this point, I feel less pressured about what people will think of my creations while becoming more adventurous and experimental.
At the end of the day, I have to tell myself that not everyone will like what I do, but I'll be okay as long as I'm content with what I've done.