Movies to watch in 2018
Action flicks, sci-fi, thrillers, remakes galore—here are the movies worth an extra tub of popcorn in 2018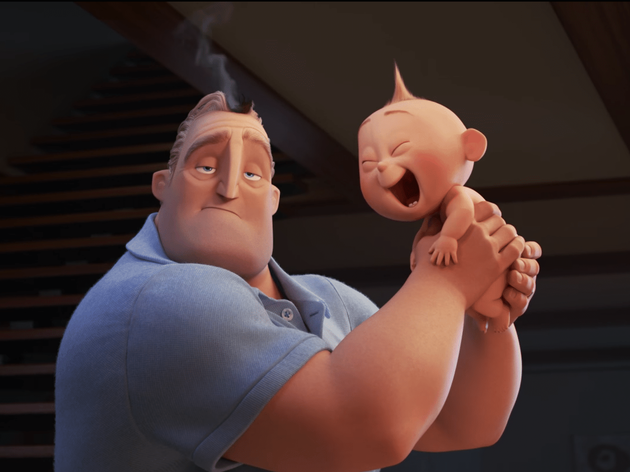 2018 sees the comeback of many beloved movie franchises, including a sequel to the 2004 animated megahit The Incredibles. The much awaited The Incredibles II (14 Jun) follows the Parr family as they try to deal with their youngest son Jack-Jack's secret power. Other sequels hitting the big screen include Mamma Mia! Here We Go Again and Mary Poppins Returns. A remake of The Predator is also in the offing.
Some blockbuster hits are coming back with bigger, bolder and crazier installations. Pacific Rim: Uprising (22 Mar) has found a new lead man in John Boyega (aka Finn from the new-generation Star Wars flicks), while Jurassic World: Fallen Kingdom (7 Jun) revisits the remains of the Jurassic World theme park after the incident in the first movie. However, the one we are holding our breath for is Fantastic Beasts: The Crime of Grindelwald where Johnny Depp plays a title role.
You won't get enough of superhero movies in 2018—especially from rival factions, Marvel and DC. Marvel sends Black Panther (15 Feb), Avengers: Infinity War (26 Apr) and Ant-Man and the Wasp to the frontlines, while DC arms up with its secret weapon, Aquaman. Marvel is also giving Spider-Man's nemesis his own movie with Venom (5 Oct), and bringing back the mutant squad to the spotlight with X-Men: Dark Phoenix and The New Mutants (12 Apr).
Twentieth Century Fox
Even good things have to come to an end. Various film franchises are set to conclude next year, including erotic trilogy Fifty Shades, which finally—comes to a close with Fifty Shades Freed (8 Feb). Maze Runner: The Death Cure, the last film in the dystopian series, which was delayed for a year due to Dylan O'Brian's unexpected accident, is set to open in theaters on 25 Jan.
Best-selling novels, video games and pop culture icons, and real-life stories are fodder for some of the must-see flicks of 2018. Popular novel, Crazy Rich Asians (17 Aug) by Kevin Kwan, and sci-fi fantasy read, Ready Player One (29 Mar) by Ernest Cline, get their own movie adaptations next year. The Tomb Raider (15 Mar) reboot features a more realistic, but still bad-ass, Lara Croft (Oscar-winning actress Alicia Vikander). If you prefer fact over fiction, check out Winchester: The House that Ghosts Built (22 Feb), a horror film inspired by one of America's creepiest mansions, and Bohemian Rhapsody, a biopic on Queen frontman, Freddie Mercury.
More to explore