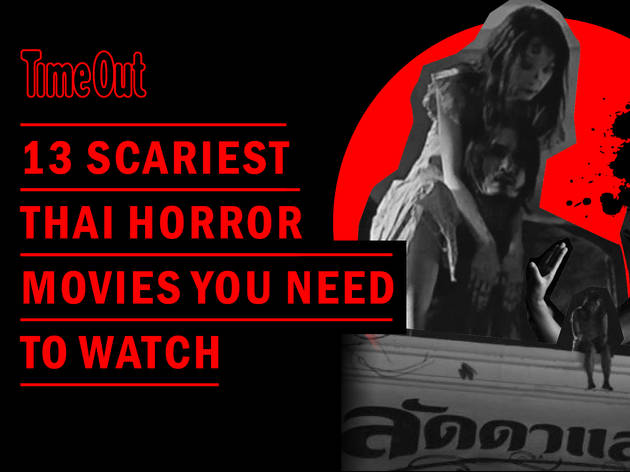 13 scariest Thai horror movies you need to watch
"THAI HORROR FLICKS ARE UNDERRATED!"
Okay, now that we got to scream that in all caps, let us tell you–in a more normal tone—why Thais scary films are a source of pride for the country and why they're more deserving of praise from the rest of the world.
Before we begin, we do have to point out that horror films are generally the most underrated genre in the cinematic scope. A lot of people are turned off by the idea of getting shocked by thumping sounds and ghostly figures, and the unpleasant sight of gore, not to mention disturbing and depressing stories that reveal the dark side and twisted minds of humanity. Ironically, these are also the reasons why they're a hit with a particular audience and why they're critically successful.
The last decade has produced very good horror movies like Hereditary (2018), The Witch (2015), The Conjuring (2013), and Get Out (2017). These titles, with their clever plots, historical references and social commentaries, have brought the whole genre up from a deep dark hole into the spotlight while still successfully eliciting fear for brilliant entertainment.
What's little known is that Thailand's film industry serves a big, fat, fearful feast of great horrors. Our country is overflowing with rich culture and folklore circling around Buddhist-driven concepts like spirits, reincarnation, karma and black magic, all of which inspire Thai film directors to take turns producing a horde of spine-chilling motion pictures.
Whereas jump scares and tongue-in-cheek brouhaha may be the gimmick of the genre, Thai horror films go beyond. Good locally produced scares, usually adapted from true stories and urban legends, are a great window into Thai society, allowing the audience to unearth hidden, mysterious truths about Thai people and culture.
With the spooky spirit of Halloween soon upon us, we've rounded up 13 Thai horror films that are all about the good, the ghost and the gore, plus adrenaline-inducing storylines and full entertainment value. Better start preparing your state of mind because you are about to get haunted for life.
GTH
After a hit-and-run accident, Jane and her photographer boyfriend Tun are haunted by a female spirit that appears in developed photos. They need to figure out who the heck they've messed with—before time runs out.
This film was made during the J-Horror hype. (Remember that vengeful, long-haired lady in white and her famous crawling scene?) Just like its Japanese counterparts, Shutter shocks the audience with a series of shocking yet creatively done jump scares, which are only enhanced by a gripping plot that later reveals so many twists and turns.
Shutter was a phenomenal success. Grossing over a million baht, its chilling scenes were seared into people's minds so much that many at the time were scared of taking photos with their cameras. Hollywood—and many countries—have attempted to recreate this horrifying hallmark film, but no one has done it better. Sorry.
GTH
A text exchange with a mysterious stranger, the vindictive actions of a black magic-practicing nerd, the perils of camping deep in the woods, and taking a flight with a dead body—these are the four spine-tingling situations that will mentally mess you up in 4bia.
The four-part horror anthology received widespread acclaim and commercial success when it was released. Each part impressively reveals new horror sensibilities while combining elements from other genres like action and comedy.
The success of 4bia led to a 2009 follow-up called Phobia 2, which expands the hell-raising ground to five parts that are as brilliant as their precedents. If you can't stand two hours worth of scares, try to watch each story one by one to build up your horror immunity.
Tai Entertainment
Veteran soldier Mak comes home from war to his wife Nak and newborn son, but as soon as he returns, his neighbors try to warn him of something ominous going on under his roof.
The film is based on Mae Nak Phra Khanong, a local folk tale set in the era of King Rama V about a woman who died due to a difficult birth while her lover went to war. The legend of Nak has been adapted into films and TV shows multiple times. Nang Nak, however, is arguably the best adaptation.
It superbly balances the couples's romantic yet tragic story with scare-inducing elements, all the while showcasing excellent set design and cinematography that bring back to life the golden era of Siam.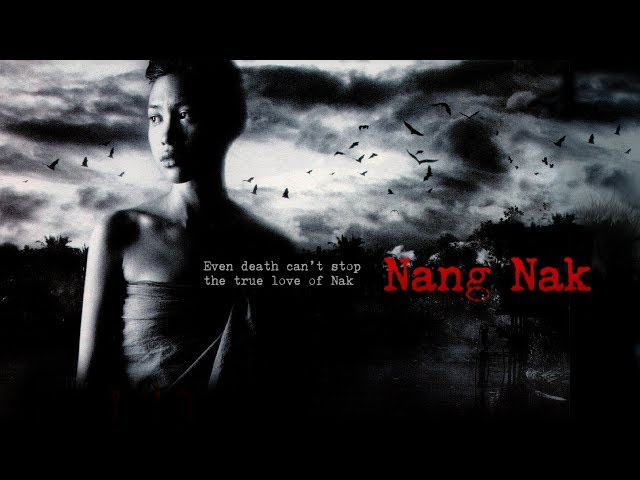 Five Star Production
Art of the Devil 2 (aka Long Kong) (2005)
A teacher resorts to black magic to get back at students who caused her misery in the past.
Long Kong (which means "to dare the devil") is the second installment in the Art of the Devil series by Five Star Studio. This subsequent attempt, which has nothing to do with the first film, takes the crown for its super gory scenes and a shrewdly crafted storyline that exposes the devilish world of black magic.
The film promises a disturbingly entertaining scene every two minutes. If you're down for a slasher flick that gives insights into the superstitious beliefs shared by Southeast Asian cultures, this film is probably for you.
GTH
A family on the verge of falling apart moves to a bougie neighborhood outside Bangkok in hopes of bettering their lives and reconnecting with one another. A horrifying murder case, however, just adds fuel to the fire and threatens their already fragile relationships.
Despite the onslaught of jolting terror scenes and haunting apparitions, Laddaland, at its core, is a drama film that explores the aftermath of the crippling economic crisis in Thailand during the 1990s. It also subtly exposes usually taboo issues about class, gender roles and immigrants, marking the film as a social commentary that merely exploits ghosts as an entertainment tool.
Laddaland was well-received by critics and the public alike. Jump scare tactics aside, this film is an emotional rollercoaster ride, so make sure to have a box of tissue within reach.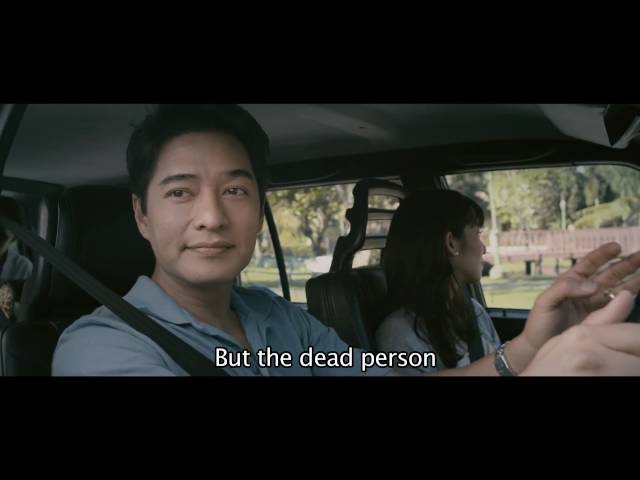 Five Star Production
While searching for her lost husband, a pregnant woman from the countryside seeks shelter in a big, mysterious mansion where she later encounters unborn spirits and discovers shocking truths.
Produced by the team behind Art of the Devil 2, The Unseeable doesn't depend on gory, in-your-face scares like its precedents. Instead, the entire film thrives on elements on the opposite end of the horror spectrum, such as tense slow-burn scenes, the incredible performance of the cast, amazing production design that portrays the Siam of old and an excellent plot that alludes to the importance of letting go.
The Unseeable was not a blockbuster like the other films on the list, but it was recognized by a number of international festivals and awards, marking it as one hell of a horror film that deserves your attention.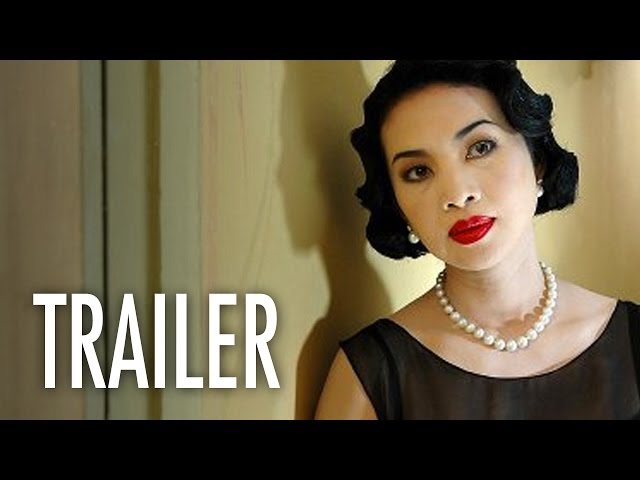 Sahamongkol Film International
House of Ghosts (aka Khon, Phee, Pisaj, 2004)
After losing both her parents in a horrific tragedy, a young girl ends up with her aunt, a printing house owner and a part-time spiritual medium.
House of Ghosts or Khon, Phee, Pisaj, which in Thai means "human", "ghost" and "demon", respectively, takes you on a psychological and philosophical trip to try and understand the mental anguish each main character is going through. You'll be pulled into a world of claustrophobia and chaos, and compelled into finding out what's real and what's not.
Though it was not a commercial success when it was released, House of Ghosts has since earned a cult following, with fans always bringing up the film in every discussion about good scary flicks.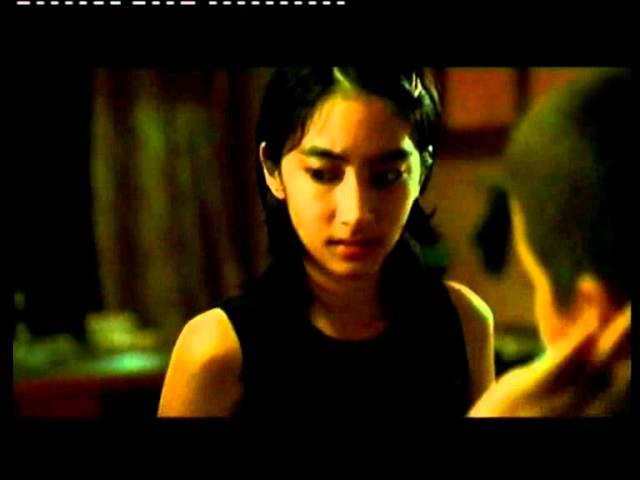 Pra Nakhon Film
A group of musicians finds a decapitated head in the air vent of the ramshackle hotel room they're staying in. That same night, they are haunted by the spirit of a dead prostitute. They need to solve the mystery of her murder before each and everyone of them gets killed.
The Sisters is probably the most stereotypical horror film on the list, but what makes it special and worth watching is how the entire plot is based on a real and unsolved murder case in the south of Thailand back in 1991. According to sources, each member of the unfortunate group that found the body died mysteriously one by one, rendering the case infamous. Many an urban legend has been spun from these baffling deaths.
The film's production is quite low-budget and dated, but it's a flaw that actually works for the film, creating a realistic and gripping atmosphere that can somehow make you wet your pants.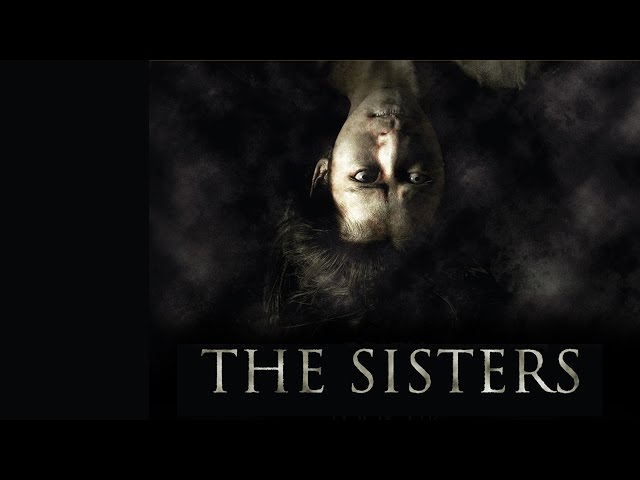 Phra Nakornfilm
Three tales of terror are told by three girl friends in a darkened Bangkok bar. These stories revolve around a haunted antique, a love potion and the mysterious case of a girl who commits suicide. Which story is the scariest?
Before 4bia (2008) became a big hit and set a trend for horror anthologies in Thai cinema, there was Bangkok Haunted. The latter pioneered horror compilation films in the country and grossed a huge amount of revenue due to its chilling scenes and compelling narrative. The film delves into the world of Thai superstitions to come up with stories that creep up on you and send shivers down your spine rather than outright make you jump with fright.
Another fun fact about Bangkok Haunted: the director, Oxide Pang, later paired up with his twin brother, David, to direct popular Hong Kong-Singaporean spook fest The Eye (2002).
NGR
Only one of 11 contestants can win the big prize, but first, they all need to survive one night in an abandoned concentration camp.
When it was released, the film faced backlash from Cambodia due to the resemblance of its setting to Tuol Sleng, the actual site of the Cambodian genocide back in the 1970s. Politics aside, the eerie setting for Ghost Game makes the film discomforting to sit through and only serves to heighten the trauma as we witness each character get tortured by hostile spirits.
Another Ghost Game feat is how it took advantage of the reality TV craze in the early 2000s to build more hype for the film—the characters in the film are played by the cast of the first season of singing contest Academy Fantasia.
Avant
A wannabe actress takes works with the police re-enacting crime scenes. She later finds herself being followed by the spirit of a beauty queen, who forces the actress to find her murderer.
The Victim's plot is based on actual crimes that were being investigated by the Thai Royal Police. The credible details, along with heart attack-inducing scares, makes the film more convincing. But what really makes it such an amazing watch is how The Victim is structured as a metacinema (to put it more simply, it's a film within a film). We are pretty sure that, at one point in the movie, you will utter, "WTF?"
Plus, the twist at the end is mind-blowing. We have to say, the film's screenwriters are geniuses.
GTH
A projectionist illegally records a movie called "Evil Spirit" in the cinema for purposes of piracy. Soon after, he is haunted by the dreadful ghost character in the film.
Coming Soon gained popularity thanks to well-timed jump scares and a well-written script. (It was penned, after all, by Sophon Sakdapisit, the same screenwriter behind Shutter. Coming Soon was also Sophon's directorial debut.) But what really catches your attention is how it breaks the fourth wall and directs the scare tactics to the audience, creating a more immersive experience.
This is the first film in Thai cinema that takes a jab at the issue of movie piracy. The catchphrase, "Do you want to see me die, huh?", posed a question to those supporting this illegal trade, and hinted that the film industry may actually die if it continues.
Sahamongkol Film International
Rahtree: Flower of the Night (2003)
Loner student Buppah Rahtree dies from an abortion gone wrong after she is tricked into falling in love with the young scion of a wealthy family. Her spirit then takes over her old apartment and the landlord tries everything to get rid of the vengeful entity.
Rahtree: Flower of the Night is surely the cream of the spooky crop. Scenes depicting Buppah's depressing plight are carefully balanced with an immense number of jump scares, as well as comedic elements like slapstick and ridiculous scenes of exorcism. The result is a movie that will make you make you burst into laughter and then jump with fright afterwards.
Buppah's story is continued in a few sequels, but none of them live up to the original.