Everybody Loves Violette
Belgian-Thai entertainer Violette Wautier sits down with Time Out to talk about her first English-language single, an upcoming album and her new journey as an independent artist.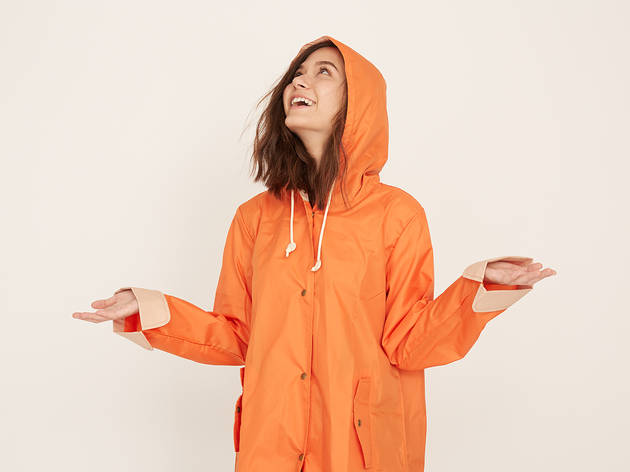 Five years ago, a young, pretty girl stepped onto The Voice Thailand stage, belted a moving rendition of "Leaving on a Jet Plane," and got a four-chair turn. That girl was 19-year-old Violette Wautier. Unfortunately, the Belgian-Thai singer didn't make it through the Knockout Round, but as they say, "when one door closes, another opens." The girl with the angelic voice may have walked away from The Voice but not from her dreams. As it turned out Violette's journey was only about to begin. A small role in the horror flick The Swimmers showed off her acting chops, while doing vocals for the one of the songs in the movie's original soundtrack reacquainted Thais with her singing talent. Violette worked on a few other soundtracks before picking up a supporting role in Nawapol "Ter" Thamrongrattanarit's 2015 flick Heart Attack. The movie proved to be a hit both with critics and at the tills. Heart Attack earned a few local film awards, and so did Violette, cementing her status as an actor with real talent. Opportunities stormed in like a downpour and Violette found herself rained upon with one project after another.
Now at 24, the versatile artist, and one of the Thai entertainment industry's most beloved talents, is moving on to a new chapter in her life as an independent artist, launching her eponymous record label, The Wautier Record, to complement her decision. Violette shows off a new aspect of her personality in a self-composed English-language single called "Drive," a plaintive lament on the ups and downs of love. The song was launched along with a music video made by director-of-the-moment Nattawut "Baz" Poonpiriya. "It's a new chapter in my life so I am trying to do what I've always wanted to do," Violette reasons. "I prefer writing in English because I feel like the world is more open and my audience is getting bigger."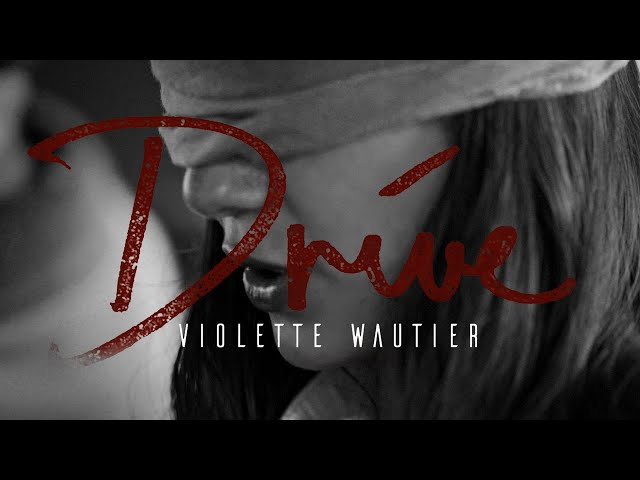 'Let's just drive out of town. Let's run away. Let's get high. Forget the world. Forget everything.'
A hook in "Drive" reveals the emotions of a woman who's hopeful that her troubled relationship can be salvaged by spontaneous acts and what can be construed as the avoidance of reality. Violette declares it's derived from herown experiences—experiences everyone can have. "I wrote this song pretty quick because it came from my own stories. I didn't have to think too much because the emotion was so intense and I just voiced it out." The Bad Genius director, who's commissioned to reinterpreted her lyrics into moving images, came up with a compelling, high-intensity, nerve-wracking mini-movie revolving around a heist/abduction plot. "I've always want to work with him. He is talented and I really trust his taste," says Violette. "I think he was the perfect choice for my first music video for the international audience." She, of course, stars as the lead—a shopkeeper abducted by four robbers wearing rubber masks. "The scene that impressed me the most was when blood splashed all over me after a guy next to me was shot. It was so shocking even though I knew it was coming." The crooner also reveals a certain discomfort with a scene where she has to strangle one of her abductors. More than a million views on YouTube has proven her instincts right, but Violette insists that this is just the beginning of a long road she's driving on.
Now I have a lot more things to do," Violette laughs. "When I was with a record label, there was always someone doing stuff for me. Now I have to manage myself and do things that I didn't know before. It's a learning process but a fun one." The artist is working on other songs in the album, which she hopes can be released by the end of this year. "The hardest thing about being independent is making decisions. I need to decide everything by myself. I can only ask myself 'What the heck should I do?'" Now that her days are fully loaded (there's also her acting career to consider) Violette is struggling to find some kind of balance in her life. "If you ask whether I have time to do all of my work, I do. What I don't have is time to relax, but I have time to nap, though," she laughs. "The problem is, now that I do everything by myself, it's hard to focus on being creative. The business stuff sucks up a lot of energy, and my creativity tends to drop a bit. However, I believe that when everything falls into place, I will have more energy to do more things," she says before imploring us—and her fans—to watch out for her next moves. She doesn't even have to ask.