The pop music scene in Thailand was shook recently with the comeback of Silvy. The Thai-Italian songstress, whose real name is Pavida Moriggi, became the talk of the town as she stomped back on the scene with a brand-new look, a new brand of music and, most importantly, fresh perspectives on life as a modern woman in her 20s who's not afraid to speak her mind and break free of all boundaries.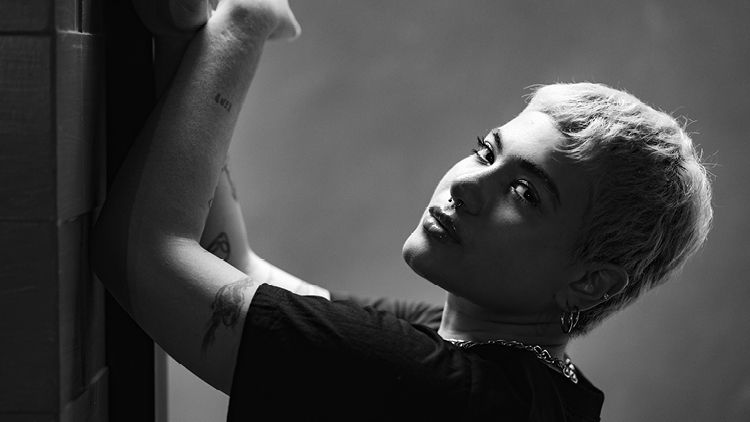 Can we call this the rebirth of Silvy?
Yes, of course. I feel like this is the part where I can break free. I have to thank my past experiences [with singing competition The Star] because, without those days, I wouldn't have known what I want or even the kind of artist I want to be. I was just 15 during those Star days and didn't know better; all I knew was that I was confident and had what it took to be an artist.
Now, I've broken free and come to terms with what I want, especially the look and identity with which I'm comfortable, and people always encourage me to be who I am, which is an incredible gift an artist can ask for.
But what exactly did you have to break free from to become the Silvy that you are today?
I stepped into this scene with the ultimate goal of becoming an artist, and the thought of not being able to achieve that was so discouraging. I went independent for two years after the contract with my old label ended. I tried everything—the clothes and hairstyle I would never have worn, songs I never would have sang. I experimented with my fans on social media.
So these helped me break free from all the scathing criticism, like, "Why show boobs when you have none?" or "Why wear shorts when your legs aren't appealingly skinny?" I got so much support, especially from my family, to do what I want. Who I am isn't anybody's business. It took me four to five years to bring myself to where I am today.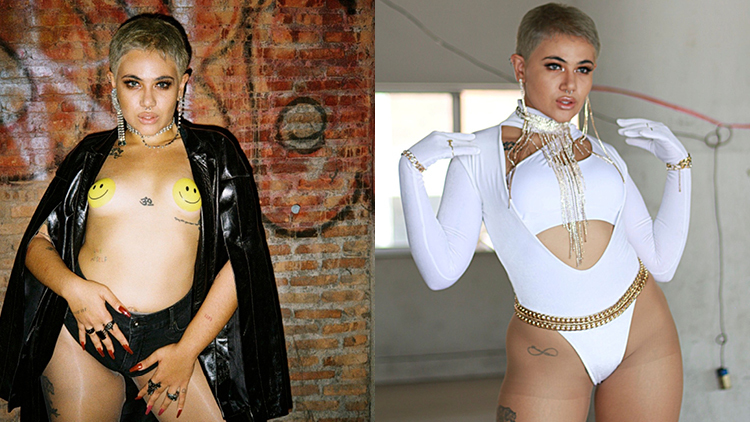 Who inspired the new Silvy?
A lot of people have inspired me, actually. Ashley Graham, for instance, inspired me on body positivity—she was one of the first people who made me feel secure about wearing a bikini. Music-wise, I look up to Lady Gaga—she has such a powerful influence and helped shift my perspectives towards being unique. She kind of triggered my passion for being weird and fierce. Lizzo is also another big inspiration for both music and body positivity, and P!nk is such an icon for strong women.
I love these women for how they can express themselves and their art. They got me thinking that Thailand should also have a variety of artists just like in the international scene.
Tell us about your latest single, "XL"?
It came about quite "randomly." [Laughs]. I have to thank Valentina Ploy, who introduced me to producers Chris and Richard Craker, and Stephen Jones. She also told me how the [Karma Sound] studio was looking for an artist to work with.
When we met, I told them my story, the pressure of being a signed artist, even the fact that I didn't know how to write a song! After that one meeting, "XL" happened. I think it best encapsulates the entire essence of Silvy, from my rough journey to self-love to my body image issues. I told them that I wanted my first single to scream "Silvy!" and "XL" made it possible to introduce a new me to the world.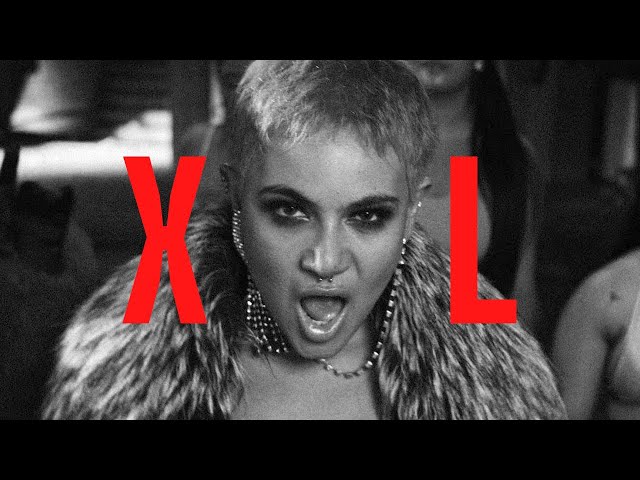 For me, "XL" isn't just about tackling body image issues. It's a statement on how anyone can form their own concept of beauty. I wish people would see how being different is a good thing, regardless of your size and gender.
I'm well aware this would have been more challenging had I done it 10 years ago. But today, we have online platforms to help drive many social movements. It's the best time to be ourselves, be your own kind of beautiful.
Do you think what you're doing can be offensive to Thais of an older generation?
Let's say I don't care about them [laughs]. I've honestly never thought about what adults will say. I just keep telling myself that I'm in a place where there are people who love me and agree with what I do.
I realize that there will always be people who will disagree or not understand what I do, but I just have to keep doing me. I have a team who gets what I do and is always there to back me up. I have fans that support me. Most importantly, I believe in myself.
This is what society needs and should have: diversity and open-mindedness. Not everyone has to think the same thing.
How do you relate to today's woman?
I love sexy women and I always think that every woman has good stuff to show off. But women have always been oppressed. When they get too sexy or expressive, people call them sluts. Why can men flash their six packs while women can't reveal who they are?
It's not wrong to wear [these clothes] or express ourselves—we aren't doing this to lure men. This is a way to show our confidence. At the end of the day, I can't change how people think. I will still listen to people's opinions but, well, I'm going to keep doing what I do.
If you think my art will undermine Thainess, then I will prove to you that it's I who will take this country to the global scale.
So what's next for Silvy?
I'm looking to drop my next single by the end of this year. The hype is going strong, so I want to keep it alive. All I can say is it will bring a new dimension to the Thai music scene.
People keep asking me if I'm afraid of stirring up drama, but I'm not. I know that putting out this kind of music is risky, but it's the kind of risk that's worth it.