The last two months of 2019 is officially the time of celebration for people around the world, and Bangkok is no exception. After (almost) a year-long of hard work, treat yourself to some festive fun that will recharge you for the New Year ahead. Throughout November and December, ICONSIAM is offering activities, events and surprises for you to celebrate the year-end at Bangkok's newest landmark by the Chao Phraya River.
Check out the festive activities and celebrations to discover at ICONSIAM in this video.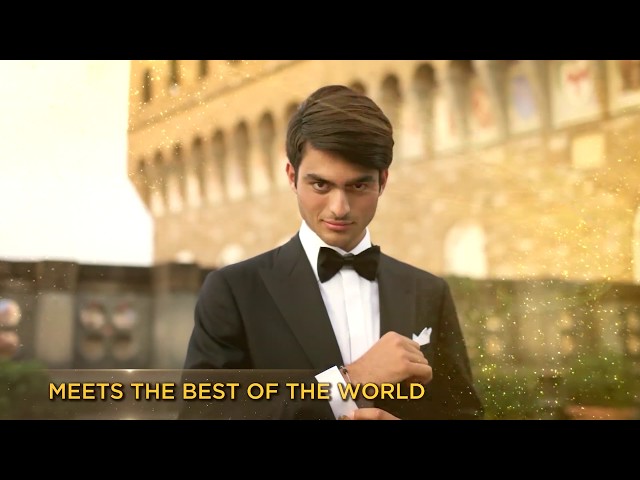 The Celebrations of Glory
ICONSIAM's First Anniversary
ICONSIAM is turning one! For its first birthday, the lifestyle destination is hosting a 3-day celebration from 8-10 November, led by a surprise performance, Glory of ICONSIAM, featuring Nadech Kugimiya, Urassaya "Yaya" Sperbund and others. Mariam and Q from the B5 fame take the stage in a mini-concert on 9 November, with Atom Chanakan closing the fete on 10 November.
TRUE ICON HALL Grand Opening
Thailand's newest world-class conference hall and one of ICONSIAM's 7 wonders
Get ready to meet one of the seven wonders of ICONSIAM. The mall's first anniversary comes with the grand opening of TRUE ICON HALL, located on the 7th floor. The 2,800-seater hall is designed to be one of the best in Asia with the latest technologies to accommodate world-class shows. The grand opening event on 8 November will have renowned singer Matteo Bocelli gracing the stage, with SEA's largest LEGO event slated to happen mid-November.
Glory Hokkaido Celebration
SIAM Takashimaya 1st Anniversary
The Japanese department store is also celebrating its first anniversary in Thailand with Hokkaido Festival from 7-17 November. During the 10-day bash, SIAM Takashiyama will be transformed into Hokkaido, one of the top Japanese destinations among Thais, complete with lavender fields, famous grubs jetted from Hokkaido exclusively for the celebration, maguro cutting demonstration by Japan's number one and the world's fourth-best sushi chef, mini-concert by Ben Chalatit, promotional deals and prizes worth of one million baht.
One year, seven fun at SOOKSIAM
1st Anniversary with 7 Happiness @SOOKSIAM

Looking for more local fun? Head to SOOKSIAM at ICONSIAM's G Level, where series of Thai-inspired fun awaits between 8-11 November. Gorge on Thai delicacies and shop for chic local products from more than 40 shops, and enjoy series of performances by National Artist Santi Loonpae, revered folk singers Buason Thanombon, Banyen Rakgan, Klao Rojanamethakul and mini-concert by Ben Chalatit.
ICONSIAM Chao Phraya River of Glory
Float your krathong in style at ICONSIAM Chao Phraya River of Glory loy krathong event on 11 November. Marvel at the candle-lit historic river and safely launch your flower basket from a slide that goes from River Park all the way to the Chao Phraya River. 15 embassies will participate in an international krathong exhibition at ICONLUXE on Level M, while Sook Siam is showcasing giant krathongs from Thailand's four regions. The opening ceremony will feature a special performance by actress Woranut "Noon" Bhirombhakdi, Loy Krathong Beauty Queen of Rattanakosin. Make sure to stay on, so you don't miss the world's first appearance of Mickey Mouse and Minnie Mouse in Chakri costumes
BRICK LIVE Built for LEGO Fans
LEGO fans are treated to ASEAN's biggest event, BRICK LIVE Built for LEGO Fans, at TRUE ICON HALL from 14-17 November. Held in Star Wars theme, the fair is to showcase not only Star Wars-related sets but also more than a million LEGO pieces, rare and collectible collections that include Minecraft, Ninjago, LEGO Friends and Architecture, plus cool souvenirs for every ticket holders.
Disney's Mickey Go Thailand
Mickey Mouse and Minnie Mouse will stay on to entertain Disney fans from 15-17 November. Stay tuned for more details on the fun activities two of the world's most-loved characters will participate in. Anyhow, you can't miss a photo op with 3.5-meter tall Mickey and Minnie statues in traditional Thai costumes at River Park by the Chao Phraya River. Don't forget to
browse through special merchandise designed exclusively for ICONSIAM.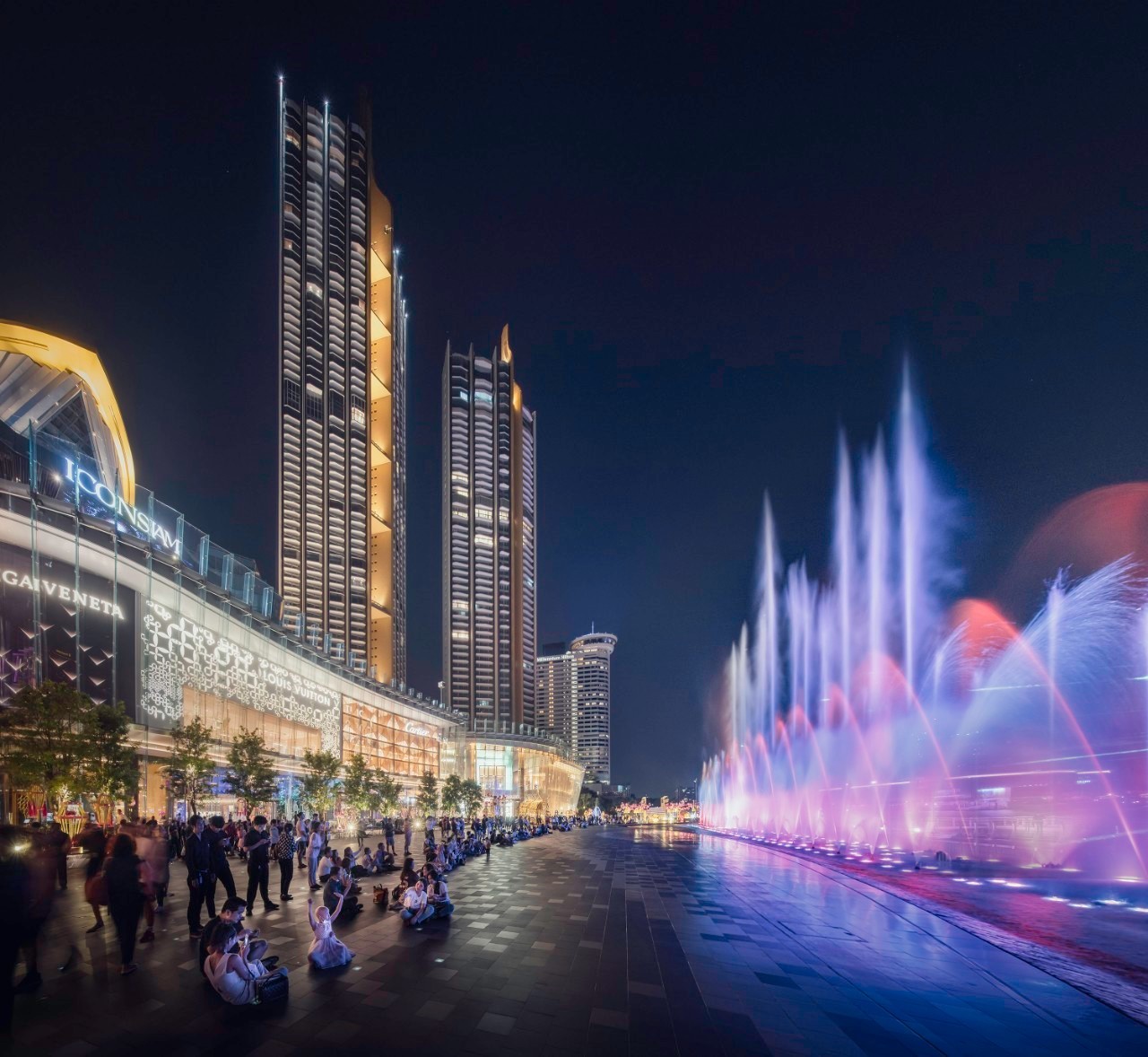 Bangkok Illumination 2019
The banks of Chao Phraya River will be lit up to celebrate the year-end festivity with extravagant lights and sound from 19 November to 5 January 2020. Bangkok Illumination 2019 kicks off with 22-meter-tall Christmas tree at River Park and multi-colored flower field that makes for a perfect selfie spot at ICONSIAM Park, Level 2.
ICONSIAM World of Gifts
Festive season is all about gift-giving. ICONSIAM is making Christmas and New Year shopping super convenient and fun for you with ICONSIAM World of Gifts event, running from 10 December to 6 January, with vast variety of products to choose from in one place.
Amazing Thailand Countdown 2020
Ring in the New Year with Amazing Thailand Countdown 2020, official countdown event of Thailand, which will be held at ICONSIAM for the second consecutive year on 31 December. Prepare to be mesmerized by 1,400-meter long environmental friendly firework show along the Chao Phraya River, and count down to 2020 with entertainment by Thailand's top artists including Two Popetorn, Tor Saksit, Jintara Poonlarp, Ben Chalatit, Non Tanont among others. Don't miss out.
Don't miss your chance to join the celebration! Whether you come to ICONSIAM for festival celebrations, unlimited shopping corners, or larger-than-life events, you'll get to win more than 2,000 gifts worth more than 2 million baht!
See more details of the festive promotion down here or at www.iconsiam.com.