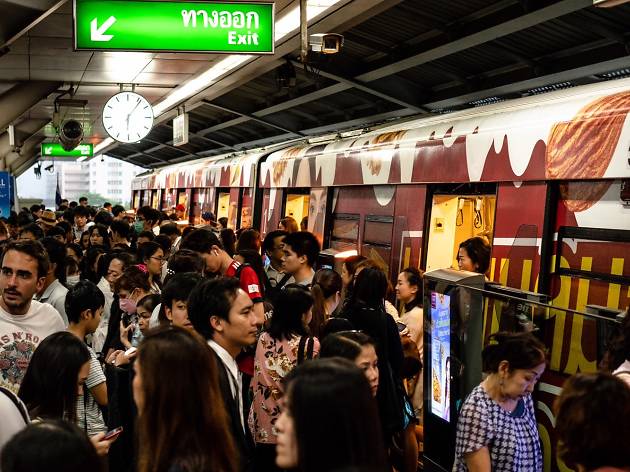 Bangkok public transport to stop early during nationwide night curfew
Posted: Friday April 3 2020, 5:07pm
Following the night curfew imposed nationwide by the government to curb the COVID-19 infection in Thailand, Mass transportation in Bangkok will cease operation early prior to the night curfew between 22:00-04:00.
BTS Skytrain, both Silom and Sukhumvit lines, MRT will be running until 21:30 and will resume operations at 5:30 the next day. MRT subway and Airport Rail Link trains follow the same hours.
Bangkok Mass Transit Authority will halt bus service from around 21:00 for buses to reach the terminals by 22:00.
As of 3 April, the number of confirmed novel coronavirus infections in Thailand has risen to 1,978 with 103 new cases. There have been 4 new deaths, raising the toll to 19.

Share the story