This is Bangkok's largest-ever festival focusing on creative design
Slated to run for nine days (27 Jan to 4 Feb), Bangkok Design Week will feature 230 showcases and exhibitions from more than 500 designers and entrepreneurs, not to mention a wide selection of creative activities and markets. The festival will take place at multiple venues in different neighborhoods across the city—Charoenkrung, Klongsan, Wongwian 22, Rama 1 and Sukhumvit. Most events are located within walking distance from BTS and MRT stations so feel free to leave your car at home.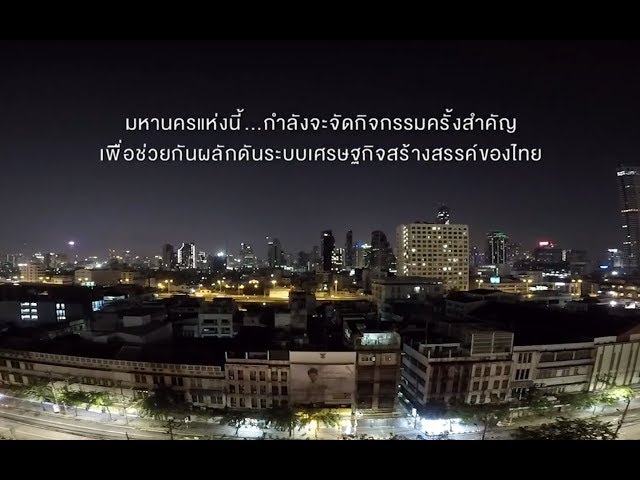 The festival revolves around the theme, "The New-ist Vibes"
The festival, a collaboration between Thailand Creative and Design Center (TCDC), the Bangkok Metropolitan Administration (BMA) and the Thailand Convention and Exhibition Bureau (TCEB), aims to give the Thai creative and design community an opportunity to share their ideas and projects. The collective hopes to highlight and facilitate new ideas and possibilities in design revolving around three different concepts: city and living, well-being and gastronomy, and creative business.
There will be a lot of showcases and exhibitions
The festival is classified into six categories, the biggest of which is a series of showcases and exhibitions by designers and creative entrepreneurs. Highlights include a Floating Park, which sees landscape architectural firm Shma turn a sand carrier ship into a compact, floating park to reflect the shortage of green space in Bangkok.
As well as symposia and talks
Spare some time to attend some of the symposia and talks aimed to inspire and develop creative ideas. Top picks include "Pulse: Stepping ahead of the Curve" by Kaave Pour, the creative director of IKEA's future-living lab who will talk about how to design your future to survive global change, as well as a talk by NASA collaborator and PhD biologist Angelo Vermeulen (3 Feb).
Turn your ideas into money
Budding entrepreneurs will benefit from creative business-related activities, which include business pitchings, business matchings and consult sessions with specialists that can help develop your business ideas and projects.
Get your voice heard
A preview of creative district social projects meant to enhance the quality of life of locals and boost tourism in a certain neighborhood will be presented to inspire those that would like to contribute to society. These projects include improving public display signs, building architectural shades that can help protect commuters from the heat and increasing green spaces across the city.
Cultural tours and entertainment also await
Creative programs, from workshops, to gourmand walking tours that dig deep into the roots of local cuisine, to historical walking tours that will take you down memory lane and to places rarely seen in guide books (like the neo- classic, two-story building House no.1 on Soi Captain Bush), are also part of the edutainment offerings at Bangkok Design Week. Also to watch out for are film screenings from Documentary Club and GDH Studio at TCDC's Rooftop Garden, and live music from top local acts such as Polycat, Bedroom Audio, Stylish Nonsense, Jelly Rocket, and Dudesweet.
Watch out for two big arts and design markets
Don't miss your chance to shop at the Creative Market set in front of the Grand Postal Office. Stock up on locally designed goods and crafts from over 100 pop-up stalls. Warehouse 30 will also bring together items and products from leading local design studios at the U Creative Market. Both markets will run between 1 to 4 Feb.