In February, the staff and guests of Banyan Tree Samui, a resort on Koh Samui's southeastern coast, witnessed a rare natural event: a green turtle ascending from the water in the middle of the night to lay eggs on the beach. According to the Department of Marine and Coastal Resources, this was the first time this has happened in six years. The turtle, which is probably around 10 to 25 years old, laid more than 500 eggs in five nests over the course of four weeks. To help provide protection, the hotel constructed shelters around the eggs.
Thepsuda Loyjiw, the resort's CSR Manager, told Time Out in a phone interview that it needs more time—a year or two—to ascertain if this phenomenon had something to do with the threat of coronavirus dissuading tourists from traveling to the island. But the fact that green turtles only nest on quiet beaches and away from humans does say something.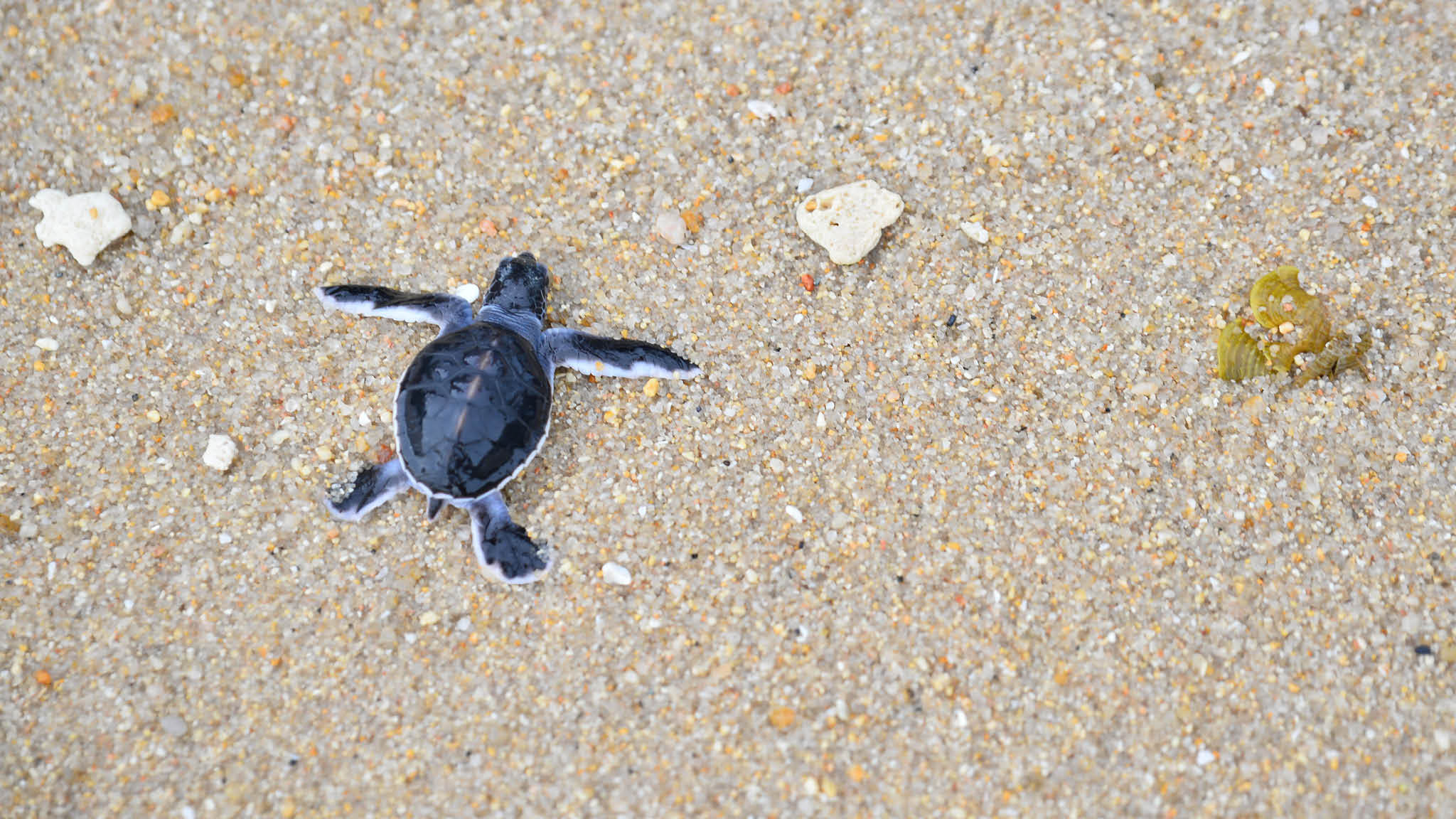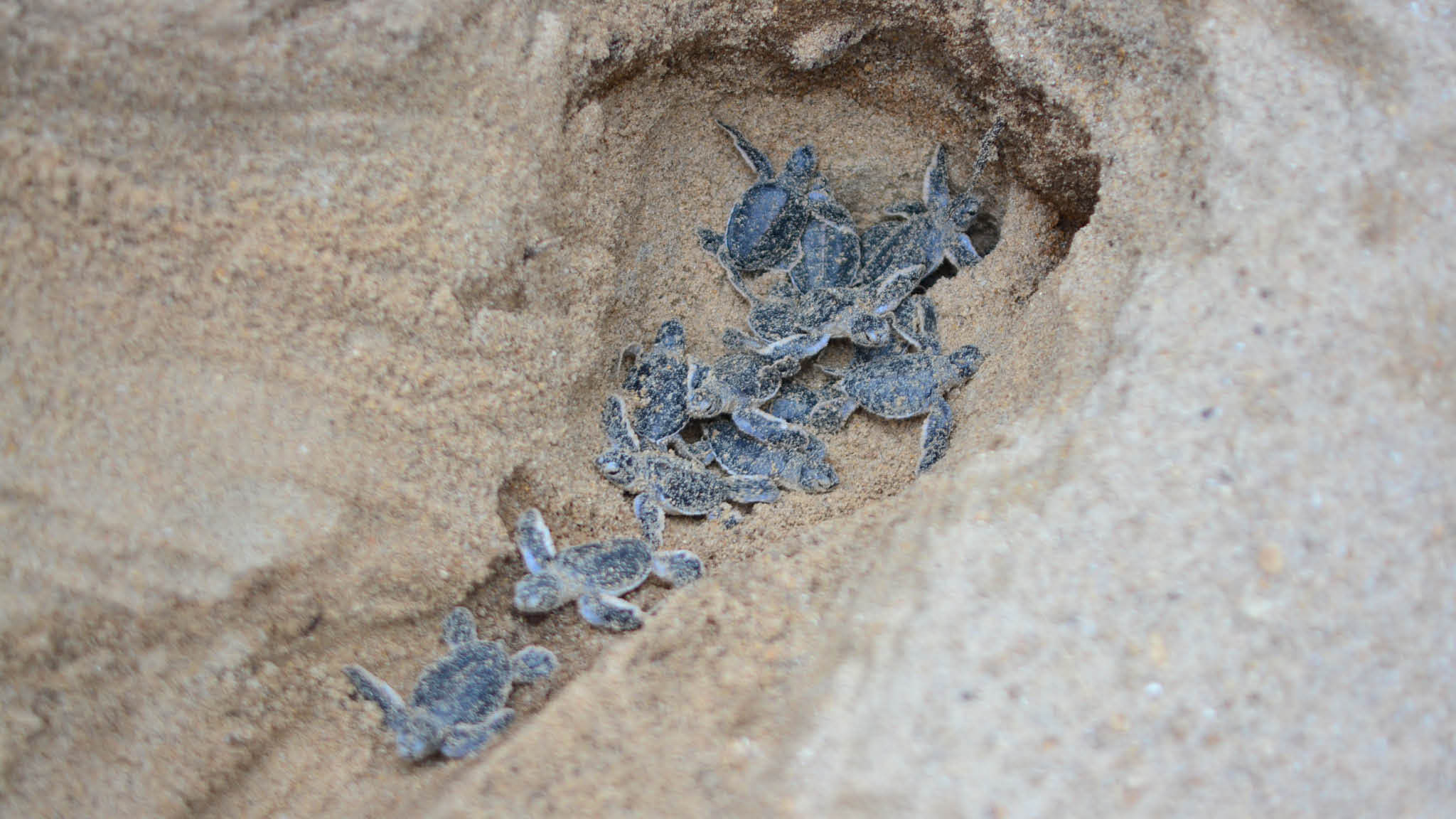 So far, more than 200 green turtles have emerged from four nests and have waddled their way to the sea. Thepsuda and the authorities expect the last of the hatchlings to come out of their nest before the end of May.
The Department of Marine and Coastal Resources will be studying the movement of marine turtles in Samui more seriously over the next few years, while Banyan Tree Samui has declared that it won't be constructing any permanent structures on and near the beach.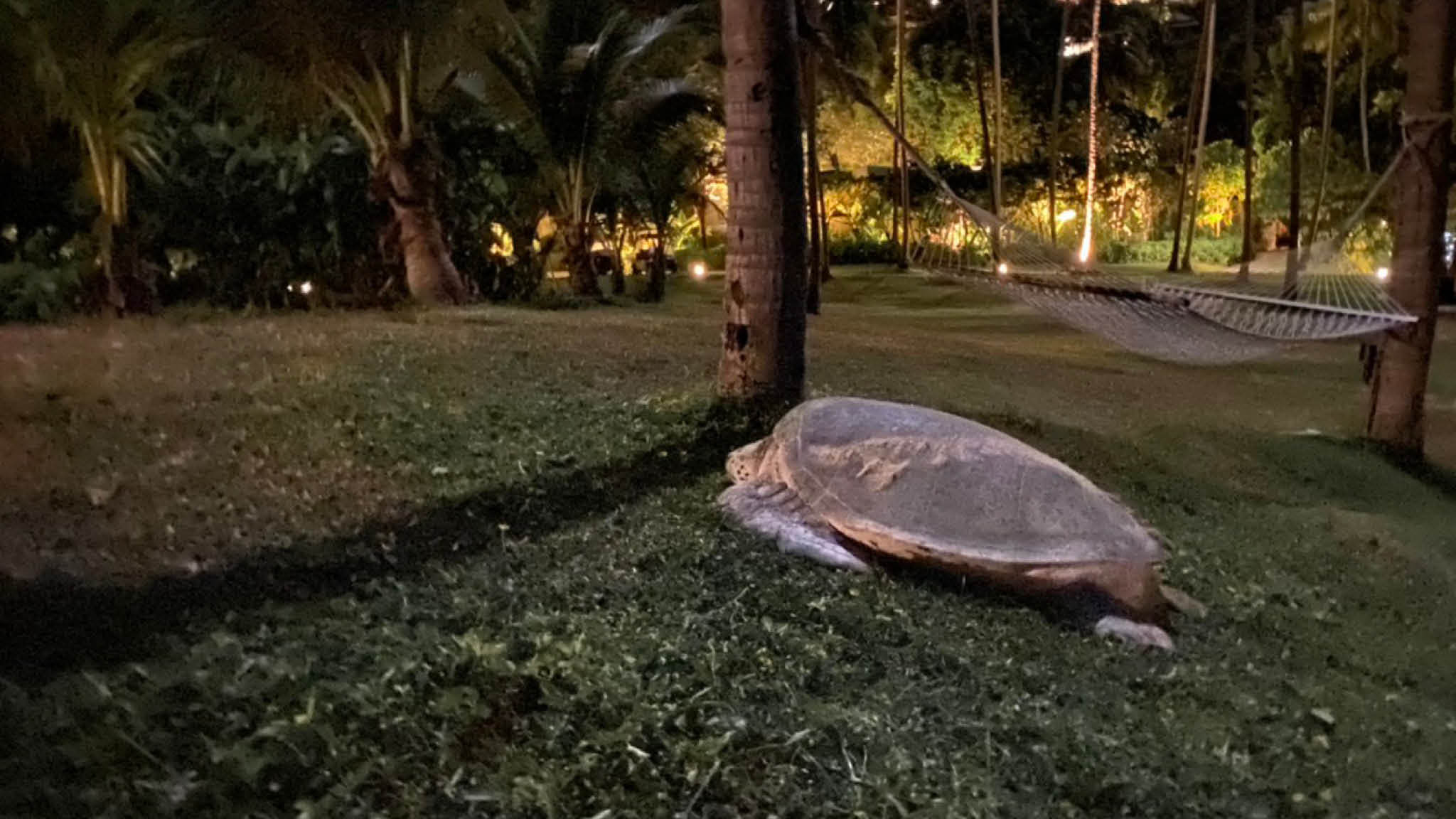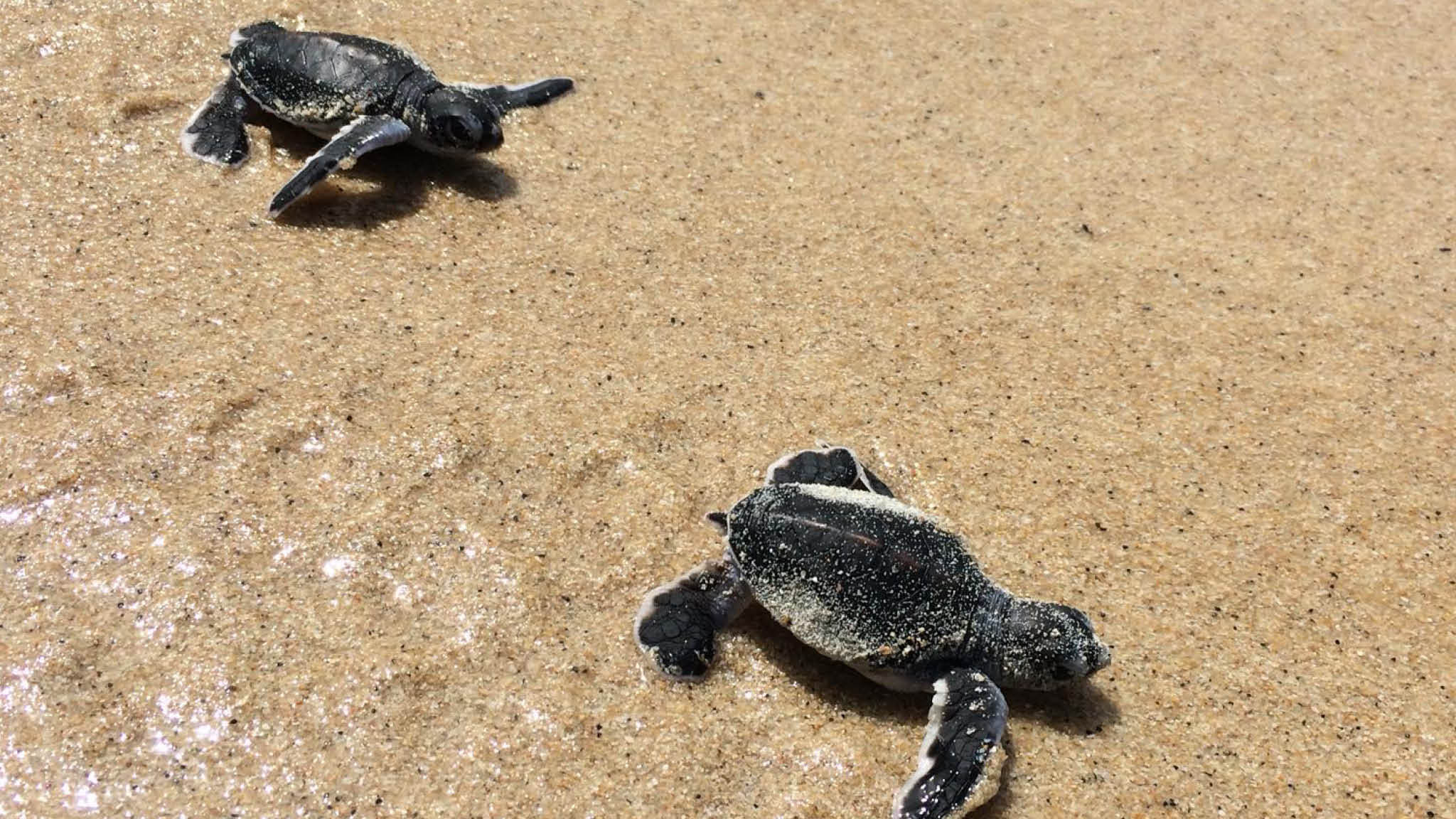 On the other side of the peninsula in the Andaman Sea, Phuket Marine Biological Center has teamed up with beachside businesses and individuals in Phuket and Phang Nga to take the egg-laying season very seriously. Mai Khao and Nai Yang beaches in Phuket and Tai Mueng beach in Phang Nga are some of the most favorable laying spots for different sea turtle species, which start laying their eggs between January and February. Guests, as long as they follow strict protocol, can witness the eggs hatch starting March.