You don't have to be a pet owner to fall in love with this new animal-shaped ice cream selection Kimpton Maa-Lai Hotel has just launched to welcome you back to its pet-friendly grounds.
The creamy, icy treats are available at the hotel cafe, CRAFT, in five flavors—all of which were designed exclusively for the hotel by celebrated ice cream design studio Icedea. Whether you're in love with dogs or cats, the hotel has you covered. The ice cream is B150 apiece.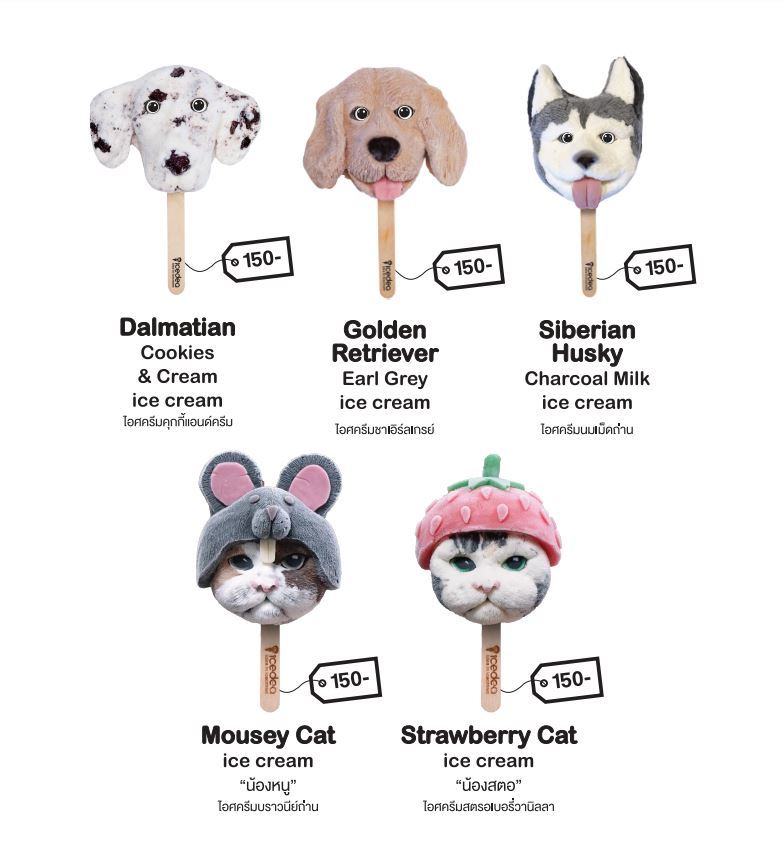 Please note that this ice cream collection, despite its unrealistic cuteness, is made with dairy for humans. So, it's strongly not recommended for sharing with your pet dogs and cats. The hotel, however, has prepared another set of sweets made with all the ingredients that are best for your four-legged pals.