Don't panic, but this is a gentle reminder that Valentine's Day is closely imminent! If you're one of the lovebirds looking for a sweet spot to celebrate the relationship milestone with your other half, be quick before others swoop in.
This is why you should have a look at these great deals from Waldorf Astoria Bangkok. This NY-born institute on Ratchadamri Road is going bigger than ever this year with the Valentine's celebrations by opening up all of their elegant dining and drinking rooms for couples to have the "Taste of Waldorf Astoria" and mark their unforgettable moment in style.
Now, call your boo to check out these five romantic promotions together and book one now for the best Valentine's date ever.
The passionate afternoon tea rendezvous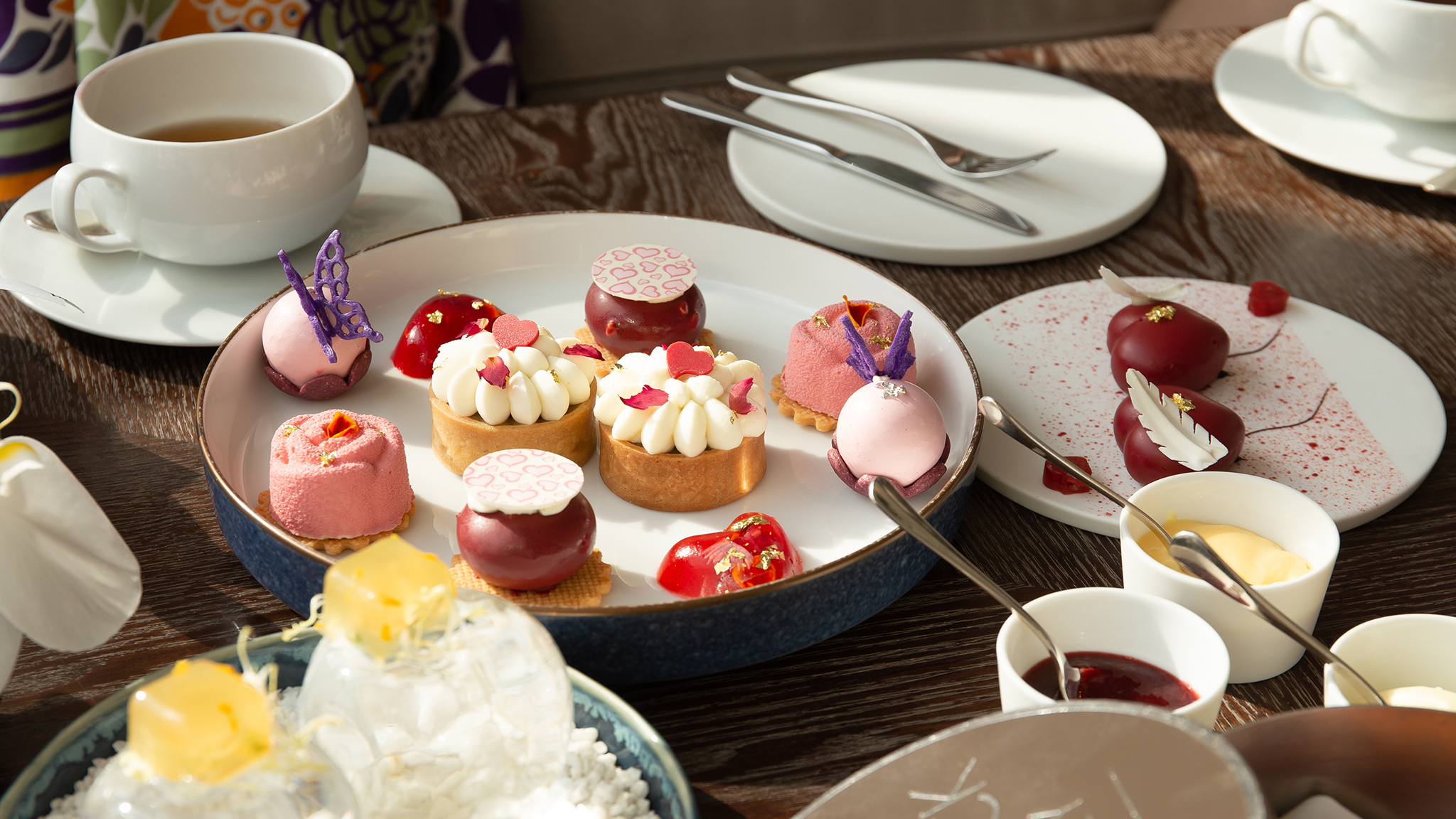 If dining or drinking doesn't tickle your fancy for Valentine's date, we're confident that a nice afternoon in a glamorous tearoom like Peacock Alley is definitely worth it.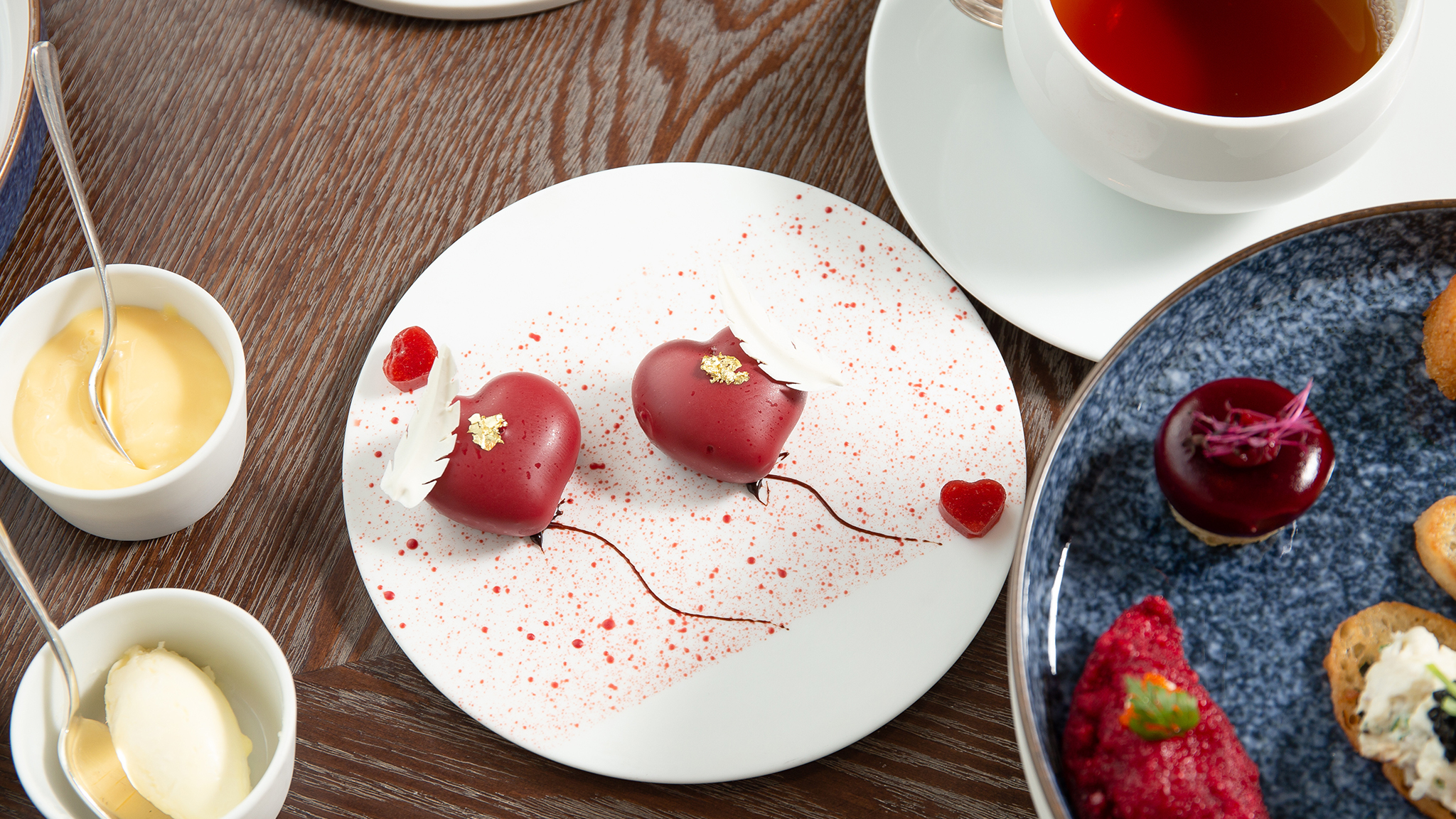 This sipping lounge offers a space for you to achieve a daytime swooning with an exquisite set of afternoon tea available only on Valentine's Day. Executive sous chef Chalit and executive pastry chef Andrea Noli pair up for this occasion to create an array of photogenic and (of course) delicious pastries like Marco Polo Butterfly Sphere and Foie Gras Torchon with Brioche and Raspberry Gel.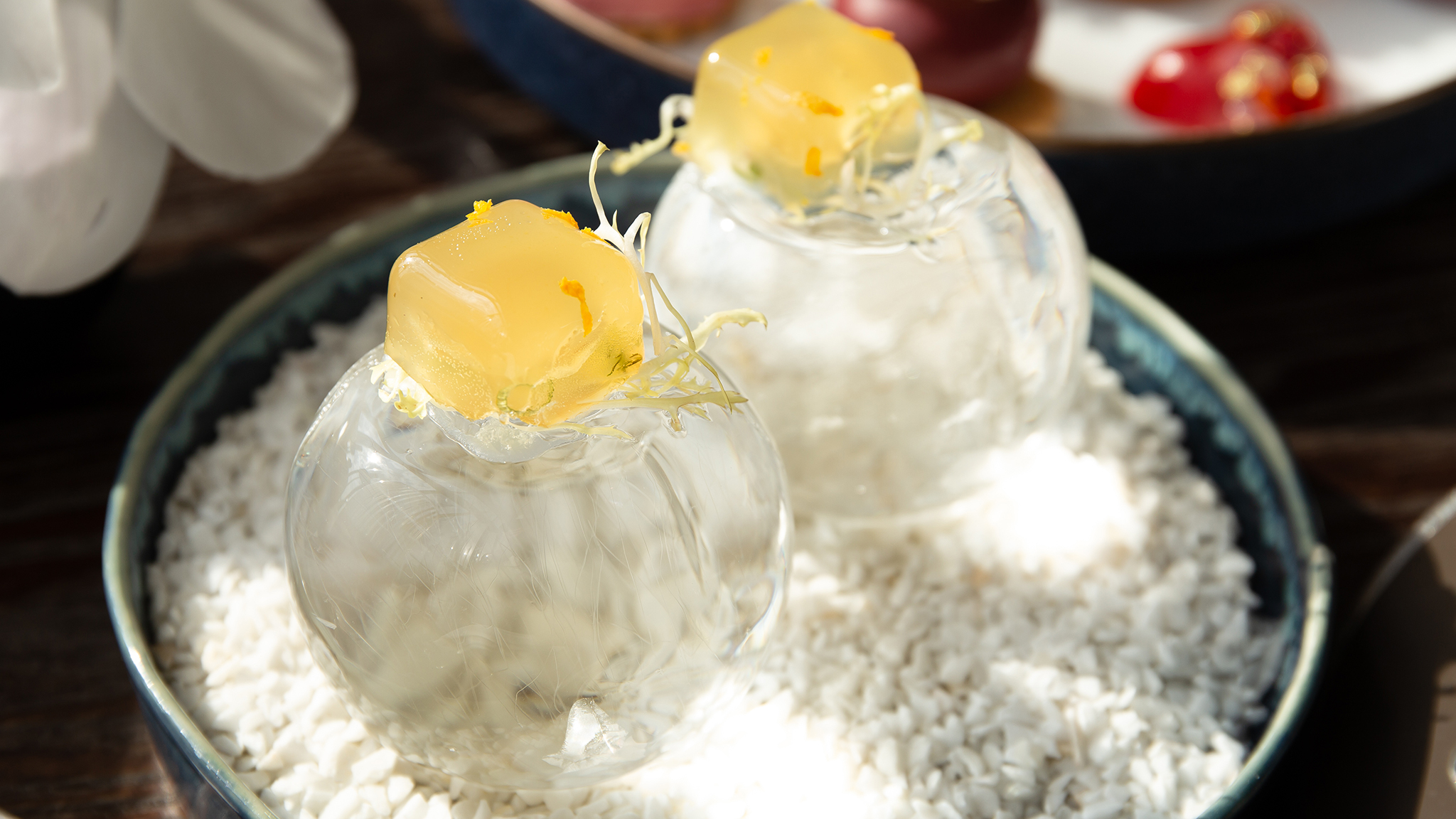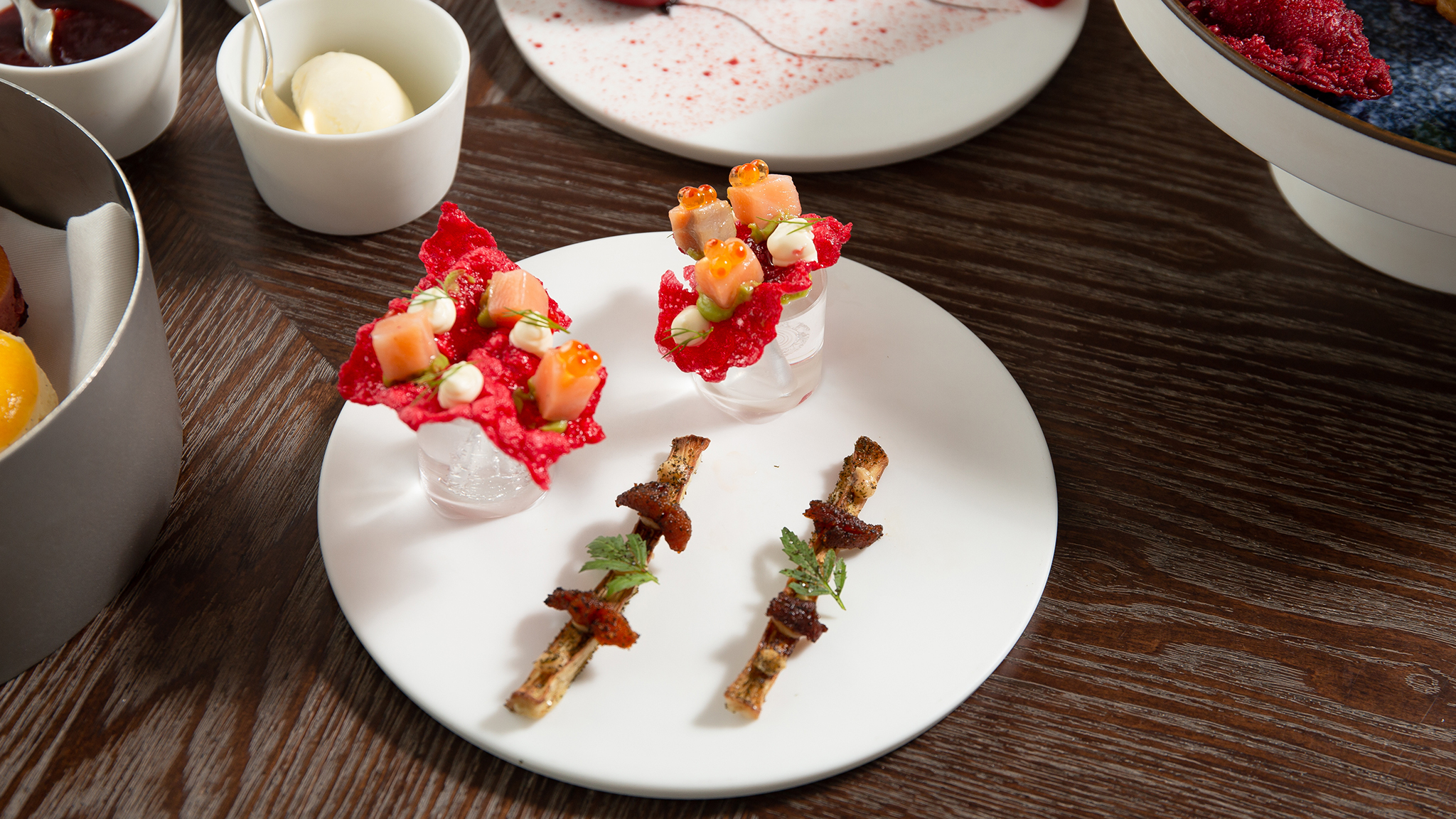 This special afternoon tea set is priced at B2,700++ for two guests (including coffee or Mariage Frères tea) and B3,800++ for two guests (including two glasses of Valentine's cocktails or Sparkling Wine). It's available until February 28 (served between 13:00 and 17:00).
The special multi-course dinner with sky-high romance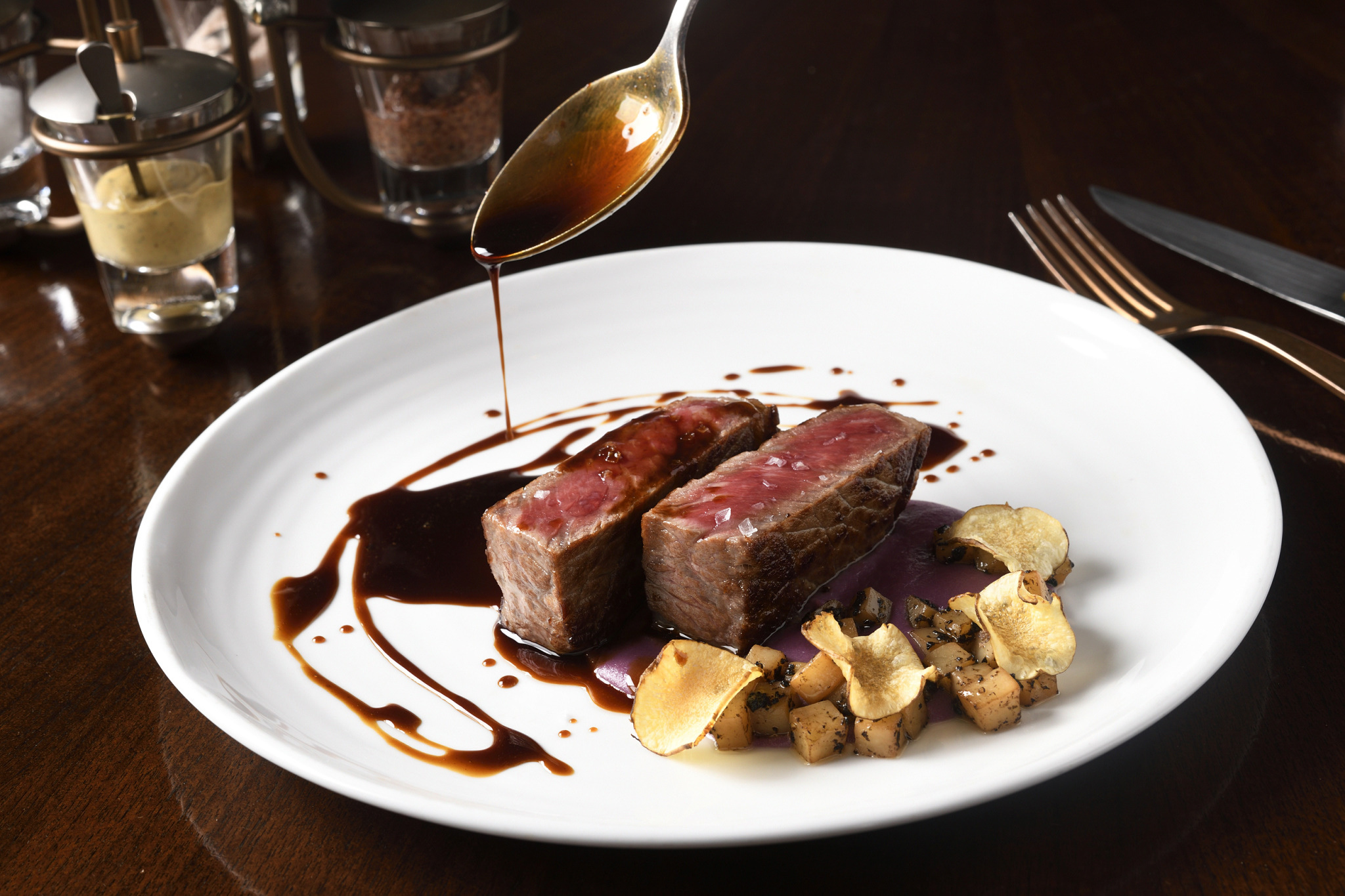 If you're more into a simple date night where you and your dearest get to sit through a romantic dinner while recounting all the sweet moments together, Bull & Bear is easily the right choice for you.
The grandiose steakhouse on the 55th floor will be serving a six-course menu specially curated for Valentine's Day. It consists of romance-filled dishes like Foie Gras Terrine with Fig & Rosé Wine Jelly and Seafood Bouillabaisse. You can also choose your main that can be Grilled Blackmore Wagyu Striploin MB9 with Purple Potato Mousseline and Black Truffle, or Grilled Japanese Madai (Sea Bream) served with Spinach Coulis, Sautéed Spinach, Romanesco, Beurre Blanc, and Oscietra Caviar. Spare some room for an exclusive dessert by executive pastry chef Andrea Noli as well.
The six-course Valentine's Day dinner is priced at B4,500++ (for food only) and served between 17:30 and 22:00.
The intimate feast for seafood lovers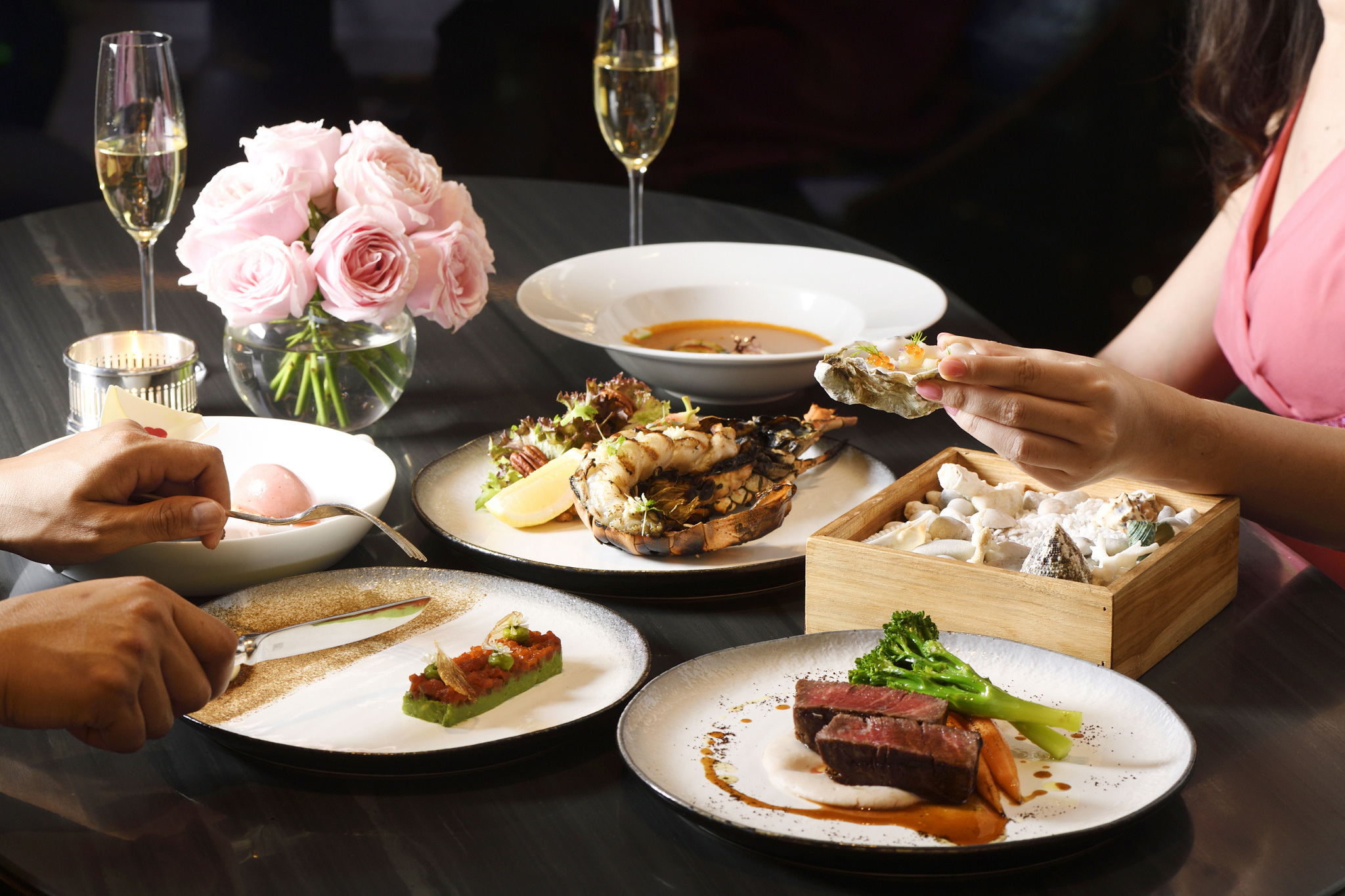 The lovey-dovey with a hankering for freshly shucked seafood can't really miss this good deal from The Brasserie where both of you can feel the luxurious French sensibilities.
Only on the evening of February 14, the dining room will serve the five-course dinner inspired by French culinary art. You can expect to boost your aphrodisiac sensation with Gillardeau Oysters, spice up your love life with Akami Tuna Tartare, and fulfil the desire with grilled Phuket Lobster.
The Brasserie's special menu is priced at B2,900++ (for food only) and served between 17:30 and 21:30.
The modern-day date night with the Thai culinary twists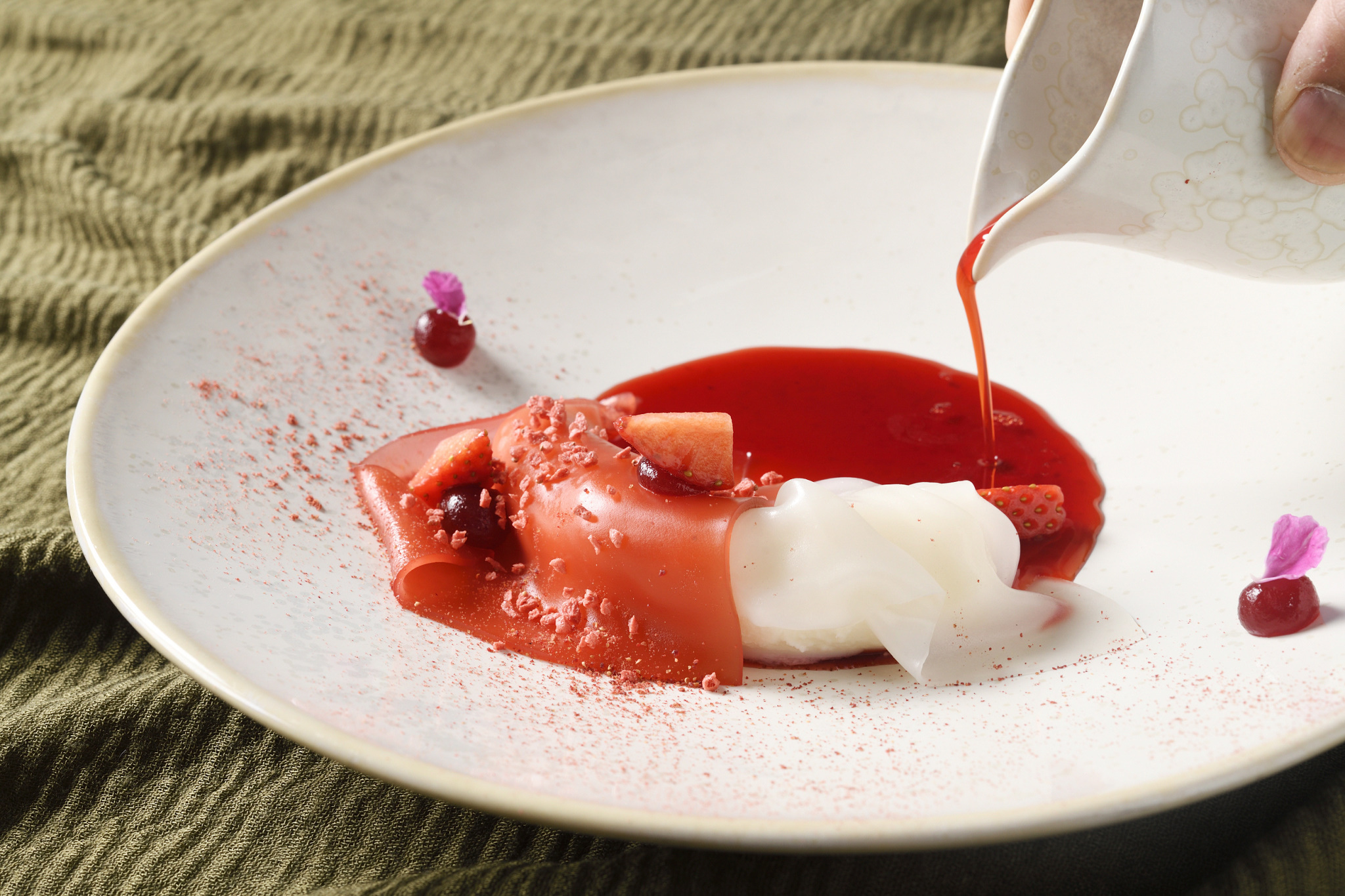 Fret not if long dinners aren't up your valley. Get a spot in The Front Room and have a hand-in-hand moment with your significant other while reveling in creative Thai cuisine.
While you can design your own romantic rendezvous here by ordering whatever you fancy from its a la carte menu, The Front Room makes sure you have something special on the 14th of February, namely Chan & Ter(rine), an auspicious dessert inspired by kanom chan or the steamed layer cake that gives such a sweet oomph to every bite. However, The Front Room's take on this traditional Thai sweet treat is the white chocolate honey terrine and a Chiang Mai strawberry coulis served on the side. Make sure to wrap up the night with this sweet bite.
Chan & Ter(rine) is priced at B340++ but is served as complementary petit fours for dine-in guests on Valentine's Day.
The skyscraping toast to Saint Valentine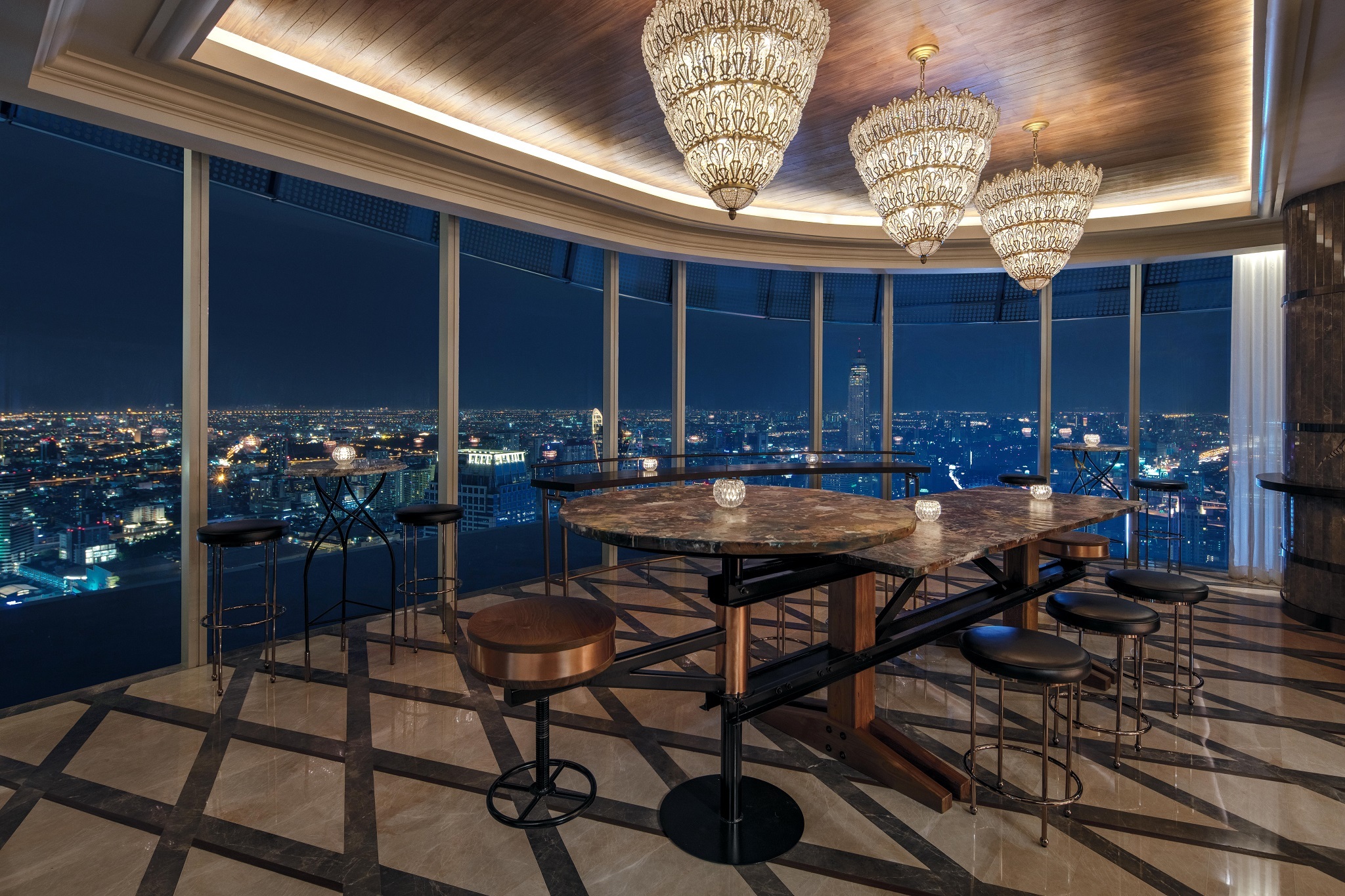 Do you know that The Loft or the sky-high bar at Waldorf Astoria Bangkok is one of the most romantic places to be during the love-filled month?
See it for yourself by booking a table for February 14 and toast to another successful milestone of your loving relationship as well as Saint Valentine! All in all, don't forget to grab a handcrafted Valentine's cocktail concocted by head bartender Michele Montauti and his team to get the full experience of The Loft.
The 56th floor bar is also giving out a half-dozen oysters for free to those opening a bottle of Champagne from the menu (priced between B4,750++ and B38,000++). A couple can also get two gin-based Valentine's cocktails for B980++.
For more information and reservations, please call 0 2846 8888, email bkkwa.fb@waldorfastoria.com, or LINE @WaldorfAstoriaBKK).