Three friends with green hearts—Supatchaya Techachoochert, Papawee Pongthanavaranon and Chanin Srisuman—wanted to find ways to reduce plastic use in Bangkok. But instead of just sitting back and letting others do the walk, the trio made a move.
Inspired by bulk stores in other countries that discourage the use of plastic, they converted one corner of Papawee's cafe, Better Moon, into Refill Station, a convenient store-in-store that sells household products minus the packaging and containers.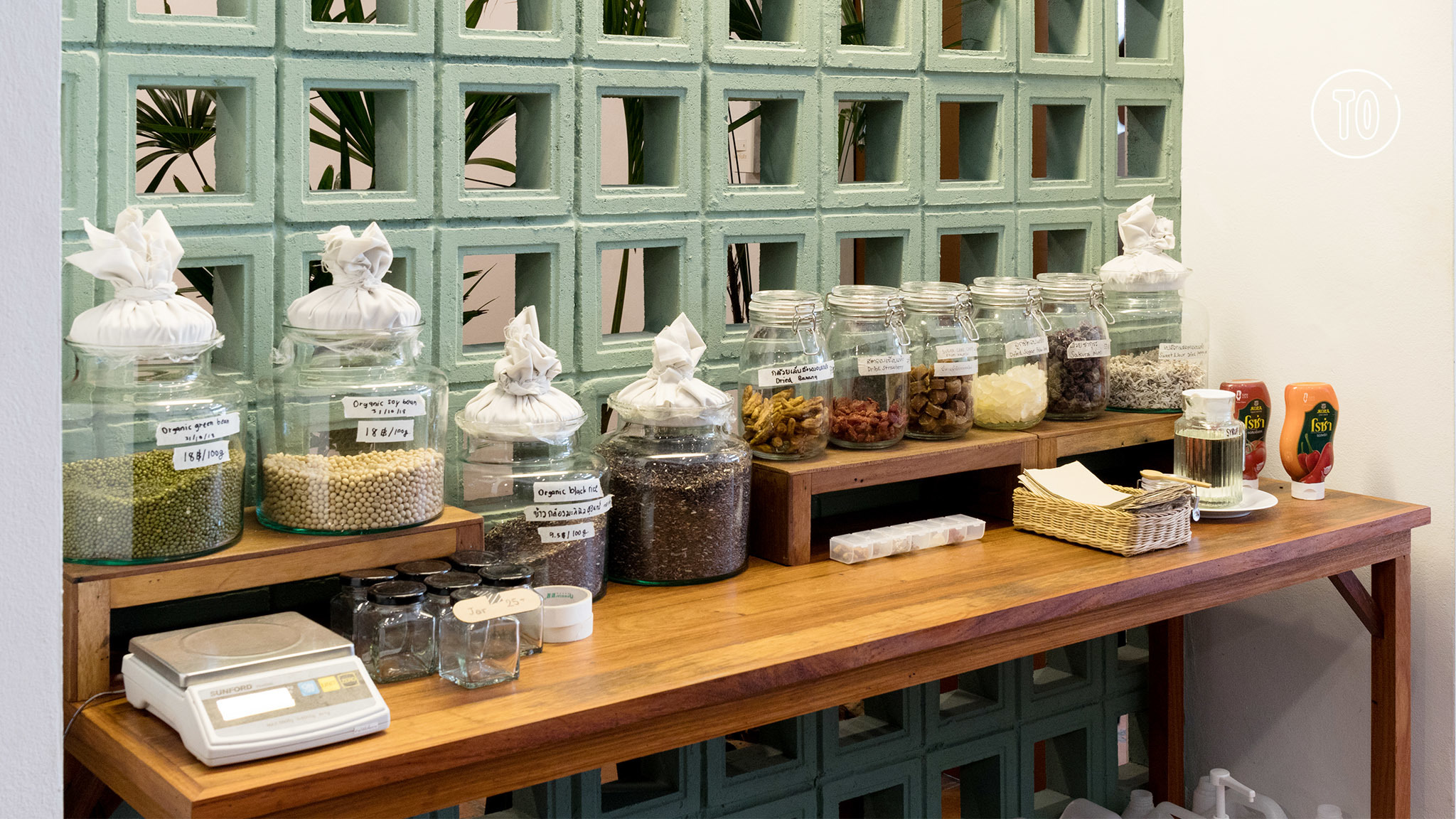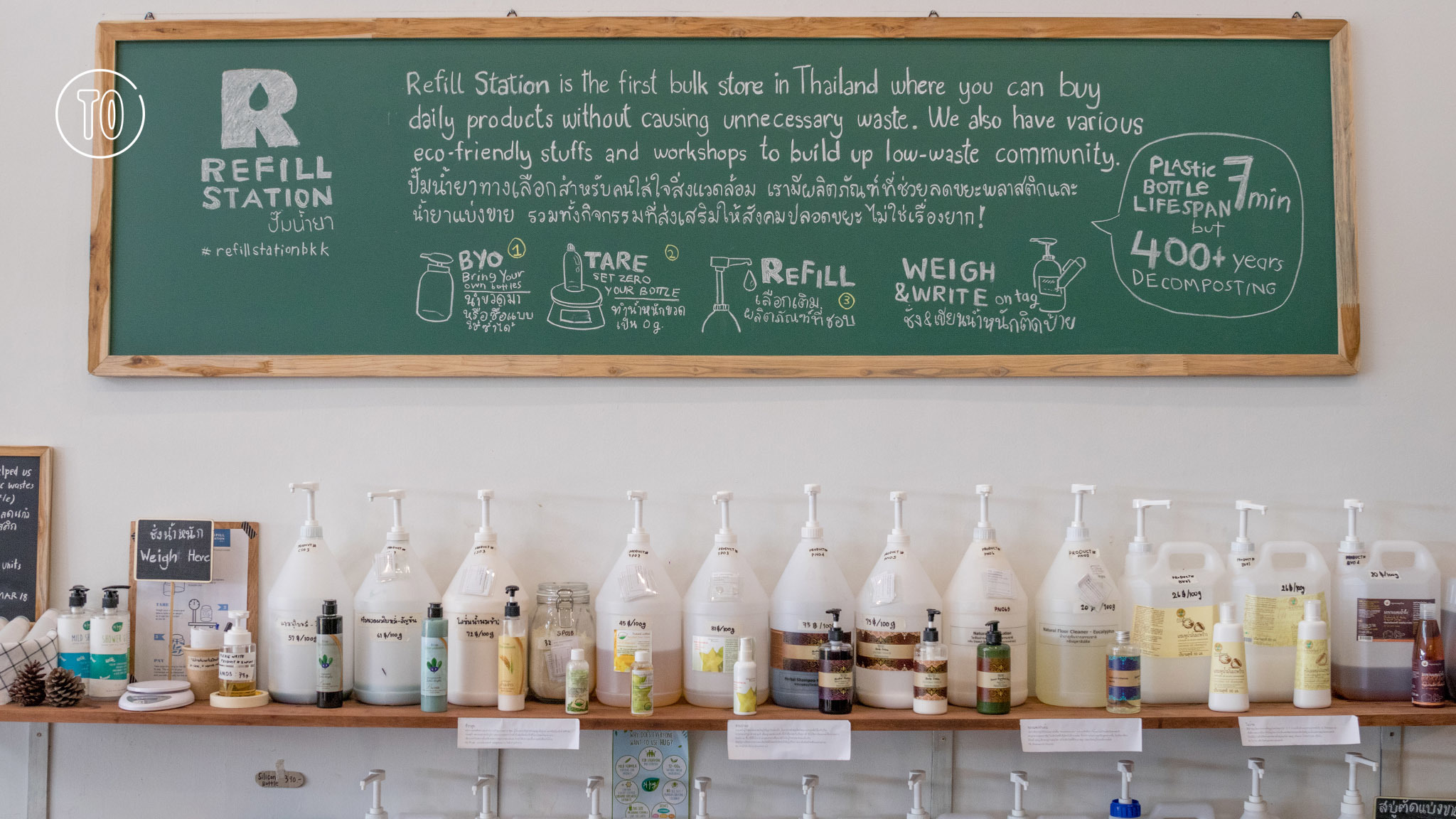 Customers would have to bring their own empty bottles and, in exchange, products are sold in bulk at cheaper prices than at regular stores (prices from B3/100g). Refill your own bottles with liquid soap, shampoo, dishwashing liquid, detergent and bathroom bleach.
And if you'd like to get some chow in while shopping, Better Moon itself serves healthy food and drinks.
Better Moon Cafe x Refill Station, 2031 Sukhumvit Soi 77/1, Sukhumvit Road, 08 6993 6566. Open daily 08:00-22:00.