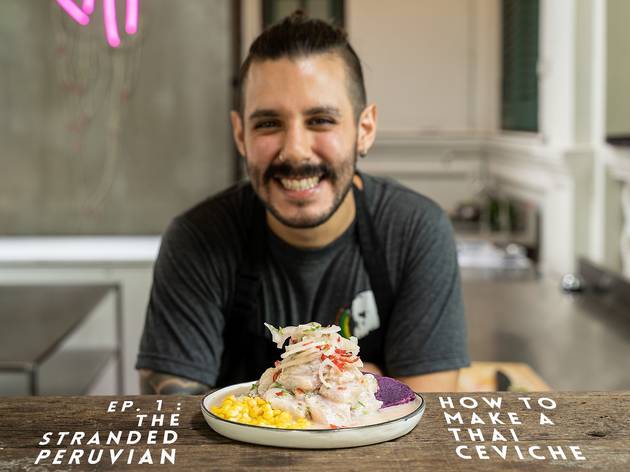 The guide to virtual events happening this week (16 - 20 April)
Posted: Thursday April 16 2020, 11:16am
Thu 16
Online Class: Thursday Yoga with Anne Hymer; 1 pm; free
Build Strength and reduce stress with Thursday online yoga class led by Anne Hymer, an experienced yoga instructor who will be teaching "Beginner Yoga Flow". The class is suitable for all fitness level.

Fri 17
Online Art & Wine: Portraiture Study in Acrylics; 4.30 pm; B1,600
Spend your evening sipping (your own) wine and making art. The class will focus on painting portraits using acrylic paints. For B1,600, you will get all the materials needed to create your masterpiece delivered to your doorstep.
At Home With Six Senses: Friday Fit&Fun with Carina Lipold-Lenz; 2 pm; free
Stuck at home with no gym equipment? This workout class hosted by Six Senses Hotels Resorts Spas has got you covered. Led by Carina Lipold-Lenz, a wellness project director, you will learn simple moves to keep yourself fit during the lockdown via Facebook live.
ONE OK ROCK; 9 pm; free

World-famous Japanese rock band ONE OK ROCK announces on the band's official website that the group will release 6 concerts over the next 2 months for fans to stream on their Youtube channel starting this Friday as their Eye Of The Storm Asia Tour 2020 has been postponed until further notice. The videos will not be achieved, so this is the only chance to catch their gigs. See the full schedule of the releases here.

Sat 18
One World: Together at Home; free
Global Citizen joins hands with World Health Organisation (WHO) to throw One World: Together at Home, a global virtual concert to combat COVID-19 pandemic on April 18, curated in collaboration with Lady Gaga. The stacked line-up includes Billie Eilish, Sam Smith, Shawn Mendes, Taylor Swift, Elton John, John Legend, Stevie Wonder, and many more. Check out where you can watch One World: Together At Home and what time it's airing near you here.

Sun 19
Thai Kakao x Peruvian Cuisine by NA Café at Bangkok 1899; 12 pm; free
Local chocolate cafe KAD KOKOA has invited Peruvian Chef Santiago to prepare lunch set live on Instagram while giving you some cooking tips and giving you insight into culinary traditions of his country. If you don't want to do the cooking by yourself, you can order your lunch set (B490) that includes his famous Seabass Ceviche, 1 drink, 1 snack, and 1 Kad Kokoa dessert. You can pre-order your lunch set via Messenger or LINE of Kad Kokoa or NA Café. Read more details here.

Mon 20
Online Class: Monday Cardio with Mack; 9 am; free
Just because you're stuck at home doesn't mean you can't work on cardio. Coach Mack Pasricha will guide you through step-by-step exercise you can follow at home. All you need is a dumbbell or a water bottle.
Share the story