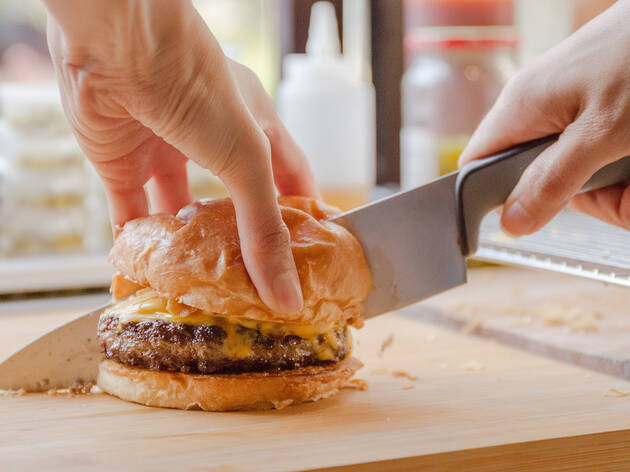 The guide to virtual events happening this week (24 - 26 April)
Posted: Friday April 24 2020, 11:35am
Fri 24
Online Cocktail Workshop | The Hive X Belvedere Vodka; 8 pm; free
Miss getting tipsy on a Friday night? We've got you covered. Cutting-edge co-working space The Hive Hong Kong and Belvedere Vodka have joined hands for 3 online cocktail classes. This Friday, learn how to make refreshing Belvedere Spritz. What you have to prepare are Belvedere vodka, dry Vermouth, grapefruit slices, a sprig of thyme, and soda & tonic water.
Sat 25
BEAM x Melon Live 3rd Live Session; 8 pm; free
DJ MUD, REALPLAYETT, and IYY will be covering the deck of Thonglor's hotspot Beam this Saturday night, making home quarantine more tolerable with fun beats as BEAM x Melon Live returns for the 3rd edition. To see the live, click here.
At Home Festival 2 by Fungjai; 1 pm; free
Following the success of the first edition, At Home Festival by Fungjai returns for the second round this Saturday with live performances delivered by 8 local bands including temp., TELEx TELEXs, Whal & Dolph, Anatomy Rabbit, Yew, Mirrr, H 3 F, and Daynim. The shows will not be archived, so this is your only chance to see them perform.
At Home With Six Senses: Grow Your Own Microgreens with Pimjai; 2 pm; free
Learn the quickest and easiest way to grow your own microgreens at home via Facebook live with Pimjai Doungnate, a sustainability manager of Six Senses Yao Noi, Thailand.
Sun 26
Cooking Burgers with Taiki; 1 pm; B2,390
Learn how to make "crafted burgers" in the "Homeburg prototype #1" style with an online session on zoom led by the owner of a hyped burger joint Bun Meat & Cheese, Taiki Rattanapong Tsubota, an acclaimed self-trained cook. For B2,390, you will get all the ingredients to make 4 burgers delivered to your door and learn the whole process, deep down to the scientific level on how to whip up one of the most talked-about burgers in town. Read more details here.
Share the story