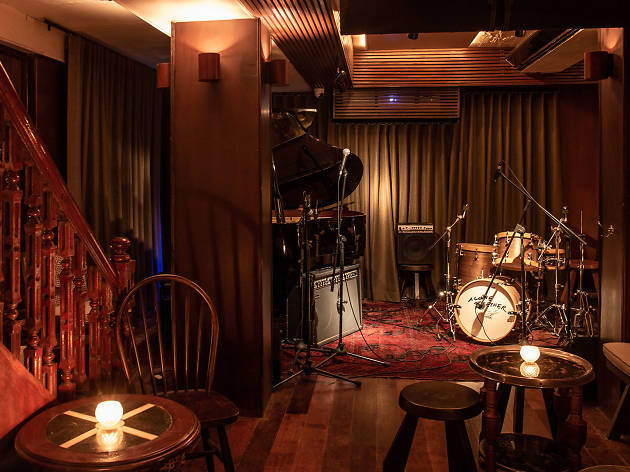 The guide to virtual events happening this week (30 Apr - 2 May)
Posted: Thursday April 30 2020, 12:45pm
Thu 30
Celebrate International Jazz Day 2020 (Alone) Together!; 3 pm; free
To celebrate International Jazz Day, The Commons and jazz bar Alonetogether will team up to host a live stream jazz session featuring talented local bands like 4Zient and POK Trio with support from Julian Carey, an award-winning vocalist and musician.
LYTE ROOM Vol.002 [suphar] BY BLAQ LYTE x Suburb Sound; 5 pm; free
Catch set by local DJ SUPHAR this Thursday as LYTE ROOM by BLAQ LYTE x Suburb Sound returns for the 2nd run. Known for his house, techno, minimal disco, and deep tech sets, SUPHAR has spun at some of the most respected techno venues in the city like T-Rex, Dark bar, and Safe Room.

Sat 2
BEAM x Melon Live 4th Live Session; 8 pm; free
For the 4th round of BEAM x Melon Live, expect to hear hip hop, funk, electronic and dream-pop tunes delivered by DJ. Underdog, DCNXTR, and DJ Pichy. Watch the live gig here.
Online Adult Art & Wine Class - Picasso (pastels into paints); 4.30 pm; B1,600
Spend your evening sipping wine and making art once again this Saturday. This time, the class will focus on painting Pablo Picasso's portrait using pastel colors. For B1,600, you will get all the materials needed to create your masterpiece delivered to your doorstep.
Craig Campbell Live-Stream; 8 pm; free
Tolerate your endless quarantine days with some laughs from a live stand-up show from Canadian comedy legend Craig Campbell hosted by Stagetime Comedy Club. Read more details here.
Share the story