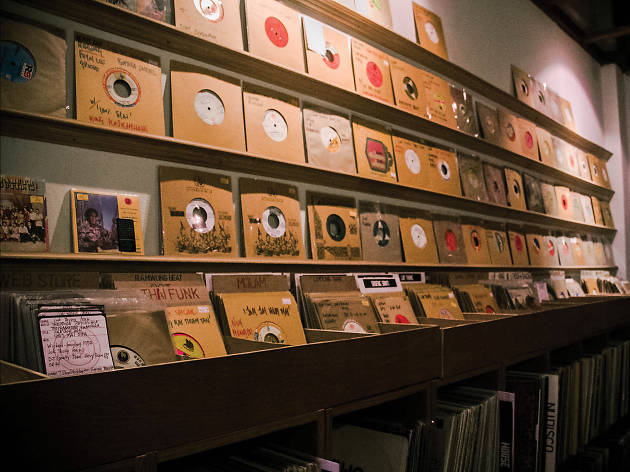 The guide to virtual events happening this week (7 - 9 May)
Posted: Thursday May 7 2020, 2:22pm
Thu 7
Belga Live Masterclass with Chef Sebastien; 7 pm; free
Learn how to recreate Boulet Sauce Lapin, a Belgian specialty of meatballs made with a mix of beef & pork, with Belga's Head Chef Sebastien Segurola of Belga restaurant at Sofitel Sukhumvit Bangkok.
LYTE ROOM VOL.003 [NOON + UNFRND] BY BLAQ LYTE x SUBURB SOUND; 5 pm; free
For the 3rd edition of LYTE ROOM, BLAQ LYTE and SUBURB SOUND invite NOON, a new DJ from Suburb Sound and UNFRND, a member of Bass Head Temple to helm the deck.
Online: Finding Peace in The Midst of Chaos with Sabina; 6 pm; free
Learn how to manage your emotions and be more at peace during this difficult time with a 60-minute online workshop led by Sabina, the owner of Bangkok's leading self-development and holistic hub, Journey to love with Sabina.

Fri 8
ZudrangLam Radio : No. 010 - 012; 6 pm; free
As Zudrangma Records HQ Store and Studio Lam had to shut their doors due to the pandemic, they have launched ZudrangLam Radio, an online radio station. This Friday, Hiroo Oyama of Giant Swing and DJYP of Trasher will be taking over the deck.

Sat 9
NYLON LIVE ส๊ดสด; 2 pm; free
Catch live performances by local artists such as The Richman Toy, Better Weather, H 3 F, Mirrr, Tilly Birds, Loserpop, and THREE MAN DOWN at NYLON Live, an online concert by Nylon Magazine via their Facebook page and Youtube channel. The concert is available to watch for free, but you can pay as you like to support your favorite band.
Share the story