The selections in your favorite food delivery app don't do justice to Bangkok's vibrant street food culture. Not all street food vendors are digital-savvy and this has been prevented them from posting a presence on online food delivery platforms.
Help comes in the form of Locall, an initiative by the same people behind crowdsourcing map STRN Citizen Lab (another initiative prompted by COVID-19). "It started when we decided to help street food uncles and aunties survive during the COVID-19 pandemic by selling their food online," says Patcharakamol "Ploy" Pornnisen, one of Locall's co-founders. "They couldn't understand what we were doing at first. We bought their food at our own expense and photographed them to create the food-ordering platform. When they started receiving orders, they began to understand what we were up to."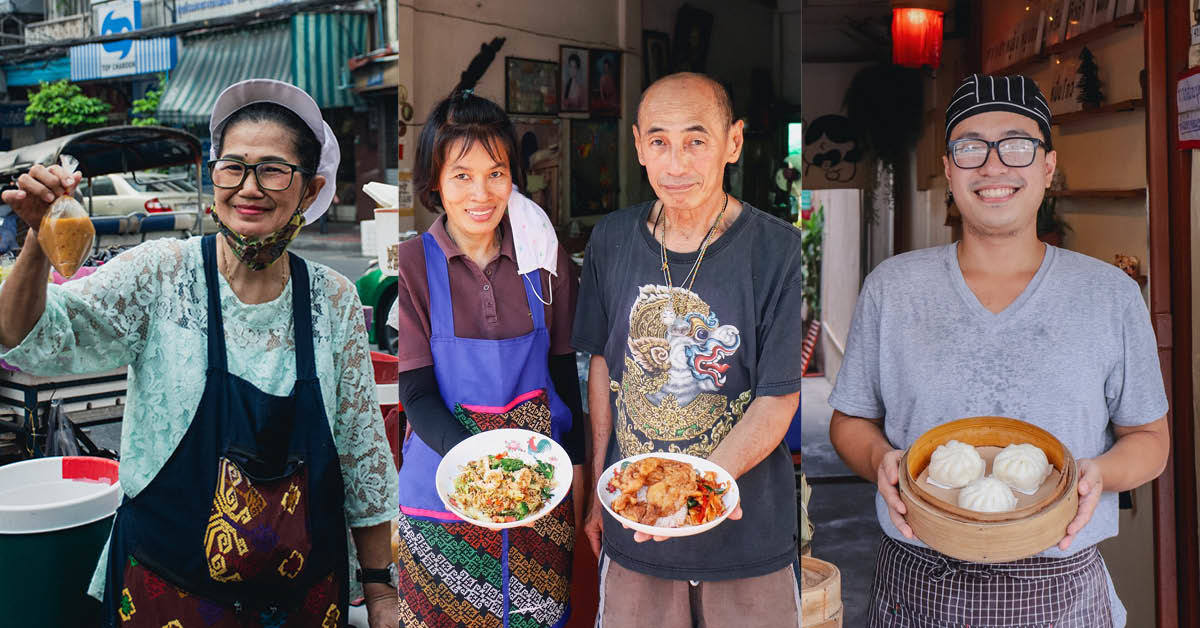 Hungry diners can now order from popular street food stalls in Bangkok, Pratupee, Nanglingee and Yaowarat. The minimum spend is B300 and delivery fees start at B30.
Locall set up headquarters at Once Again Hostel in the Old Town, and would either call the vendors or venture out to their stalls to purchase food once they receive an order from @locall.bkk on LINE. The team also collaborates with user-friendly food delivery platform Rine, which was created by online event facilitator HitEvent.
Expansion throughout Bangkok, and eventually nationwide, is in the pipeline for the initiative. "The business model is simple. Bangkok and every city in Thailand boast small pushcarts and shops, and we would like to help with their online presence," says Ploy. "We would like to be the connector between consumers and the neighborhood, and make people's lives better."