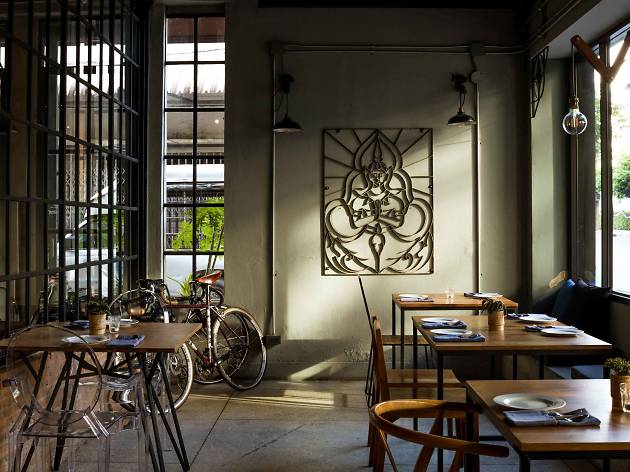 1/9
2/9
3/9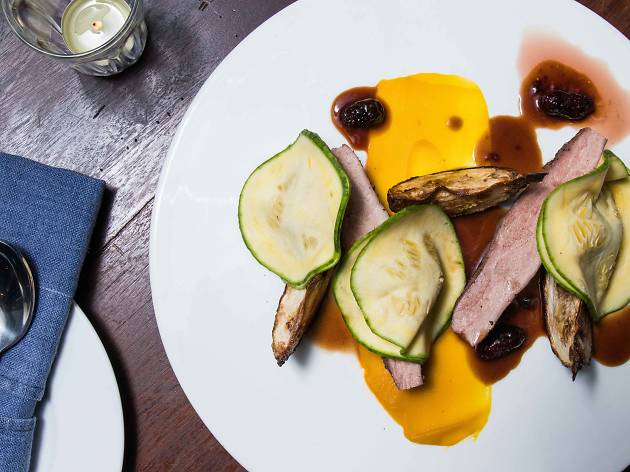 4/9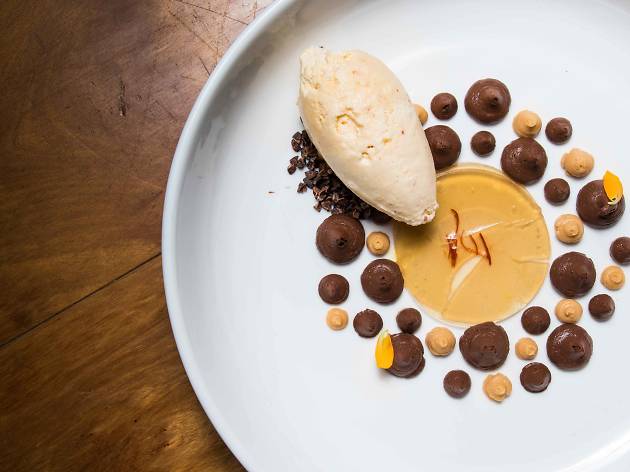 5/9
6/9
7/9
8/9
9/9
Time Out says
A restaurant that champions local Thai produce, serving modern Thai dishes that will blow your mind
As it inception a few years ago, gastrophiles immediately recognized 80/20 as the "bad boy" of innovative cuisine. The team, led by Chef Napol Jantraget and his wife Chef Saki Hoshino, purveyed cool new culinary rules by championing local produce and churning out intriguing and boldly flavored à la carte plates.
Then without warning, when it seemed like it was at the peak of its popularity, the restaurant closed down for a brief hiatus and renovations, and announced a partnership with Foodie Collection, the restaurant conglomerate behind one of the city's biggest F&B players like Vesper, Il Fumo and La Dotta. This surprising development came with a change in 80/20's positioning, from fun and casual to fine-dining yet eclectic. It was a change that didn't go unnoticed. Former devotees were hesitant about the repositioning; some critics didn't think it was going to work.
But the new 80/20 has silenced detractors by delivering meals that showcase even more enticing and groundbreaking ways to transform humble Thai produce, hence introducing more possibilities of what Thai cuisine could become.
Two tasting menu options are on offer: a larger seasonal one and a smaller version that offers the most beloved items from previous seasons. To experience the most of the new 80/20, opt for the 13-course seasonal menu, which, on our visit, capitalized on ingredients mainly grown and found during the rainy season.
Our culinary journey commenced with a reinterpreted version of tom klong (sour and spicy soup), here cooked in the form of a jelly with tomato consomée, fish powder and sawtooth coriander. The unusual combination was piquant but, at the same time, refreshing. Up next, the kitchen explored the flavors of the Andaman sea through a canapé of Phuket lobster crudo with rich lobster purée and spicy roasted chili paste. In the next course, local flowers, each of which boasts a distinct flavor, were cooked tempura-style and paired with prawn emulsion and tamarind glaze—a definite flavor bomb.
The meal even got more adventurous with the serving of a frog and hairy eggplant relish, a surprisingly scrumptious dish with fruity notes. The relish was served alongside local herbs like Thai mustard, chamuang leaves and Ceylon spinach, each of which was carefully selected for their distinct flavor profiles and textures. We couldn't stop talking about the next course: beef tartare with torched oyster that, according to Chef Napol, was inspired by stir-fried beef with oyster sauce. The dish was brought to the next level with the inclusion of kale that had been prepared in different ways.
But the main dish was the highlight. Duck was smoked, grilled, and then paired with a flavorful sauce, pickles of the day, and jasmine rice cooked with long pepper paste. Saying that the meat was tender and the flavors well-balanced would be undermining the dish's potential.
The desserts by Chef Saki also deserve a standing ovation. Som tum was given a sugary tweak, while tofu namkhing (tofu custard with peppery syrup) was injected with the zesty flavors of fingerroot and served alongside a donut made with perilla frutescens.
Details
Address:
1052-1054
Charoenkrung Road
Bangrak
Bangkok
10500

Contact:
Opening hours:
Wed-Fri 18:00-23:00, Sat-Sun 10:00-14:00 18:00-23:00, Mon 18:00-23:00
Users say