Blind taste test: Who has the best iced matcha latte in Bangkok?
We've gathered your favorite iced matcha lattes to see which one truly deserves praise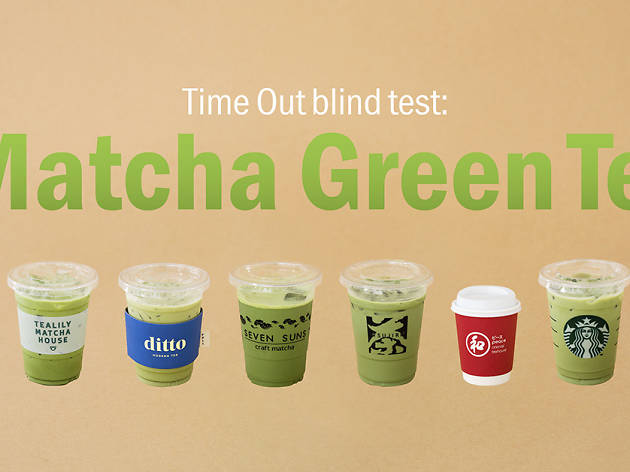 Many will agree (tea purists and the lactose-intolerant excluded) that matcha green tea is best drank as a latte, where the bitter taste of this intensely flavored tea blends perfectly with the rich creaminess of milk, leaving a sweet aftertaste on your palate. Many shops across Bangkok deliver pretty good matcha green tea lattes (iced, of course, as we live in a city where summer never ends), but we're trying to figure out which one makes the best concoction—that sipper that has the perfect balance of sweet, bitter, aromatic and creamy.
We put on our blindfolds, and sip our way through the iced matcha lattes of eight of the city's most popular tea shops to find out which one deserves a spot in our hearts.
Note: All drinks were purchased on the same day and around the same time for a blind test conducted by our staffers at the Time Out Bangkok office. This review is purely based on the staffers' opinions, and was not, in any way or kind, sponsored.
Blind taste test: Iced Matcha Green Tea Latte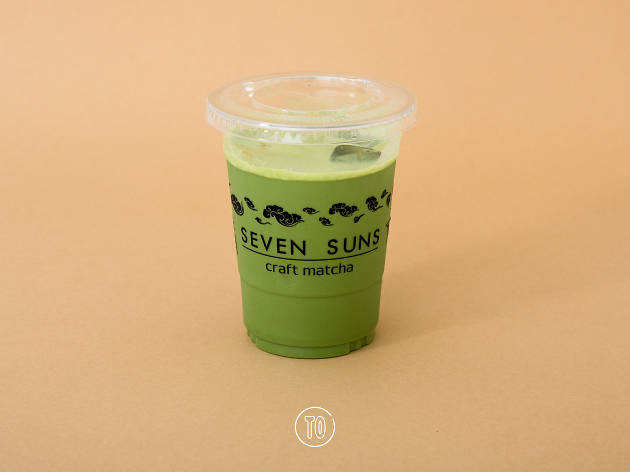 Sereechai Puttes/Time Out Bangkok
Seven Suns (B145) [Time Out Fave]
This local tea shop offers the perfect example of how a matcha latte should look—and taste. We were attracted by the latte's perfectly gradiated green hue, but fell in love with how it balances the distinctive flavor of green tea with the velvety taste and texture of milk. It's rich but mellow, aromatic and delicious—everything a good matcha latte should be. It's also sweet enough to please those who like their tea with sugar.
Time Out says: Surprisingly hits the spot!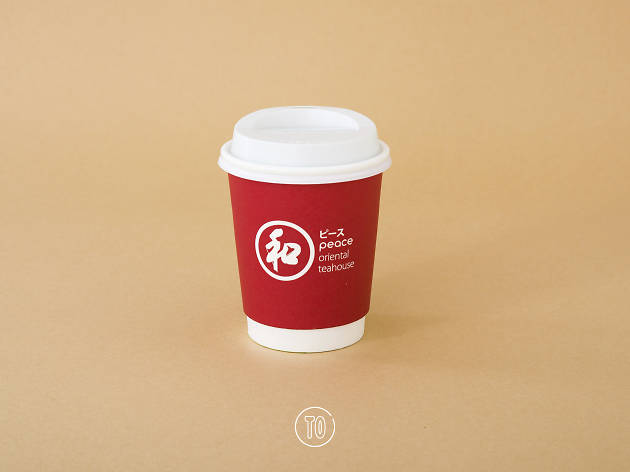 Sereechai Puttes/Time Out Bangkok
Peace Oriental Teahouse (B140) [Also, our favorite]
The matcha green tea latte at acclaimed tea shop Peace Oriental Tea House has the emerald green color that no other tea place can imitate. Sniff it and you'll get that strong aroma only the freshest green tea can deliver; sip it to experience a complex blend of bitter, milky and sweet tastes. The tea's rather intense flavor lingers on the palate, so it's a great choice for those who like their drink more matcha than latte. Drink it in-house where they serve the latte cold, and without the benefit of ice to dilute the tea's overpowering flavor. The catch? An order doesn't come cheap but, hey, you get what you pay for.
Time Out says: It's Peace, hello. We're done here.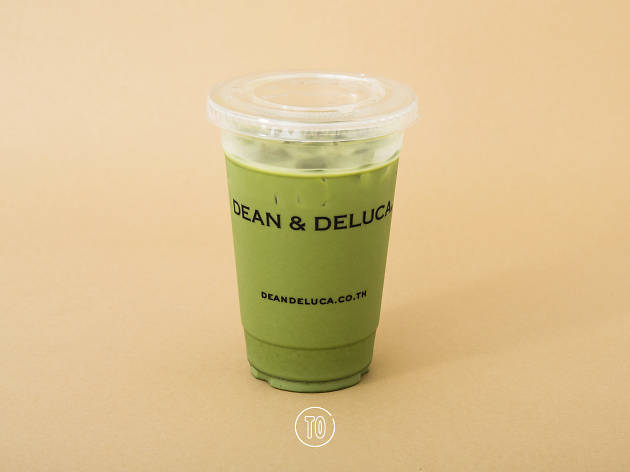 Sereechai Puttes/Time Out Bangkok
Those who prefer their iced matcha latte with an extra heaping of sugar would probably not like the option at this New York-born cafe chain. The drink features a high level of acridity that's just balanced by the right amount of milk. It's aromatic and texture-heavy, too.
Time Out says: Quite nice, and recommended for those who don't like their lattes too sweet.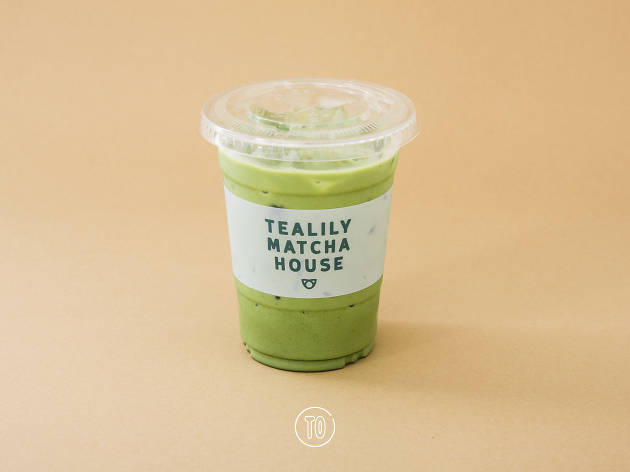 Sereechai Puttes/Time Out Bangkok
It's watery but also milky. It's bitter but lacks the refreshing after feel of green tea. It's everything but good. Tealily needs to figure out what exactly it is they want to offer. We're quite disappointed with this drink, especially since it comes from a place that advertises itself as a green tea specialist.
Time Out says: It'll probably be better if you drink it soon after ordering.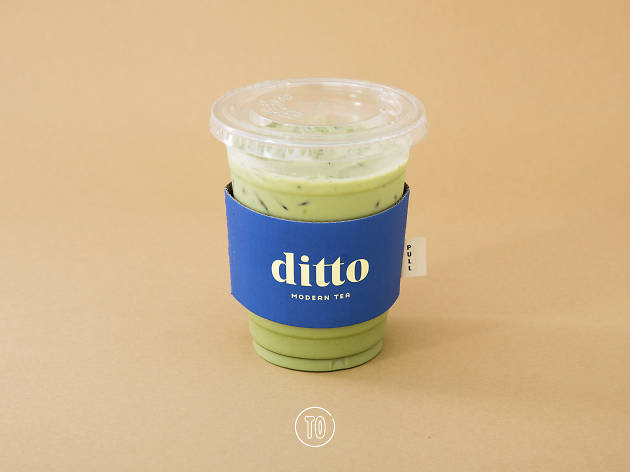 Sereechai Puttes/Time Out Bangkok
It has the color of green tea milk but not the flavor. Neither does it have the aroma nor the strong taste of tea. A definite no-no for matcha enthusiasts. Do yourself a favor and order one of their fruit drinks instead.
Time Out says: Their cups are Instagram-worthy…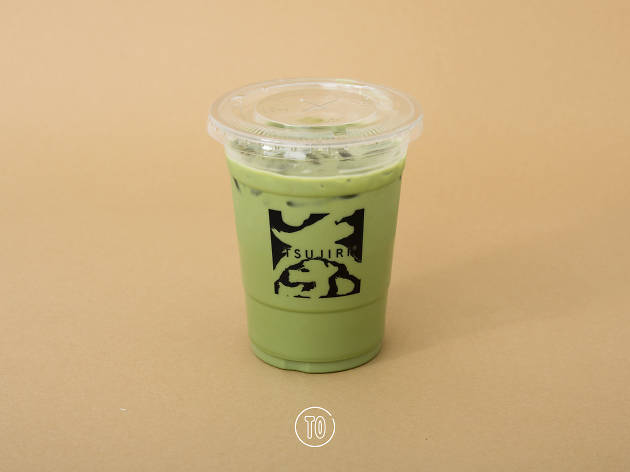 Sereechai Puttes/Time Out Bangkok
Known as the god of green tea, this drink won't disappoint purists and devoted tea fans. The matcha latte features an intense bitter flavor and an aftertaste that's best described as earthy. The drink usually comes unsweetened, a practice meant to heighten the green tea's flavor and aroma. Although there was enough milk in the latte, there was no richness nor smoothness to the drink.
Time Out says: A good choice for hardcore tea fans.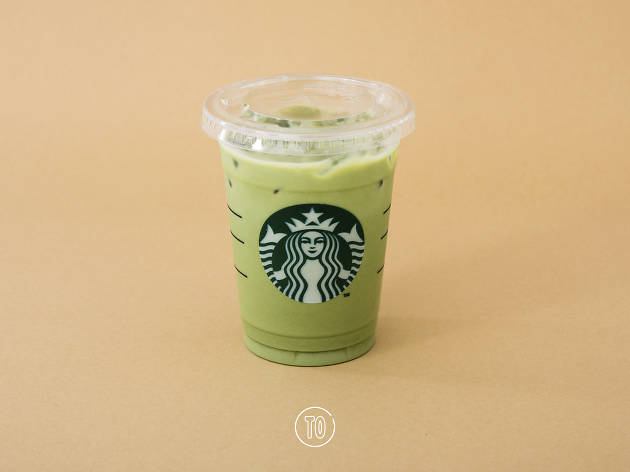 Sereechai Puttes/Time Out Bangkok
Our matcha latte was way, way too sweet, as if someone had emptied out the sugar bowl into the brew. It was a bit too much, even for us, and we prefer our tea on the high side of sweet. Also, it didn't have the taste nor the aroma of tea. There is no single indication of this being a matcha latte, except for its color—it's basically green-colored milk. Buy it if you need to avail of that free Tall drink on your Starbucks card or if you need an excuse to chat with the cute barista.
Time Out says: Don't bother. Stick to your favorite Reserve or single origin order. (And still have an excuse to talk to the cutie!)
The drink was bought from Starbucks at The EmQuartier.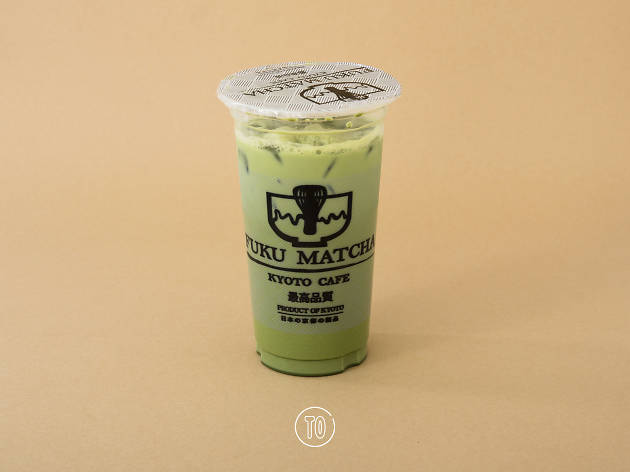 Sereechai Puttes/Time Out Bangkok
The matcha latte from Fuku falls short of being rich, dense, smooth or even aromatic. Basically, it's green tea-flavored milk. When you consider that it's the most affordably priced of all the eight options, then it's not too bad.
Time Out says: Best choice under one hundred baht.