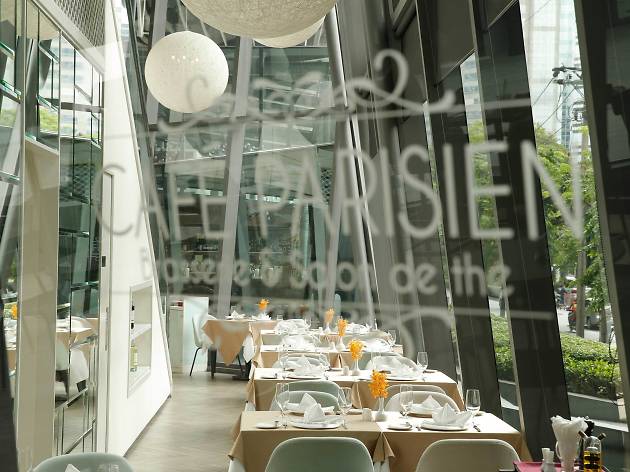 1/6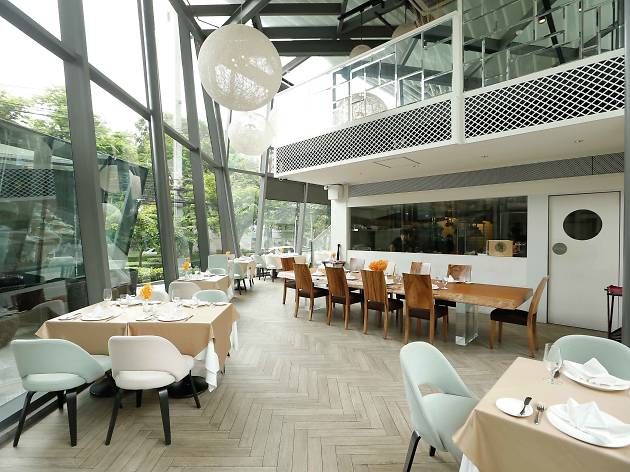 2/6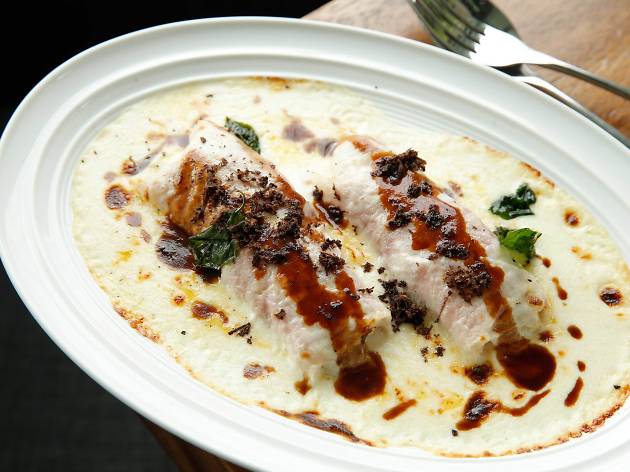 3/6
Baked Endive with Savoy Ham and Béchemal Sauce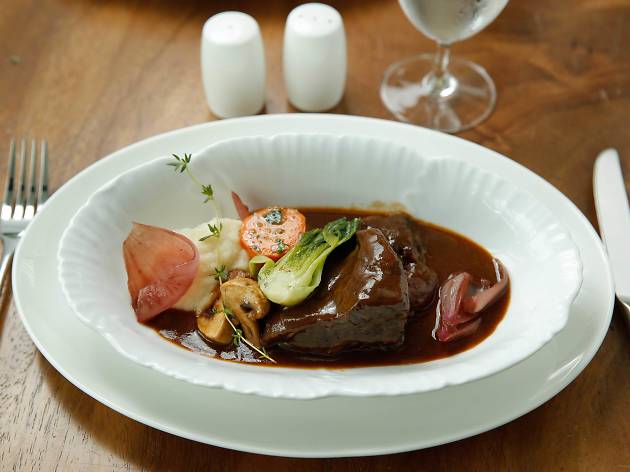 4/6
Traditional Stew Beef Bourguignon and Celeriac Puree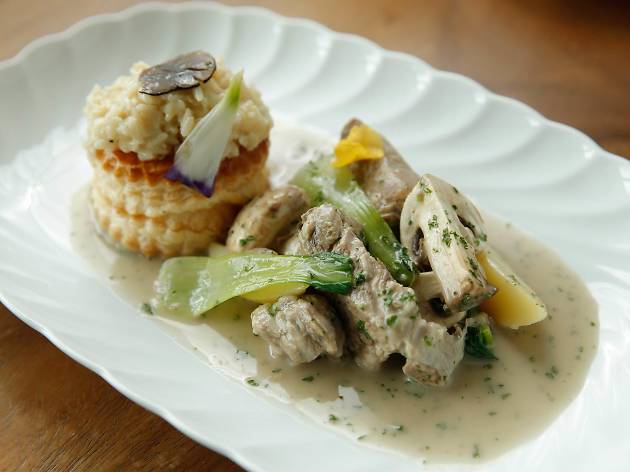 5/6
Slow-cooked Veal Blanquette, Potato & Leek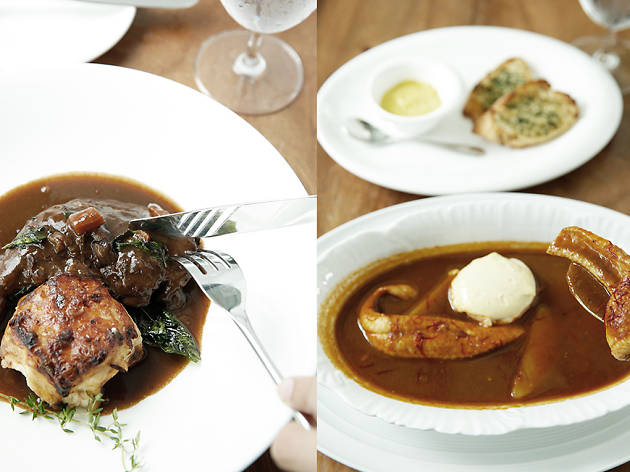 6/6
Coq au Vin, Gratin Dauphinois and Bouillabaisse Marseillaise
Time Out says
Dive into the menu that showcases the best of France at Café Parisien
Café Parisien, one of the eatery outlets in Glasshouse@Sindhorn has been known as a trustworthy spot serving authentic cuisine à la francaise. Nestled in the peaceful stretch of Wireless Road, it has been a popular lunch spot for office workers who looks to enjoy refined French dishes served in a stylish setting with a wallet-friendly price.
The menu carries French dishes that stay true to their roots and show a great diversity of French cooking methods. Entice your appetite with the hors d'œuvres that combines baked endive, Savoy ham, béchamel sauce and comte cheese. From the historic town of Lyon, we see Scallop Quenelle, Mushroom Duxelle, Nantua Sauce (a historic dish that stars succulent scallops, cooked in veggie broth, and served with Nantua sauce).
There is also a great selection for meat lovers. The highlights are traditional stew beef Bourguignon and celeriac puree, in which the beef is simmered with red wine until it becomes super soft, and slow-cooked veal blanquette, potato & leek, in which the tender veal is served with creamy sauce and pilaf rice.
Other to-go dishes include the overnight-braised chicken dish Cog au Vin, Gratin Dauphinois and Bouillabaise Marseille, the hearty fish dish served with bread and creamy Rouille sauce. The drink list contains a great variety of wine, draught beers, and cocktails.
The restaurant also offers a set lunch that serves three-course meal for just 690 baht.
Details
Address:
132
Glasshouse@Sindhorn
Wireless Road
Pathumwan
Bangkok
10330

Contact:
Opening hours:
11:30-14:00, 18:00-22:00
Users say