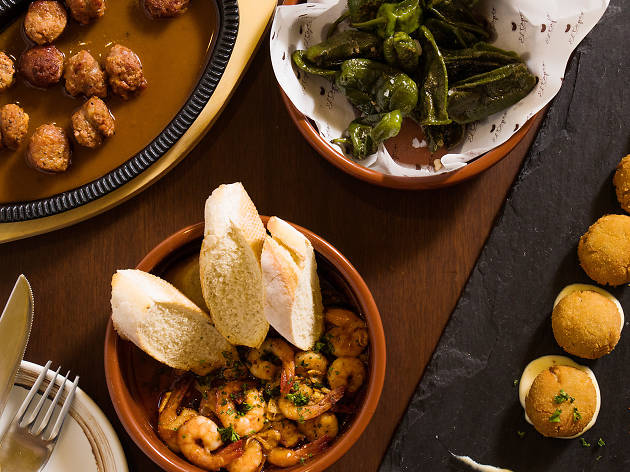 1/11
Sereechai Puttes/Time Out Bangkok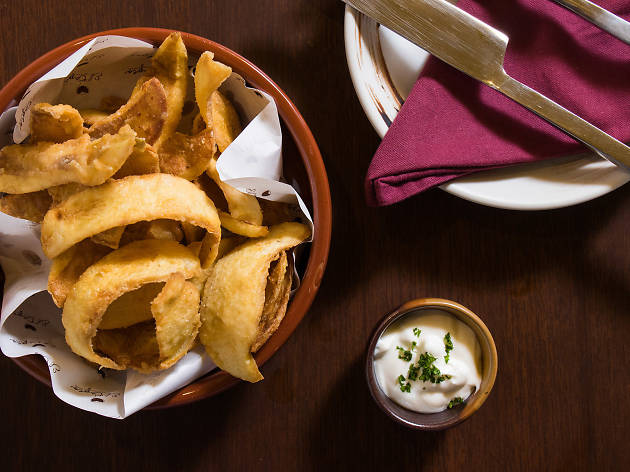 2/11
Sereechai Puttes/Time Out Bangkok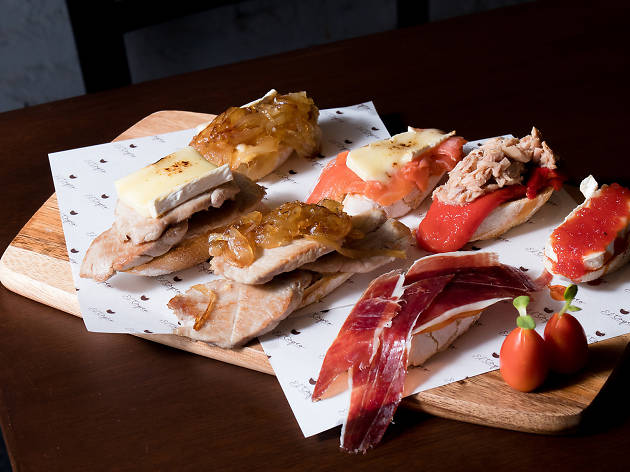 3/11
Sereechai Puttes/Time Out Bangkok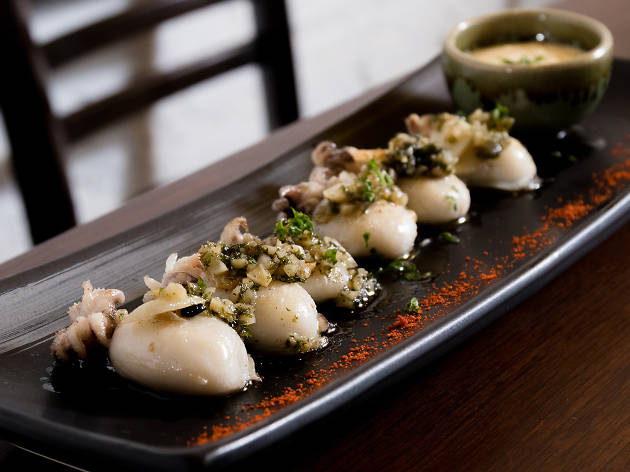 4/11
Sereechai Puttes/Time Out Bangkok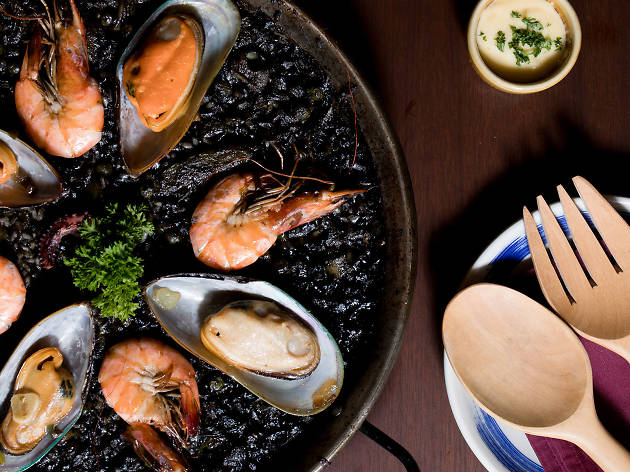 5/11
Sereechai Puttes/Time Out Bangkok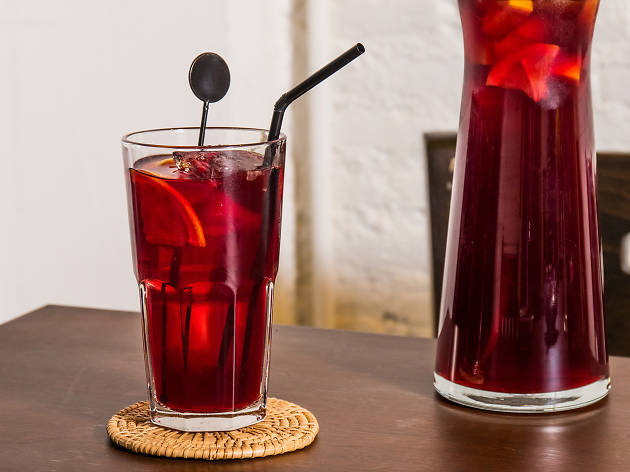 6/11
Sereechai Puttes/Time Out Bangkok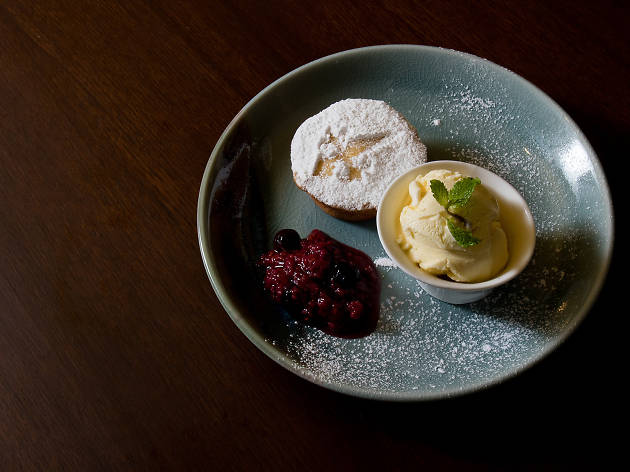 7/11
Sereechai Puttes/Time Out Bangkok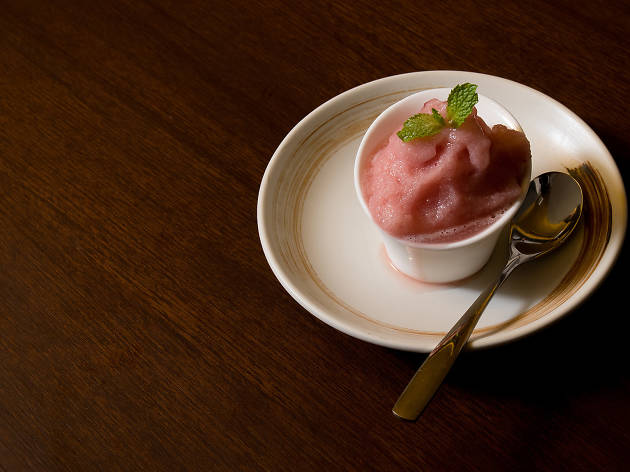 8/11
Sereechai Puttes/Time Out Bangkok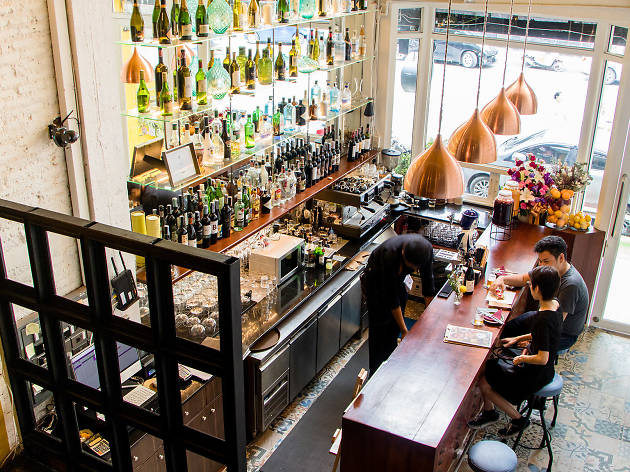 9/11
Sereechai Puttes/Time Out Bangkok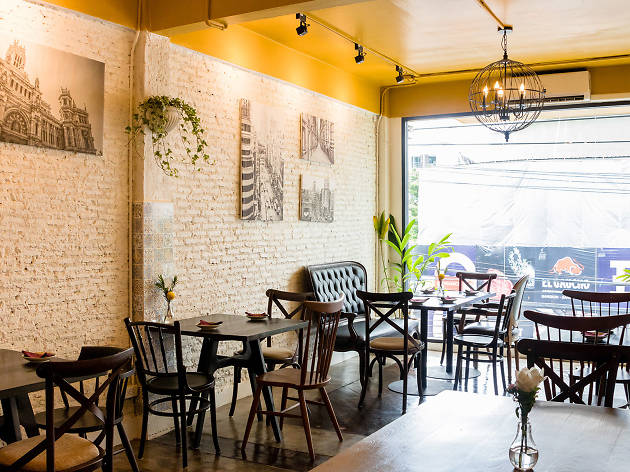 10/11
Sereechai Puttes/Time Out Bangkok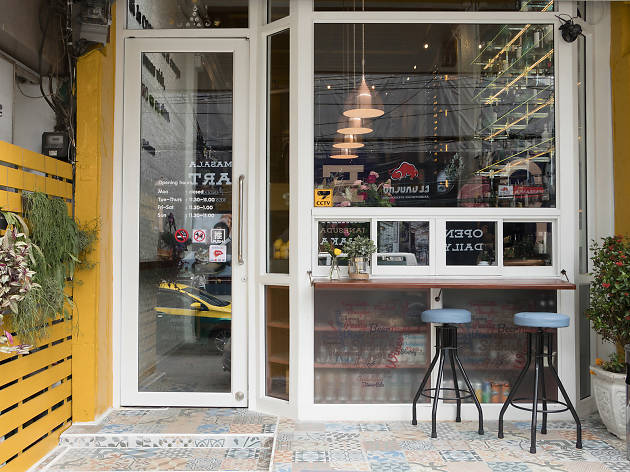 11/11
Sereechai Puttes/Time Out Bangkok
The small Spanish Spanish restaurant in Thonglor serving some of the best tapas dishes in town
While Bangkok has been seeing a fair share of new Spanish establishments, only a few actually give the feel of an authentic tapas bar. Thonglor newbie, El Tapeo, fills in the gap and pulls off some of the most legit tapas dishes, so legit that you'll almost forget you're actually dining in Bangkok and not in a cobblestoned street off a main boulevard in Madrid.
A sister restaurant of El Rinconcito de Juan in Madrid, which has a solid international following despite not succumbing to tourist-trapping methods, El Tapeo is tasked to deliver similar tapas magic but in a fancier setting. Step in and you'll find yourself in a homey yet elegant tavern-style dining space with a few tables and a compact wine and cocktail bar. Stairs lead to more seating areas that take on different themes—the second floor is dressed in yellow tiles to represent the southern coast of Andalucia while the somber earth tones of Madrid dominate the floor above.
As the name El Tapeo, which means "tapas restaurant" in Spanish, suggests, the restaurant is all about small hearty bites and simple yet satisfying dishes. The gambas al ajillo (B150) is delightful, featuring succulent shrimps sautéed in garlicky olive oil that's quite addictive—we couldn't help but mop up the last drop with bread. Grilled baby cuttlefish are garlic-flecked and offset by creamy aioli (B150), while the fried potato skins are served with cream cheese (B150). Simple-looking tortas (from B150) or open toasts (B150) come with flavorful toppings—we particularly love the option with caramelized onions and brie.
Then we come to the paella. Apart from the traditional Valencian version, which comes with chicken (B750), we recommend the paella soaked in squid ink and loaded with all kinds of seafood.
The desserts are the perfect finale. The almond cake or tarta de Santiago (the pilgrimage treat of Galicia) is a moist and fragrant treat that's paired nicely with berry compote and vanilla ice cream.
El Tapeo has a great selection of wines sourced from different parts of Spain (starts from B150 by glass), but sangria, available in red, white and sparkling wine, is always a great choice when indulging in savory Spanish fare.
Venue name:
El Tapeo
Contact:
Address:
159/10 Thonglor 7-9
Sukhumvit 55
Bangkok


Opening hours:
Sun-Thu 11:30-23:00, Fri-Sat 11:30-1:00