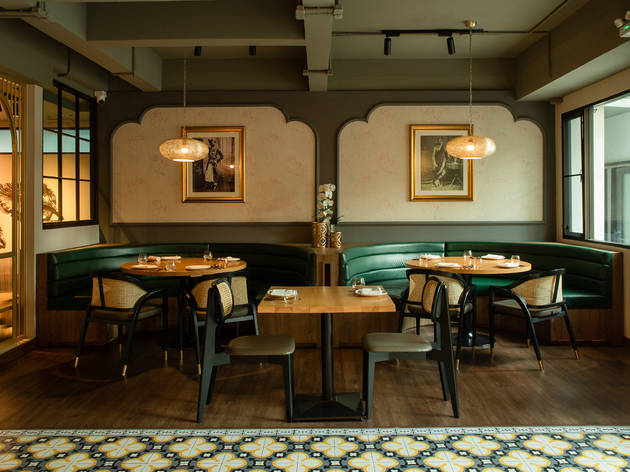 1/18
Sereechai Puttes/Time Out Bangkok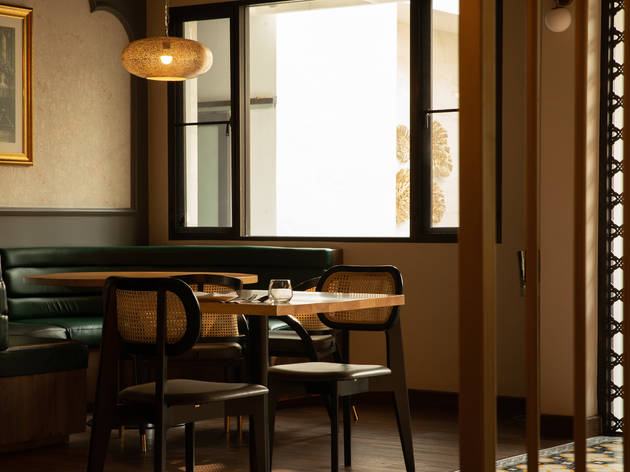 2/18
Sereechai Puttes/Time Out Bangkok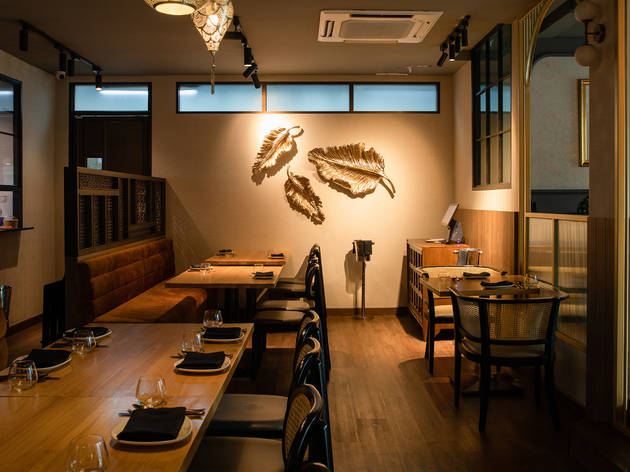 3/18
Sereechai Puttes/Time Out Bangkok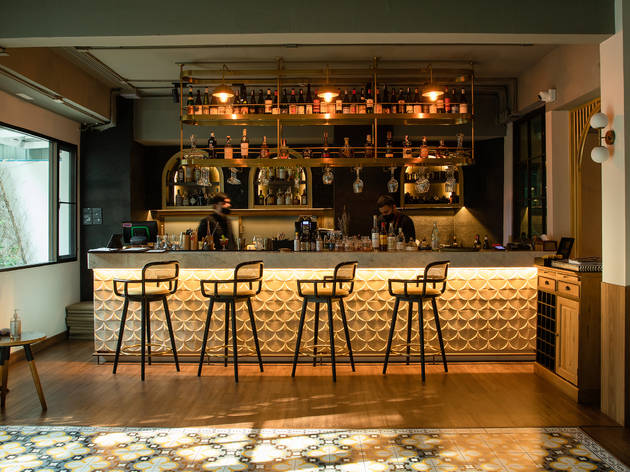 4/18
Sereechai Puttes/Time Out Bangkok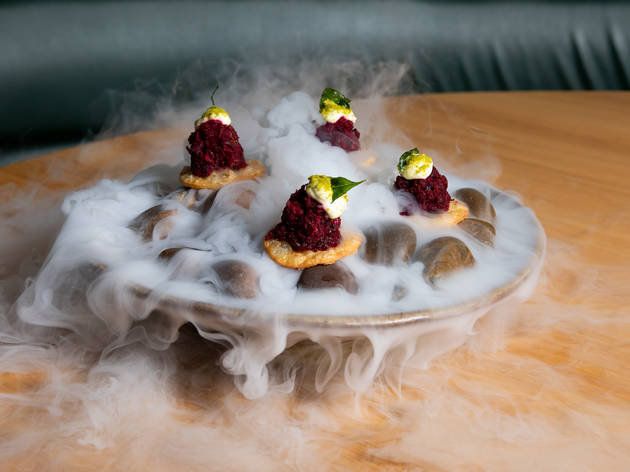 5/18
Sereechai Puttes/Time Out Bangkok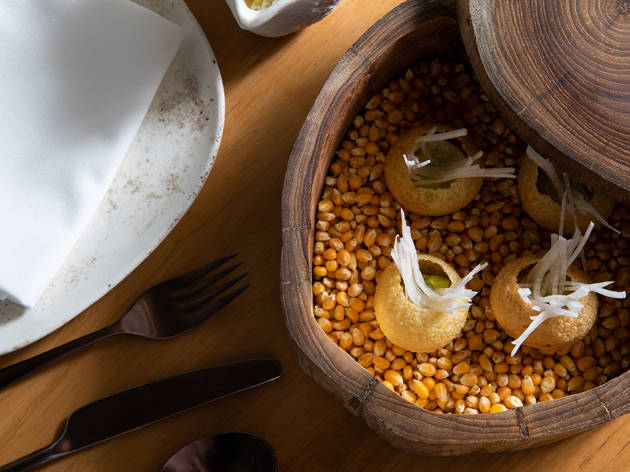 6/18
Sereechai Puttes/Time Out Bangkok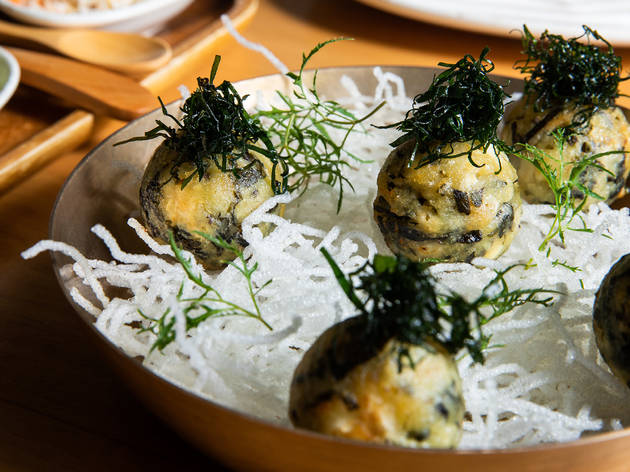 7/18
Sereechai Puttes/Time Out Bangkok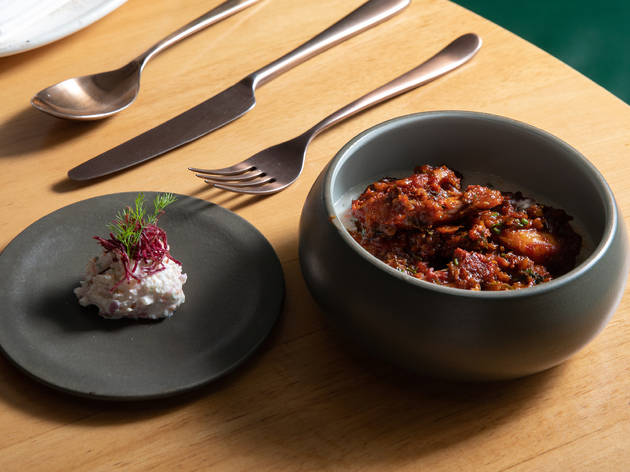 8/18
Sereechai Puttes/Time Out Bangkok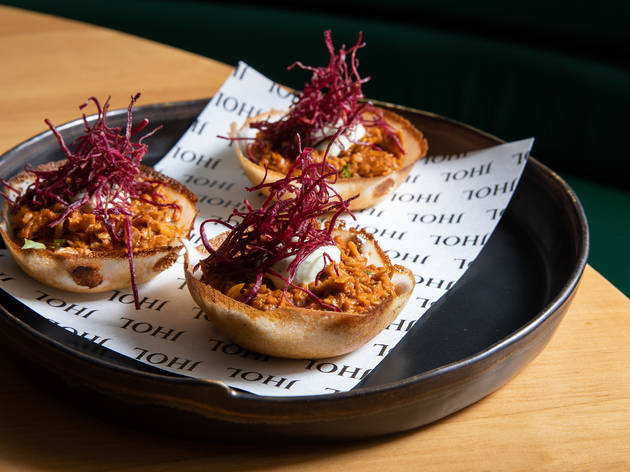 9/18
Sereechai Puttes/Time Out Bangkok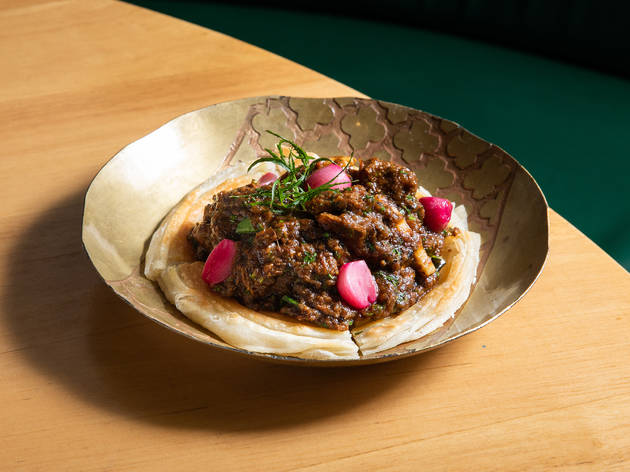 10/18
Sereechai Puttes/Time Out Bangkok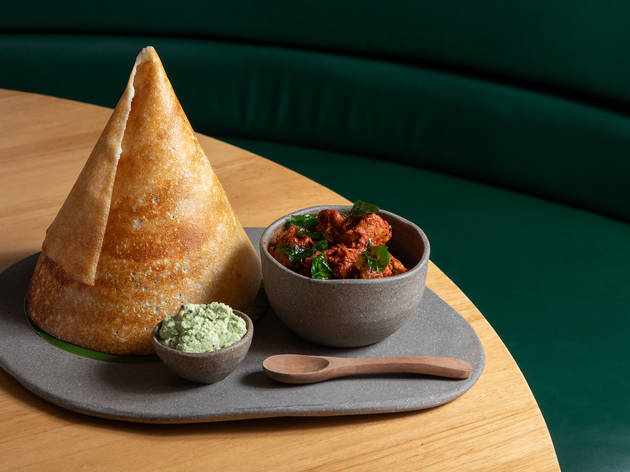 11/18
Sereechai Puttes/Time Out Bangkok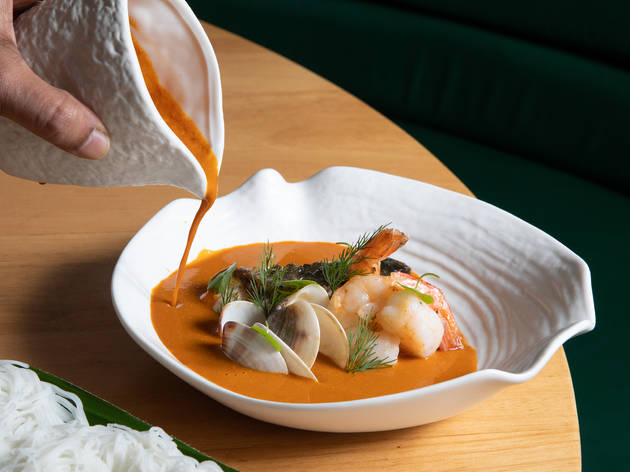 12/18
Sereechai Puttes/Time Out Bangkok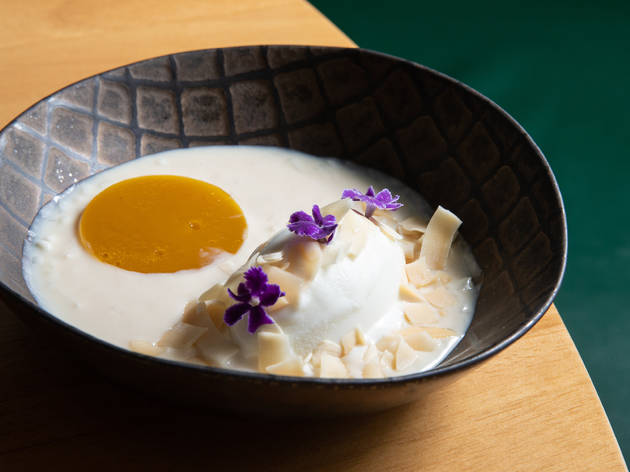 13/18
Sereechai Puttes/Time Out Bangkok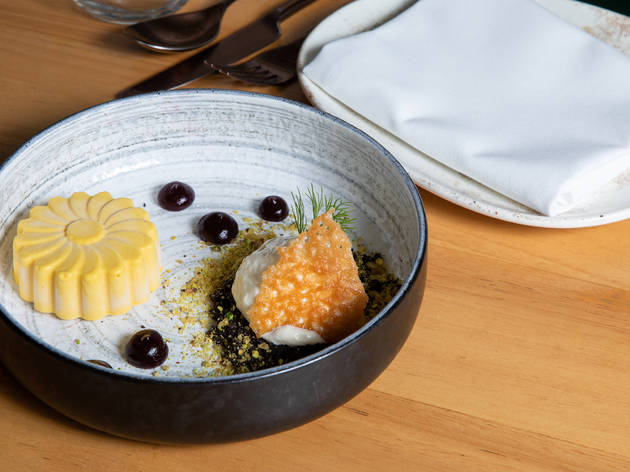 14/18
Sereechai Puttes/Time Out Bangkok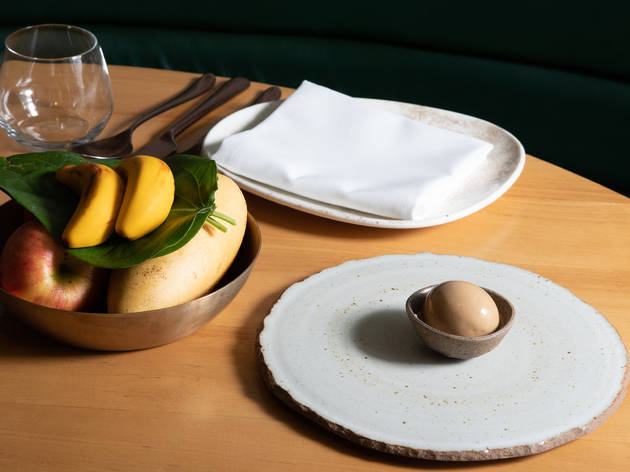 15/18
Sereechai Puttes/Time Out Bangkok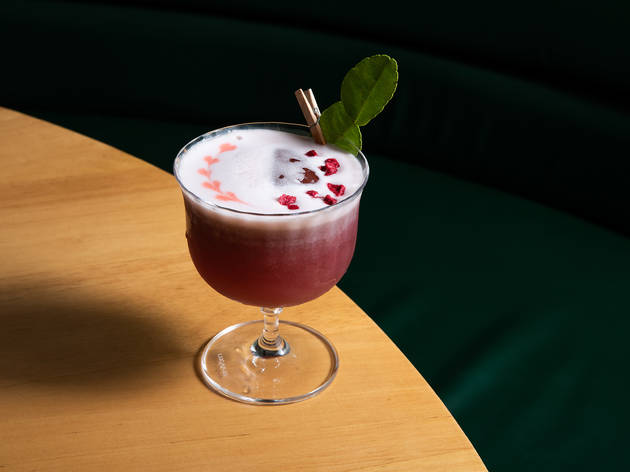 16/18
Sereechai Puttes/Time Out Bangkok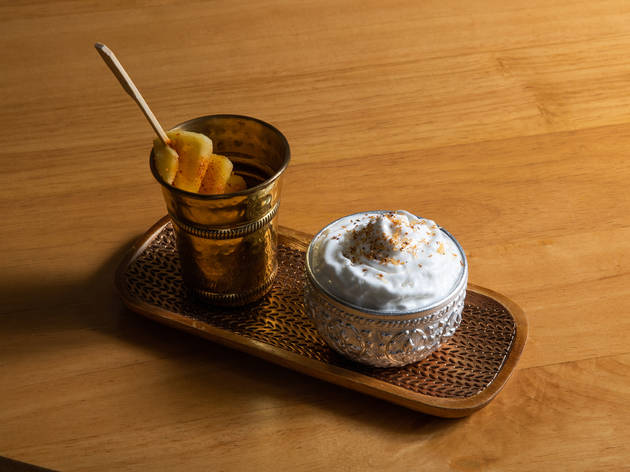 17/18
Sereechai Puttes/Time Out Bangkok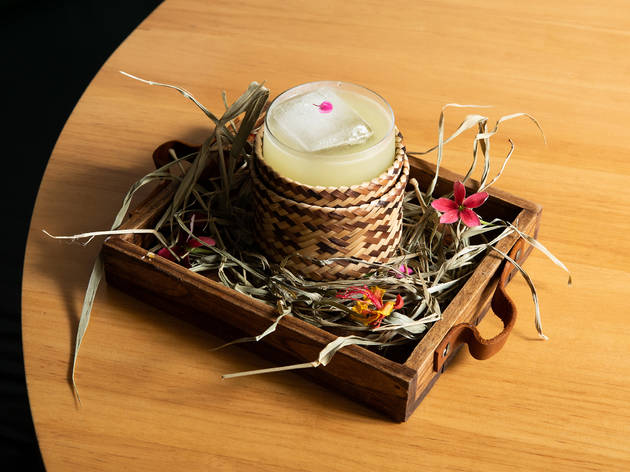 18/18
Sereechai Puttes/Time Out Bangkok
Time Out says
Globally recognized chef Hari Nayak's brainchild aims to broaden the representation of Indian cuisine in Bangkok
Die-hard fans of Indian cuisine will find much to love about JHOL, a restaurant that fulfils your craving for rich, spice-forward fare from the country's coastal region.
The renowned New York-based chef Hari Nayak played a major role in giving birth to JHOL. His packed portfolio, which includes years of experience at three-Michelin-star Daniel in the Big Apple, seven popular cookbooks and TV show appearances, combined with his background—he was born and raised in the small southern town of Udupi—guarantees an authentic food trip down to the coastal region of India, where seafood and a huge variety of hot spices clash.
Nestled in Soi Sukhumvit 18, JHOL's interiors are simple and low-key, completely contrasting with the modish-looking—but extremely tasty—food and drinks prepared by a team supervised by executive chef Suresh DC.
Each meal starts with an amuse bouche that changes every seven to ten days. On our visit, we got to try seasoned beetroot on a cracker, a strong pre-meal that gives a good idea of what to expect. Then came popular Indian snack pani puri (B290), which tickles the palate with spicy passion fruit juice.
JHOL continued to tease our taste buds with two richly flavored small dishes: Spicy Prawn Koliwada (B470) and Mini Appam (B380). The first is a curried prawn that explodes with the hotness of red chilli, while the latter is a fun taco-like appetizer that uses jackfruit instead of meat (a complete success).
Things got legitimately intense when we were served Kerala Mutton Roast (B490). The lamb is cooked in a fiery curry, and goes well with a soft and flaky flatbread called malabar paratha. Up next was Ghee Roast Chicken (B520), another spicy dish that comes with a crispy cone dosa. We were also impressed with Meen Kullambo (B620), a dish of local fresh mackerel dressed with silky-smooth Madras curry sauce.
After a series of spice-intense dishes comes a succession of super sugary Indian desserts. The mango kulfi (B260) is taken to another level with a dollop of kaffir lime-tinged cream, while Baby Banana (B290) is a fun dessert that features banana-shaped white chocolate with bittersweet kaapi (Indian filter coffee) ice cream.
JHOL's cocktail line-up is also worth a look. The resident bartenders select unlikely local ingredients to create head-turning tipples like Raabta (B330) with gin and kaffir lime, The Naga (B330) with pickle juice and larb-seasoned pineapple, and Aabung (B336) with roasted peanuts and raw green mango.
Despite a rough start due to the pandemic, JHOL has proven to be one of the best Indian places in Bangkok. In addition to the highly enjoyable fare, the service provided by a team of chefs, bartenders and wait crew led by manager Anirban Nandi altogether makes a meal at JHOL a very impressive experience.
Details
Address:
7/2
Soi Sukhumvit 18
Khlong Toei, Khlong Toei
Bangkok
10110

Contact:
Opening hours:
12:00-15:00 & 18:30-22:30