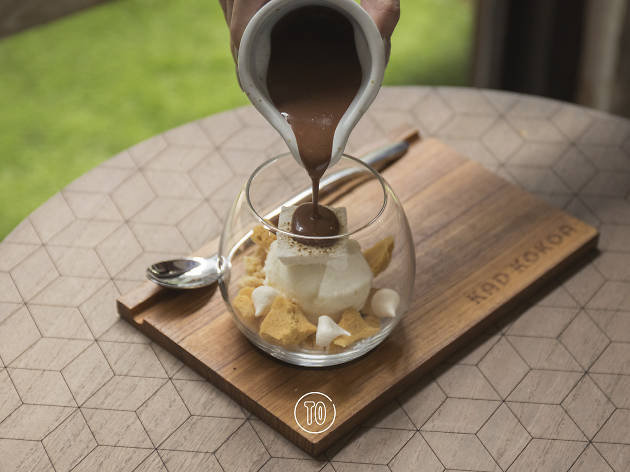 1/7
Sereechai Puttes/Time Out Bangkok
2/7
Sereechai Puttes/Time Out Bangkok
3/7
Sereechai Puttes/Time Out Bangkok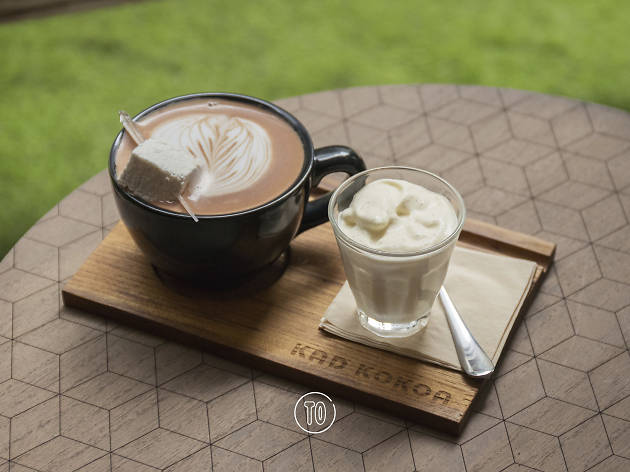 4/7
Sereechai Puttes/Time Out Bangkok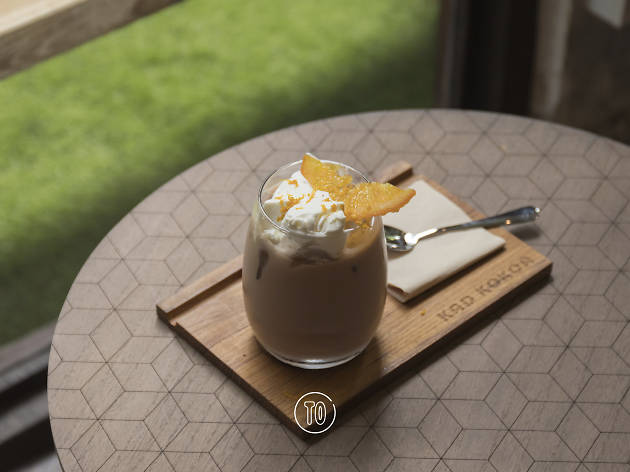 5/7
Sereechai Puttes/Time Out Bangkok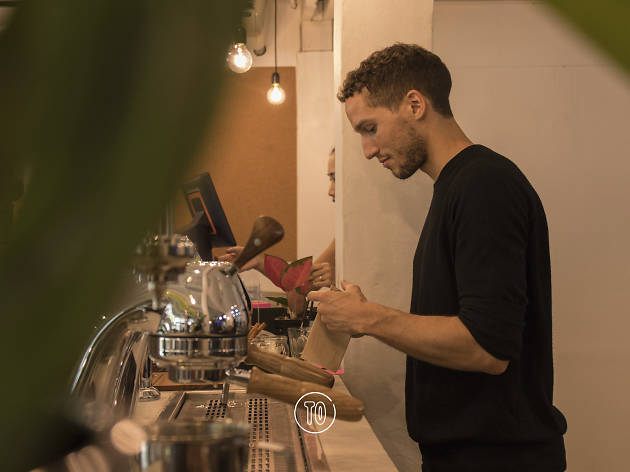 6/7
Sereechai Puttes/Time Out Bangkok
7/7
Sereechai Puttes/Time Out Bangkok
Time Out says
Bangkok's first Thai chocolate café
Kad Kokoa, one of Thailand's very first chocolate makers, has opened an eponymous chocolate café that puts the spotlight on bean-to-bar chocolates and indulgent drinks whipped up using locally grown cacao beans.
Kad Kakao started when the husband-and-wife team of Paniti and Nuttaya Junhasavasdikul found a piece of land with a few cacao trees during an expedition to northern Thailand and decided to purchase it. This soon became a full-on cacao farm, supplying cacao beans for the duo's chocolate production.
A teal-colored house in narrow Soi Narathiwas Ratchanakarin 17, built from wood taken from this cacao plantation, houses a small factory/kitchen where the Kad Kakao team makes chocolate bars from scratch. The front part of the house holds a shop that sells the single-origin chocolates made using beans from four provinces: Chiang Mai, Chanthaburi, Prachap Kirikhan and Chumpon. There are also limited-selection items infused with ingredients such as Shiraz, Chardonnay and other liquors. (They're generous with free samples.)
The main building houses the café where Kad Kokoa has teamed up with Bluekoff, Thailand's leading coffee bean producer, to churn out wonderfully crafted chocolate and coffee drinks. Menu stand-outs include drinks made from 70-percent Chantaburi chocolate, such as the creamy and indulgent Vanilla Mousse, and Orange Blossom, a fruity drink that mixes the chocolate with sweet orange blossom water. These chocolate drinks pair nicely with desserts that also incorporate locally made chocolate, such as the chocolate croissant (B95) and meringue ice cream topped with chocolate sauce (B160).
Kad Kokoa is still on soft opening but it has already made an impression, introducing us to the infinite possibilities of Thai chocolate. We can't wait to see what else the café comes up with once it officially opens soon.
Details
Users say