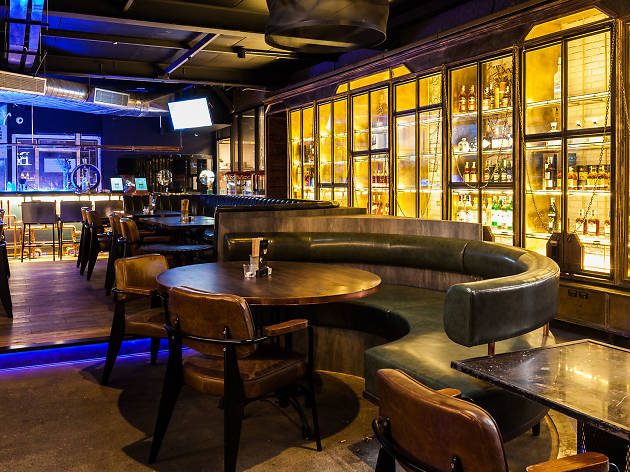 1/9
Sereechai Puttes/Time Out Bangkok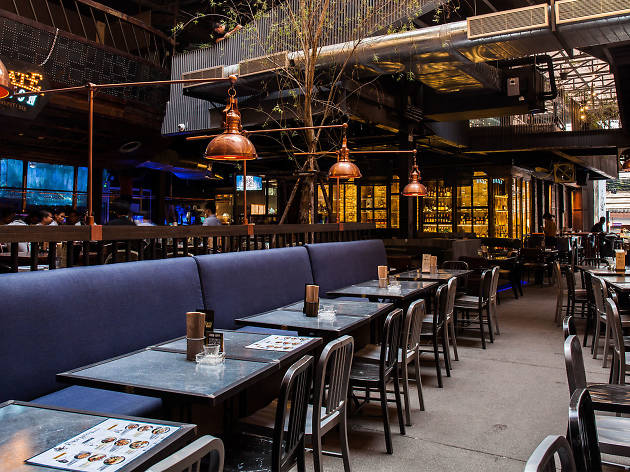 2/9
Sereechai Puttes/Time Out Bangkok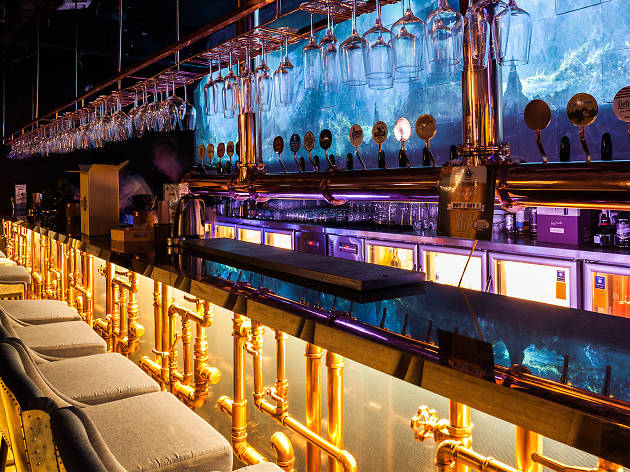 3/9
Sereechai Puttes/Time Out Bangkok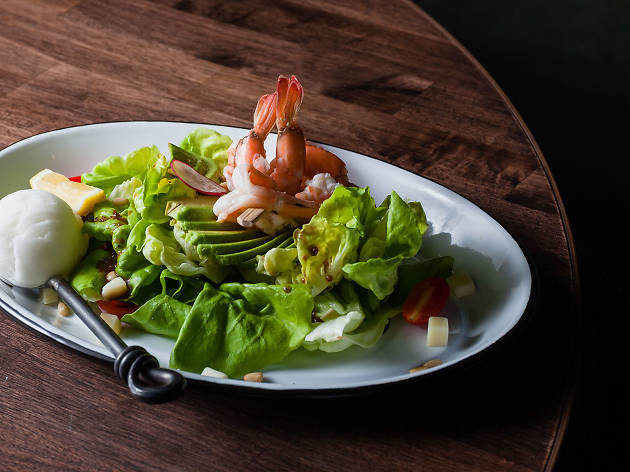 4/9
Sereechai Puttes/Time Out Bangkok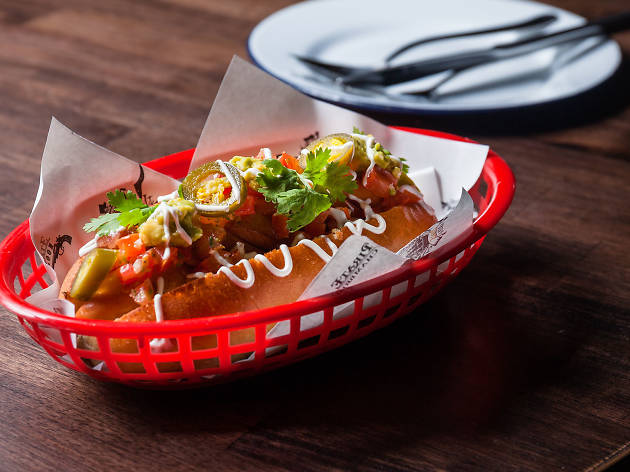 5/9
Sereechai Puttes/Time Out Bangkok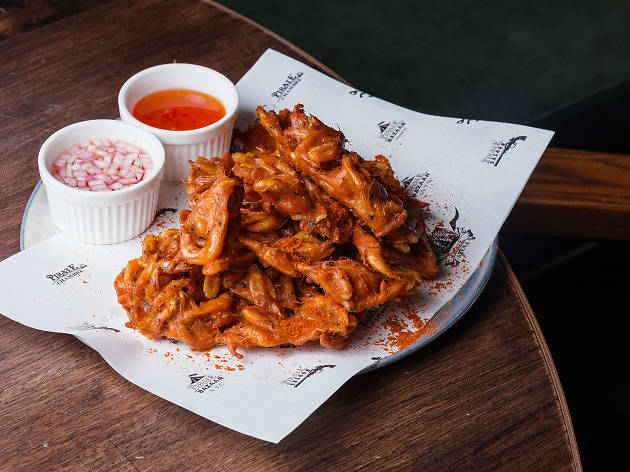 6/9
Sereechai Puttes/Time Out Bangkok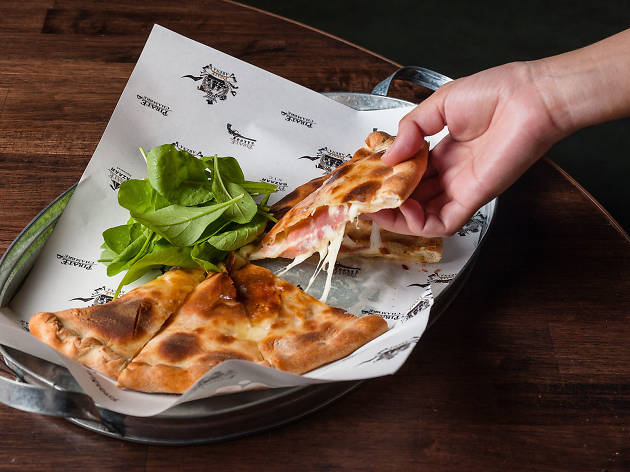 7/9
Sereechai Puttes/Time Out Bangkok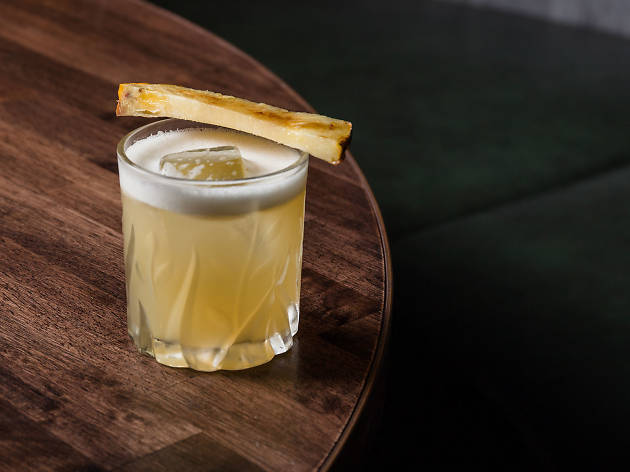 8/9
Sereechai Puttes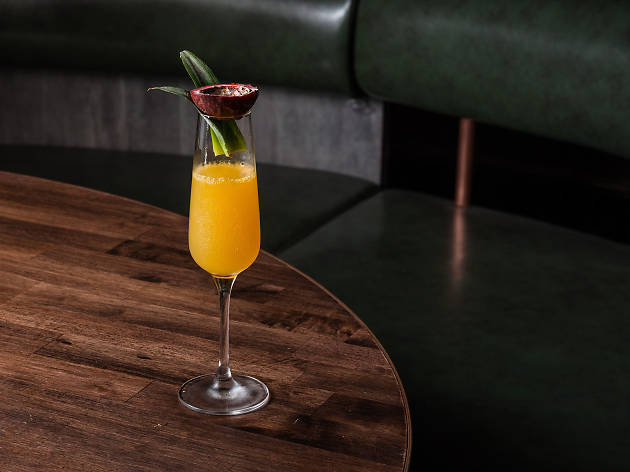 9/9
Sereechai Puttes
The first floor of the complex formerly known as Seenspace comes back to life as a pirate-themed eatery serving comfort fare and fruity cocktails
Before there was The Commons and 72 Courtyard, there was Seenspace. Now, the people behind quirky restaurant, Pirate Chambre, is hoping to bring the spotlight back to the Thonglor Soi 13 community mall by reincarnating it as Pirate Arena, a venue consisting of different (and exotic) themed restaurants. First to open is Pirate Saloon, an offshoot of the Chidlom eatery that specializes in simple comfort fare and sweetened cocktails.
Occupying the whole first floor of the complex, Pirate Saloon vaguely resemble a ship's cabin, decked out as it is in wood and bronze elements. The long bar (said to be the country's longest, seating up to 28 punters) is set against a massive painting that depicts an underwater scene. Right beside are vintage-looking cabinets that store prized whiskeys and other spirits. One corner of the restaurant is dedicated to a stage where local artists take turns performing pop-rock songs.
If you're accustomed to Pirate Chambre's fusion take on Western and Thai fare, expect to find a similar approach at Pirate Saloon, although the latter takes more inspirations from around the globe. American-style Mexican fare shines in the form of Tex-Mex hotdogs stuffed with chili sausage, guacamole and tomato salsa (B160), and a prawn and avocado salad that's given a bit of zest with a lemon sorbet (B260). Gambas al ajillo, prepared to please the Thai palate with strong garlic and peppery hints, are served on baguettes. Looking for something to pair with beer? Go for the Fallabella Rustica pizza, topped with mozzarella and mouth-watering truffle oil (B390).
The venue is perfect for sipping highball drinks like whiskey and soda, but Pirate Saloon also has smooth, sugary cocktails with names alluding to the pirate theme. The gin-based Enchanted Melody combines the sweet and sour flavors of passionfruit, mango and popcorn syrup (B380), while Burning Sail blends Tres Magueyes tequila with fresh jalapeños, pineapple juice and egg white (B380).
Though Pirate Saloon isn't the kind of place you'd come for serious eats, its spacious lively vibe is more than enough to make it a cool hangout on weekends. The second floor will be unveiled later on in the year as a high-end wine bar called Pirate Bazaar, while the third floor will see the return of famous nightlife destination, Fallabella.
Venue name:
Pirate Saloon
Contact:
Address:
1st floor
Pirate Arena
Thonglor Soi 13
Sukhumvit 55
Bangkok


Opening hours:
Open daily 18:00-2:00