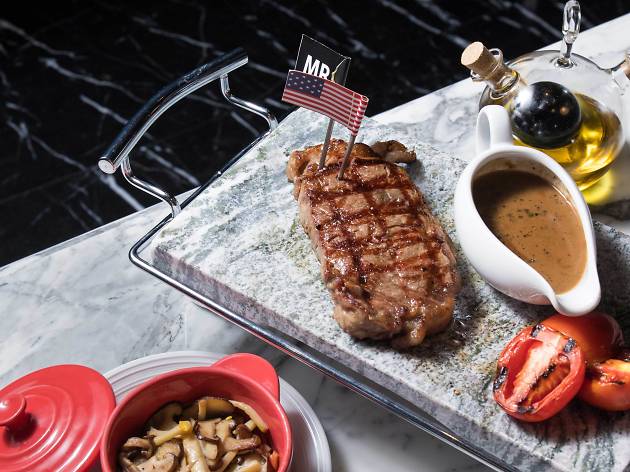 1/6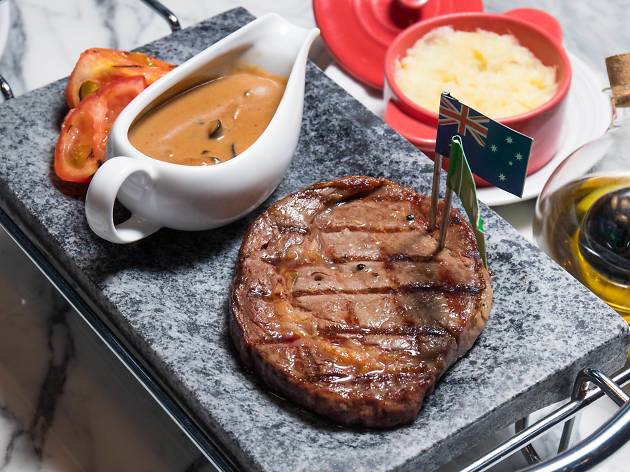 2/6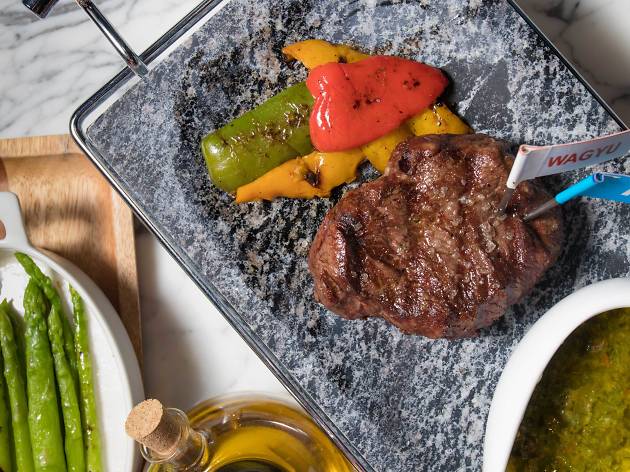 3/6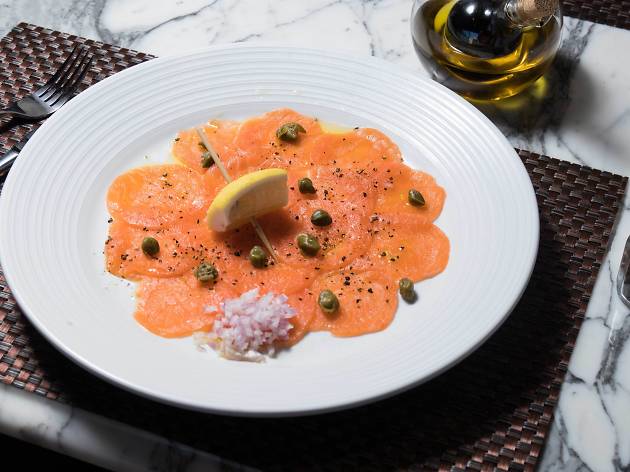 4/6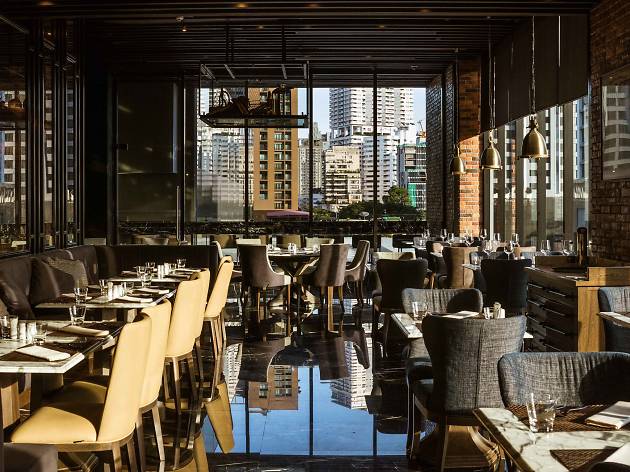 5/6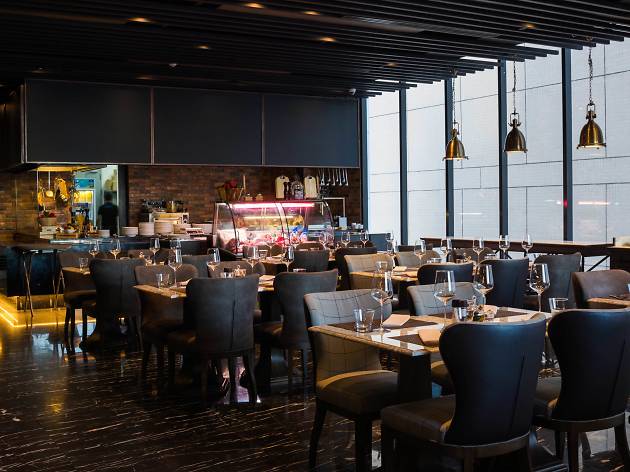 6/6
Time Out says
A new premium steakhouse sits right behind your favorite luxury mall.
Some of you may have noticed the construction that took place right behind the Emporium mall up until a few months ago. It's actually a five-star hotel called Compass Skyview and it has just opened to the public. We would gladly recommend the hotel to our visiting friends, but we're more excited about its steakhouse, Prime+. The restaurant has been open for a while and you may have heard of its reasonably priced Sunday lunch buffet. But you should also check out Prime+'s dinnertime delights and first-rate grilled goodies.
Nestled on the seventh floor of the stylish hotel, the restaurant merges the industrial-chic interiors of a modern eatery with a posh hotel restaurant feel—faux brick walls are combined with glossy dark marble surfaces. The space is divided into two distinctive parts—an intimate area by the glass window offers a decent view of Sukhumvit at sundown while the seats by the lively open kitchen is ideal for watching Prime+'s chefs in action.
As the name suggests, the restaurant specializes in premium beef cuts. On top of light bites like olive oil-drizzled carpaccio dishes (options include beef, B425; salmon, B375; and tuna, B395), meat-heavy mains are set to please carnivores with a selection of beef mainly from USA and Australia, from a 250-gram rib eye Angus (B1,350) to a 500-gram wagyu fillet (B4,500). We love the marbled texture and juicy flavor of the sirloin (starting from B1,350). However, the rare wagyu fillet (starting from B2,450), though seasoned perfectly, sadly came out a little too chewy.
Every steak order, regardless of the price, is served without sides or sauce. To add more flavor to your dish, you would need to fork out extra moolah for condiments (starting from B100).
Details
Users say