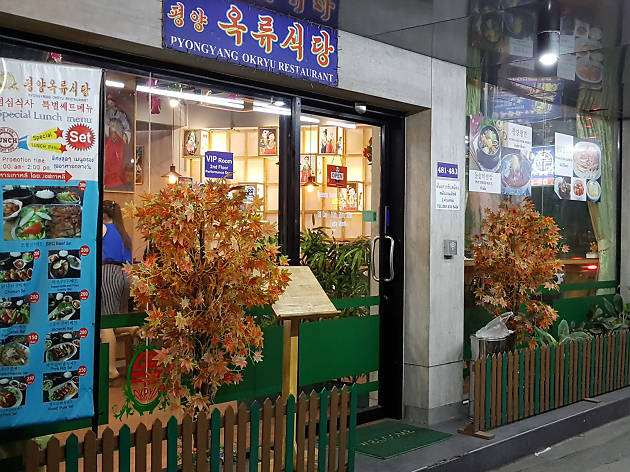 1/5
Pyongyang Okryu, Soi Sukhumvit 25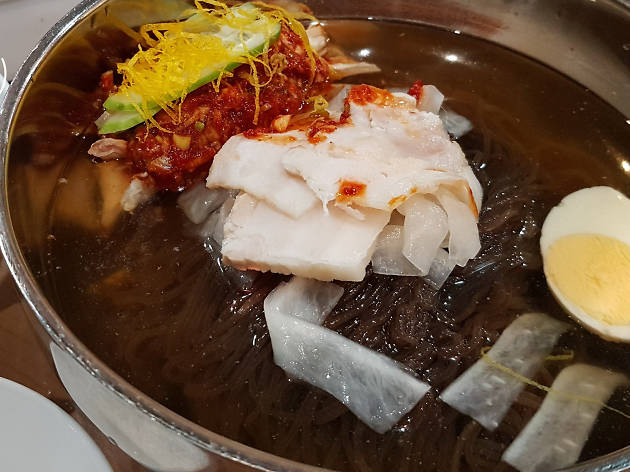 2/5
หมี่เย็น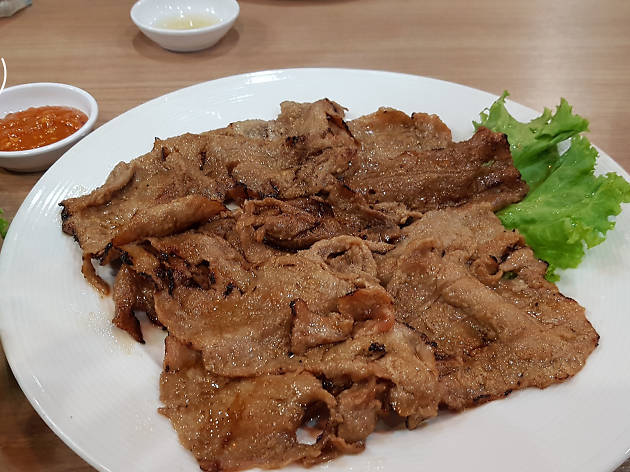 3/5
เนื้อย่าง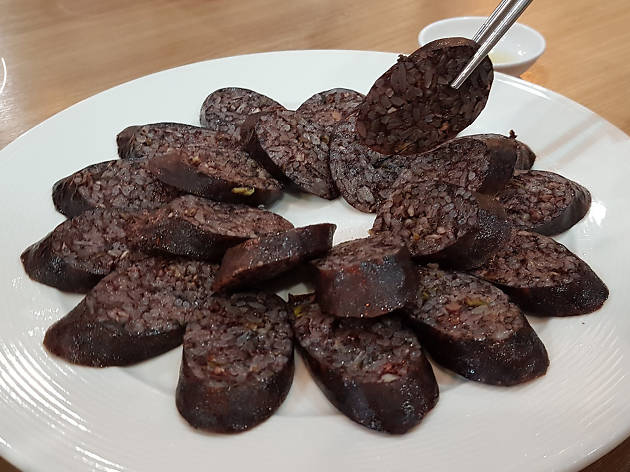 4/5
ไส้กรอกเลือด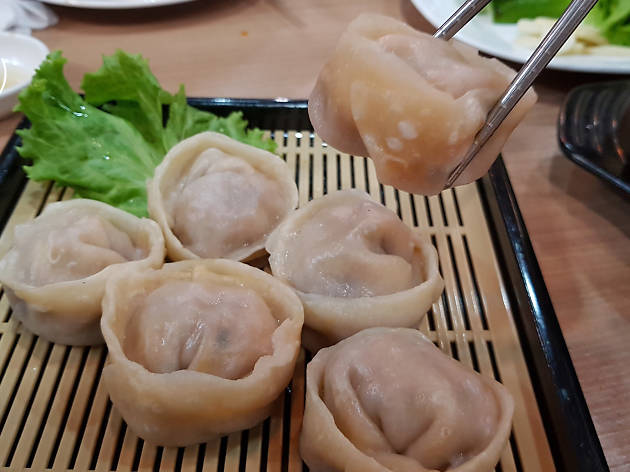 5/5
ขนมจีบกิมจิ
Time Out says
Signs declaring "No photos and videos" are posted all over Pyongyang Okryu, from the front entrance to every pillar and every wall—stepping into this restaurant really does feel like you're trying to get food in one of the most secretive countries in the world. Pyongyang Okryu is one of the very few North Korean restaurants in Bangkok, part of a chain said to be backed by the North Korean government.
But like North Korea itself these days, Pyongyang Okryu is no longer trying to hide itself nor is it averse to arousing curiosity. Situated right on Sukhumvit, the eatery, from the outside, resembles a diner, its huge windows framed by outdated lighting. Slip through the automated sliding door and find yourself in a nondescript dining room. A counter bar is set by one of the windows, a row of tables with BBQ stoves is pushed up against the wall, and six to seven dining tables are scattered across the room.
Food-wise, the menu doesn't differ much from the offerings at the typical South Korean restaurants you have in Bangkok. You may want to try the blood sausage, North Korea's version of black pudding made with rice, pork blood and herbs; the cold noodle soup topped with spicy sauce; and the ready-grilled beef, which is surprisingly awesome. Despite the signs, we did manage to snap a few photos of the food.
During our visit, we were able to catch the nightly show at the restaurant. Every evening at 8pm, the (unbelievably) beautiful servers turn into entertainers, dancing and singing—according to the Koreans sitting next to us—about the beauty of North Korea's landscape. They even invited some South Korean diners to warble along in a song about—to our surprise—reconciliation and reunification. Eating at this restaurant won't change your life, but it does offer probably one of the most memorable dining experiences in Bangkok.
Details
Users say