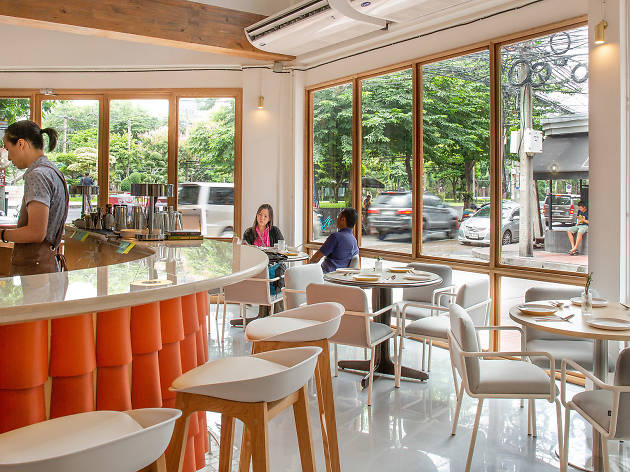 1/9
Sereechai Puttes/Time Out Bangkok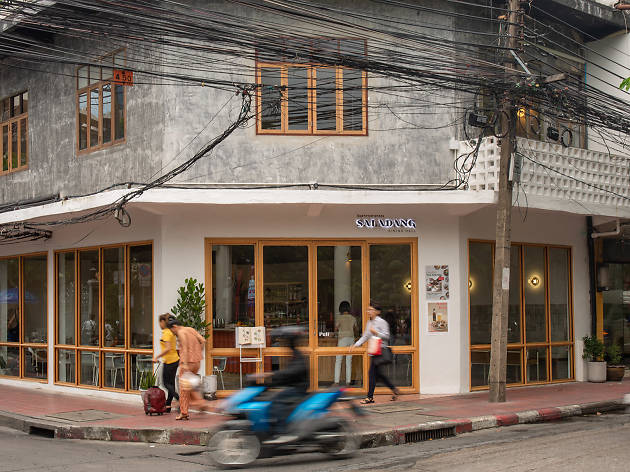 2/9
Sereechai Puttes/Time Out Bangkok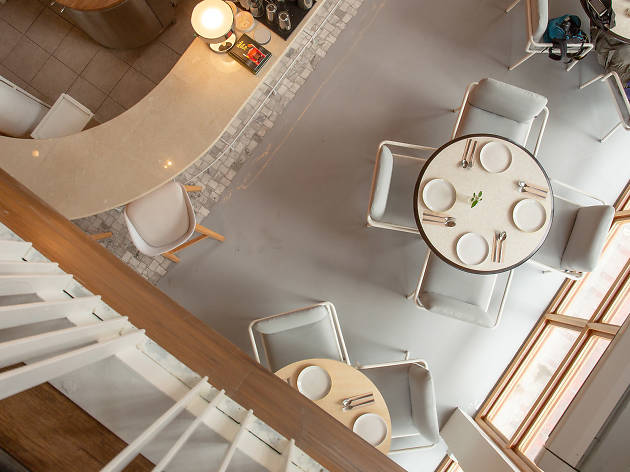 3/9
Sereechai Puttes/Time Out Bangkok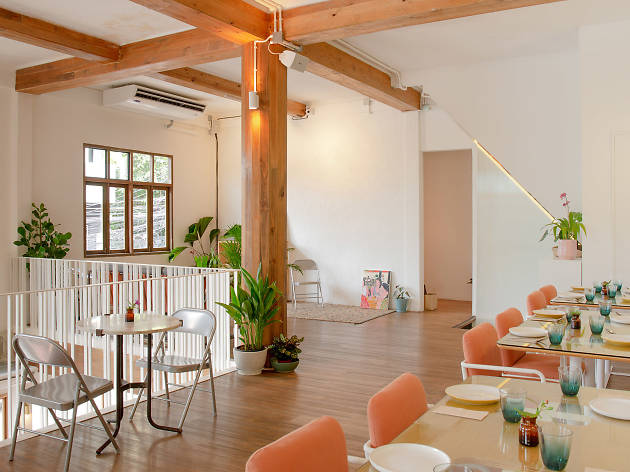 4/9
Sereechai Puttes/Time Out Bangkok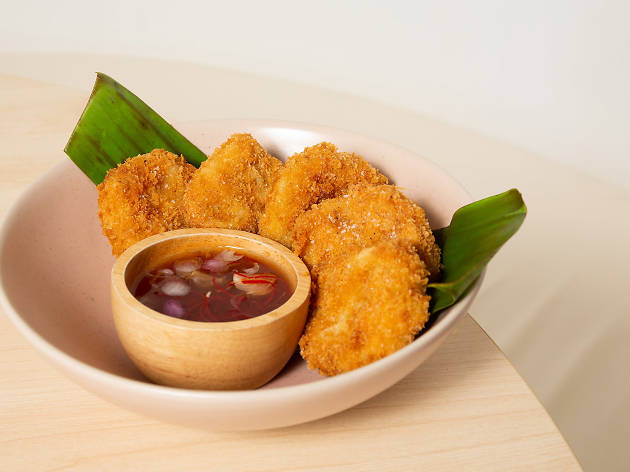 5/9
Sereechai Puttes/Time Out Bangkok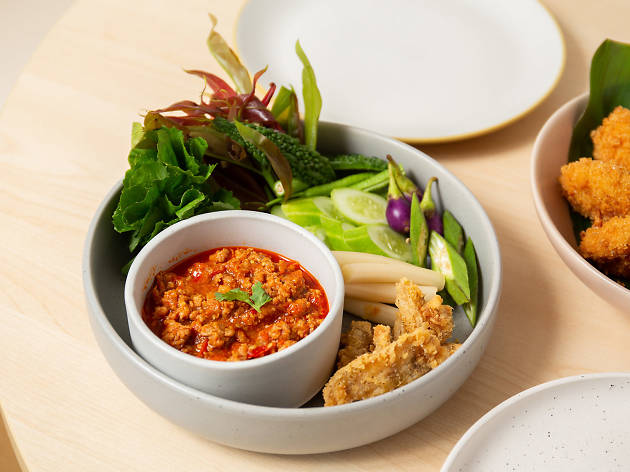 6/9
Sereechai Puttes/Time Out Bangkok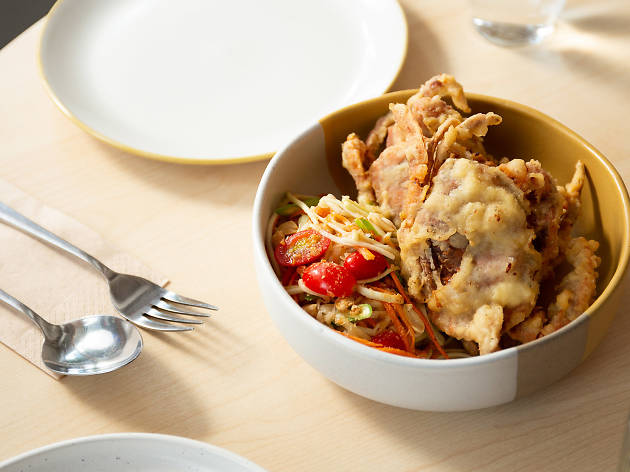 7/9
Sereechai Puttes/Time Out Bangkok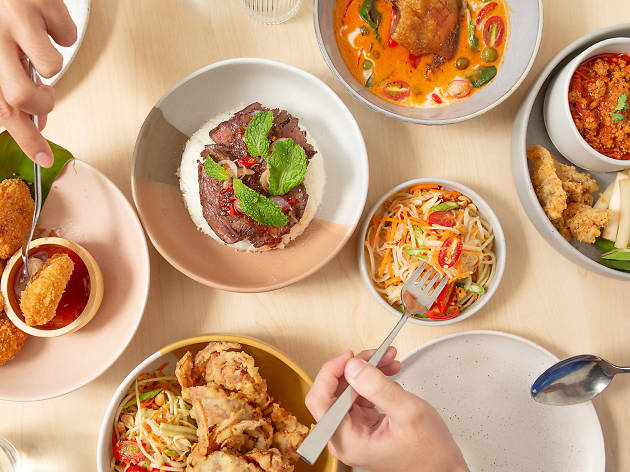 8/9
Sereechai Puttes/Time Out Bangkok
9/9
Sereechai Puttes/Time Out Bangkok
Time Out says
Flavorful Thai fare meets Kinfolk-style minimalism at this new neighborhood Thai restaurant
The people responsible for installing lively eateries and bars (Bitterman, Meatchop and Happy Endings) along the tree-lined Soi Salandaeng 1 goes back to the basics with Thai fare at their latest opening. Saladang Dining Hall serves simple, family-style local dishes in a bright and friendly space that's also dubbed as a casual cocktail bar.
"We don't think Thai restaurants should always be associated with traditional decoration [old wood, golden elements, Buddhism-inspired statues]," explains Chapat Tiwutanond, the co-owner behind the interiors of the restaurant, who opted to go trendy with a mix of white walls, wooden beams and neutral-toned furniture. Orange terracotta pots decorate the foot of the bar, the only show of color in the otherwise minimalist dining room. Natural light floods into the high-ceilinged establishment during the day.
"The food here is whipped up in the same way my mother's family in Korat makes it," reveals Sinsiri Tiwutanond, the co-owner and Chapat's sister.
But the dishes also take into account contemporary touches from Bitterman executive chef Enzo de la Cruz, as well as the input of Chef Calvin Fong, who is credited for adding more pan-Asian elements to the food and the cocktail program. "We also restrict the use of MSG in our food," Sinsiri adds.
The dishes are mildly flavored and made with high-quality ingredients, elevating the fare from those found at typical roadside restaurants. The sour mango salad (B250) is slightly spicy, and served with fried soft shell crab that's not too oily and comes with its meat still juicy. The tord mun goong (fried shrimp cake, B150) is tender and flaky, benefiting from a perfect balance of pork fat and shrimp meat, while the red duck curry (B220) goes a bit ambitious by incorporating a generous serving of fried confit duck leg.The tomato-based nam prik ong (B170) is also worth a try—the tangy and sweet relish has ground pork for texture, and is served alongside vegetables and fried pig's ears.
Saladang Dining Hall makes use of Australia-imported beef (steakhouse Meatchop is a brother restaurant, after all) for dishes like a very tender and juicy suer rong hai or grilled beef flank steak with tamarind sauce. The dish can be enjoyed as a special lunch set for B250 with rice and som tum. The desserts are also worth trying. We especially liked the Thai tea panna cotta (B120), which comes with not-too-sweet condensed milk foam.
Get the complete Saladang Dining Hall experience by pairing your meal with some of their cocktails. They're really good and are priced below B300, which is pretty unusual in Bangkok these days. The bar team plays with Thai flavors to come up with a series of tipples like Ruby Magic (B260), a creamy bourbon-based tipple with a hint of roselle and Campari, and the rum-kissed Monsoon Cup (B260), which gets is milky texture from coconut liqueur. Mocktail alternatives are also available.
Details
Users say