Vegetarian dishes you need to try right now in Bangkok
Turn your boring Jay days into hay-days with these yummy-looking vegetarian dishes from top Bangkok restaurants. They look so appetizing that even non-jay peeps will want to try.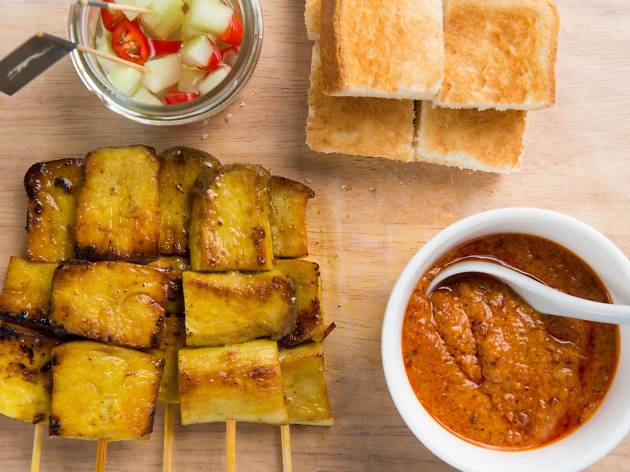 Tasty vegetarian dishes you need to try now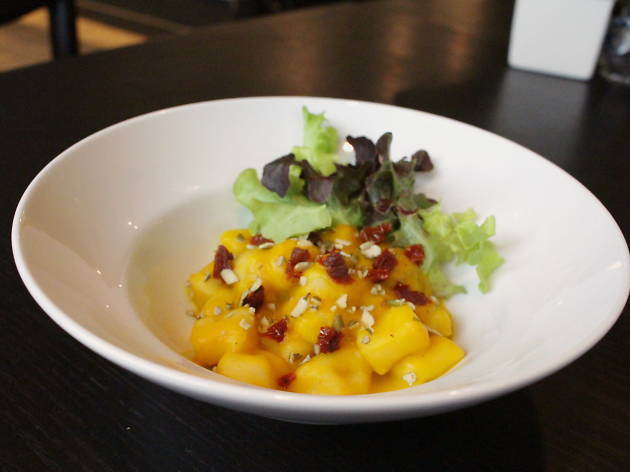 Homemade potato gnocchi at Ciao Pizza
This new-kid-on-the-block pizzaria in Silom Soi 3 goes festive with in-house made potato gnocchi served with pumpkin purée sauce, topped with sun-dried tomatoes. Served only until 10 October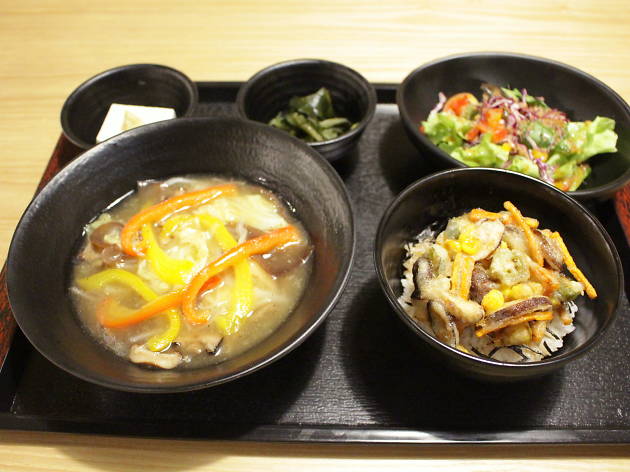 Jay set menu at Kuku Ramen
The brand new Silom Kuku Ramen prepares the veggie broth especially for this year vegetarian festival. The Jay set menu comes with a big bowl of delicious vegetable ramen, rice bowl topped with vegetable tempura, cold tofu and Japanese salad.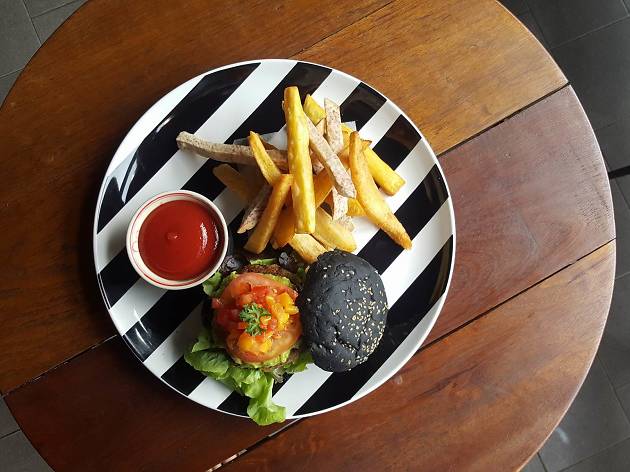 Charcoal Burger at Broccoli Revolution
This popular vegetarian eatery is famous for its signature charcoal burger. Its patty is made with quinoa and broccoli, sweetened up by mango salsa and dill.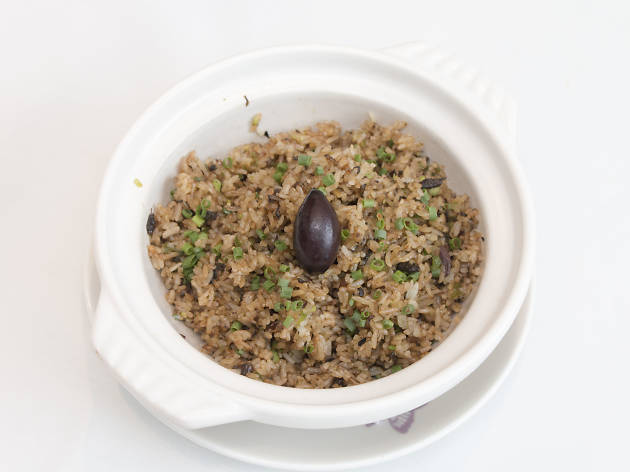 Baked rice with olive in casserole at Man Fu Yuan
This casual eatery specializing in Cantonese comfort food goes vegetarian with the special Jay menu until the end of October. From the extensive veggie menu, try the delicious baked cooked with olive, served in a casserole.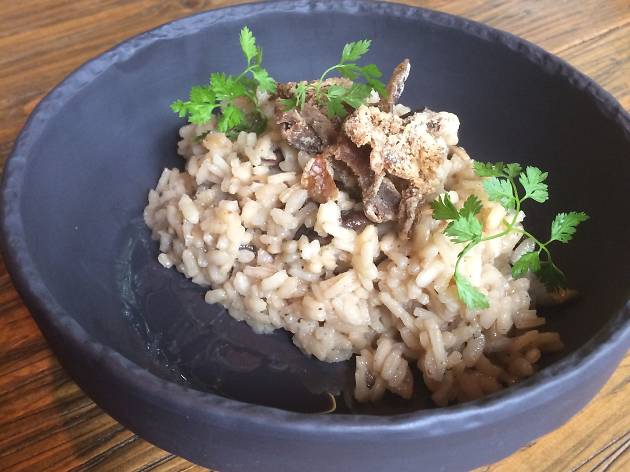 Pick from their extensive menu that features vegetarian dishes cooked with organic ingredients. Worth a try is mushroom risotto that mixes chopped Shiitake and truffle in perfectly cooked rice. Simply amazing.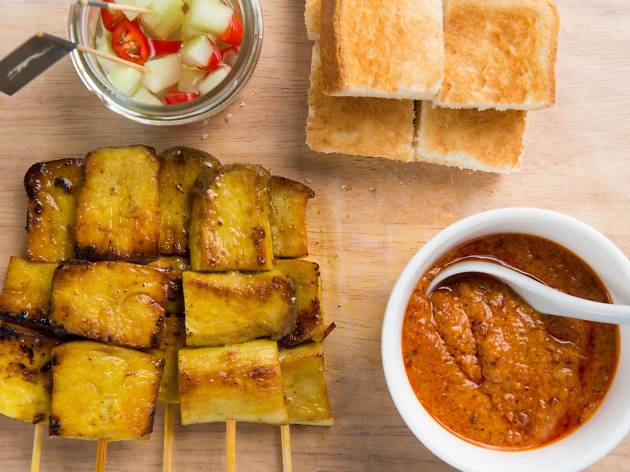 Eringii Mushroom Satay at Greyhound
Greyhound always goes trendy and creative with festive menu and the veggie festival is no exception. Here, eringii mushroom replaces moo-satay, grilled and served with delicious Jay-friendly nutty sauce, crispy toast and ar-jard.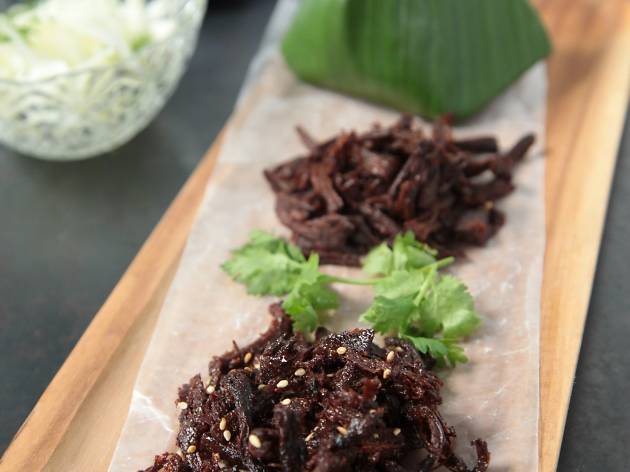 Thai-style faux beef jerky at Another Hound
Here's a dish that will curb your meat craving for the meat-free two weeks. At Another Hound, mushroom stems are made to replicate beef jerky, served with sticky rice and fennel salad.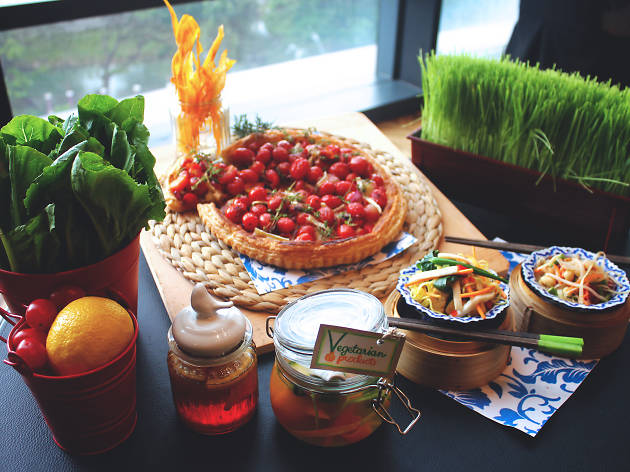 All you can eat Jay buffet at Red Oven
Red Oven at SO Sofitel throws an all you can eat buffet party for the vegetarian festival, featuring delicious selections like caramelized cherry tomato and brie cheese tart, feta cheese tortellini, Chinese bamboo soup with goji berry, and many more tasty delicacies.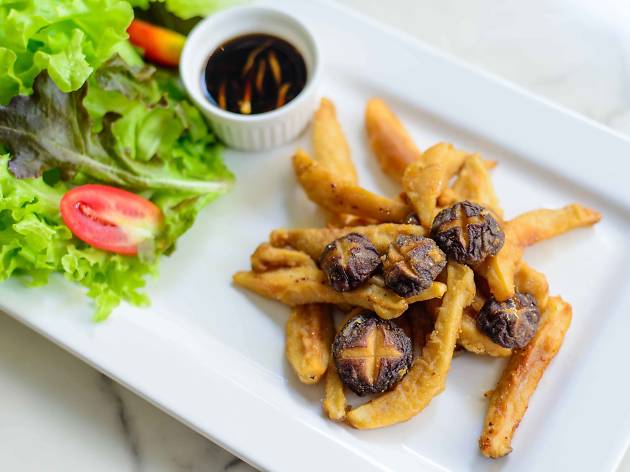 Panuvat Eurchananon[Forzanu]
Deep fried crispy shiitake and eringii mushroom at Well Café
This cafe in Well Hotel offers a great selection for the vegetarians for Jay festival. Their deep fried crispy mushrooms served with soy sauce is a must-try.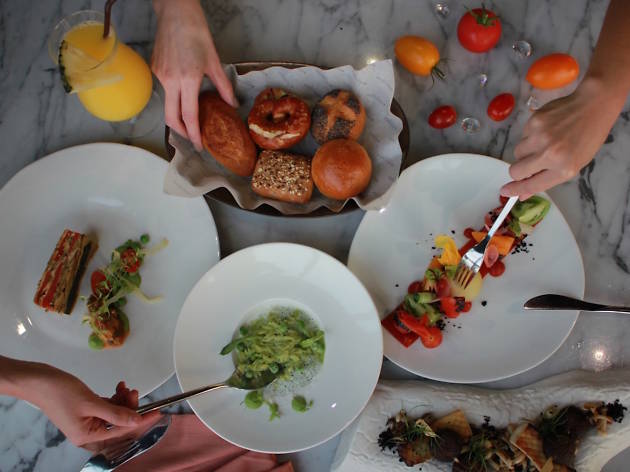 Vegetarian course menu at Park Society
Go fine dining for this vegetarian festival with the five-course menu, featuring dishes like heirloom tomato salad, Mushroom Garden, Green risotto, SO lasagna and coconut pannacotta.
More to explore