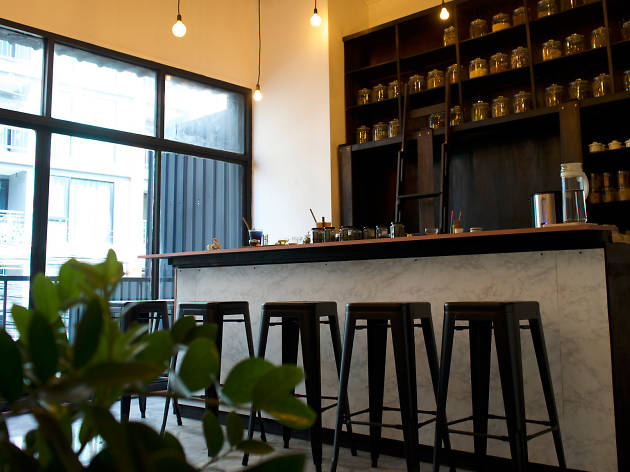 1/8
Nartee Lertnaikiat/Time Out Bangkok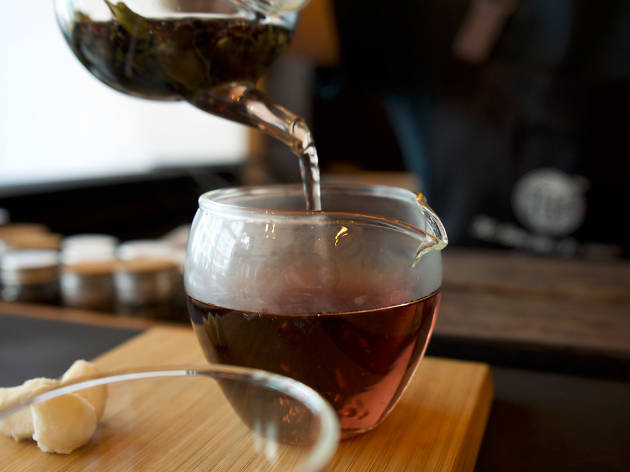 2/8
Nartee Lertnaikiat/Time Out Bangkok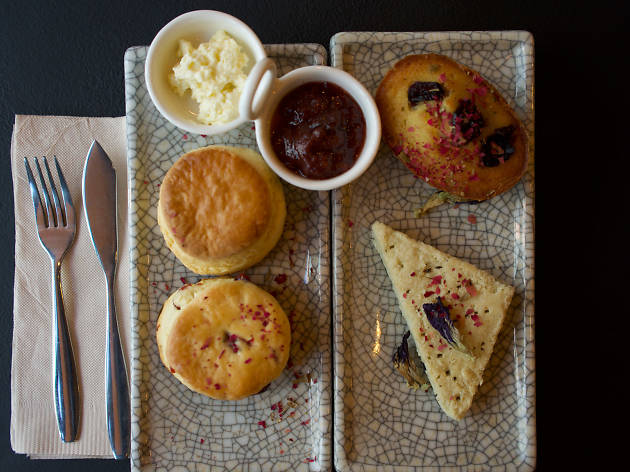 3/8
Nartee Lertnaikiat/Time Out Bangkok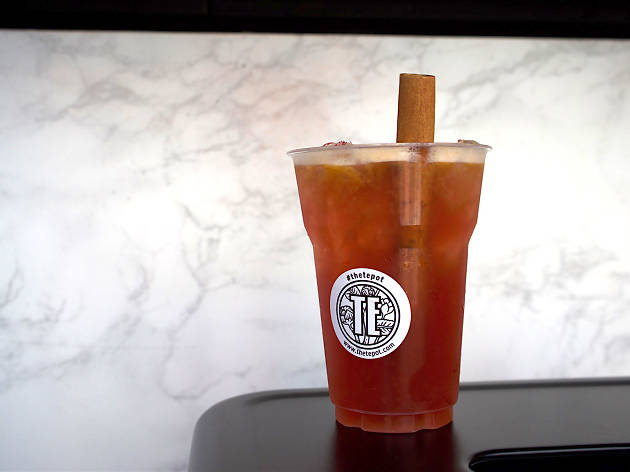 4/8
Nartee Lertnaikiat/Time Out Bangkok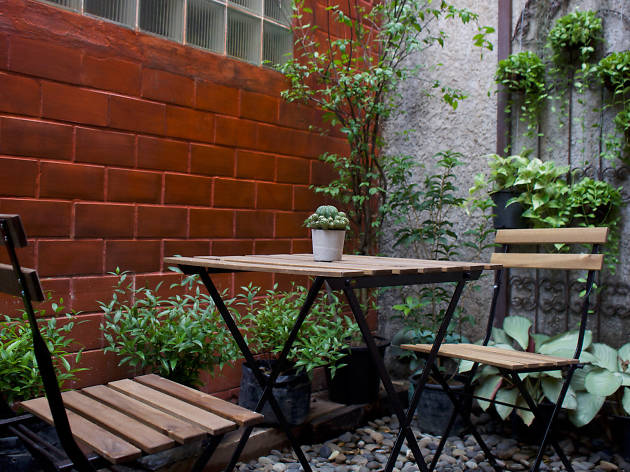 5/8
Nartee Lertnaikiat/Time Out Bangkok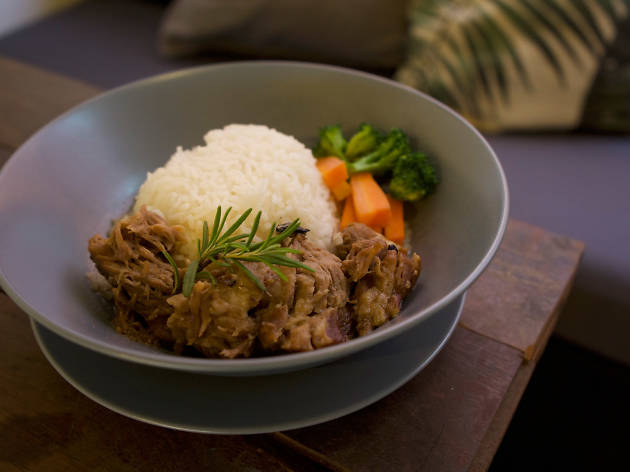 6/8
Nartee Lertnaikiat/Time Out Bangkok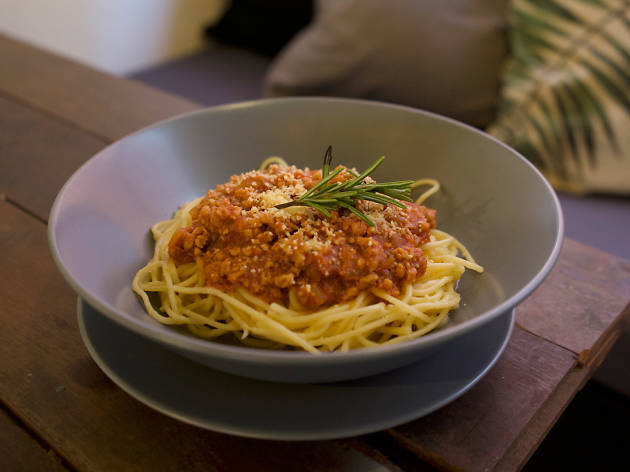 7/8
Nartee Lertnaikiat/Time Out Bangkok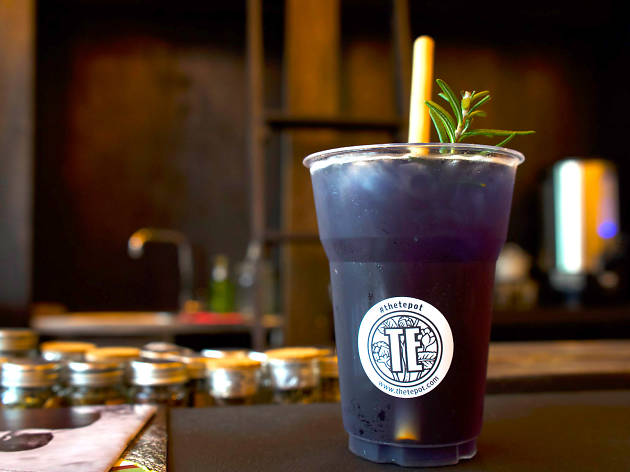 8/8
Nartee Lertnaikiat/Time Out Bangkok
Four years after launching their brand, the brains behind loose-leaf tea specialist TE, Nanthida Ratanakul and Nattakit Udomsrirat, have opened their first brick-and-mortar tea café called TE Time and Space. Nestled in a multi-story building on Soi Thonglor 25 (a strategic location that's accessible to Japanese housewives and Bangkok's affluent creative minds), the modern tea house offers a holistic tea-drinking experience amidst a serene, light-filled space.
On a breezy day, order a cup of tea and grab a stool on the ground floor, a garage turned cozy living room that's perfect for quiet chats or alone time. But on days when Bangkok's temperatures are unforgivable, go upstairs to the larger, air-conditioned space on the second floor. Marbled flooring, bare ceilings and wooden furniture create a warm, friendly atmosphere, and you won't hesitate to sit back and chill for a while. And that's exactly what this café wants you to do: take your time to enjoy your tea.
TE Time and Space offers three different types of tea—oolong, green and black— all imported from Fujian in China along with herbal infusions which are locally-sourced herbs, resulting in 16 signature blends. Kiss from the Rose (B80/cup, B150/pot) tops our list, an oh-so-aromatic blend that infuses Assam tea with French roses and Japanese peppermint leaves. Fans of oolong should try Guiltless Pleasure (B100/cup, B180/pot), a smooth, chocolatey blend that combines oolong tea with organic cacao nibs and stevia. Non-caffeinated tea drinks are also available, including Midsummer Dream (B140), a mocktail that blends mulberry tea with French rose and hibiscus, and is sweetened naturally with stevia leaves. Looking for an Instagram-perfect drink? Get Tropical Wonderland (B140), an indigo-colored herbal infusion that combines pandan leaf, coconut flakes, bael, stevia and butterfly pea.
The café also offers a selection of sweet treats to perfectly complement your choice of tea, including Earl Grey financier (French-style, tea-infused almond cake, B80), Tropical Wonderland tea- infused shortbread (B45), and homemade cranberry scones supplied by Scone and Me (B50). Savory, comfort dishes like spaghetti bolognese (B120) and tender braised pork (B90) are also available.
Venue name:
TE Time and Space
Contact:
Address:
TE Time and Space
50/5 Thonglor soi 25
Bangkok


Opening hours:
Tue-Sun 10:00-19:00