Thai cocoa is taking over the menu of these restaurants, cafes and bars in Bangkok
Thai cocoa is slowing taking over the menus of the city's hip eating joints.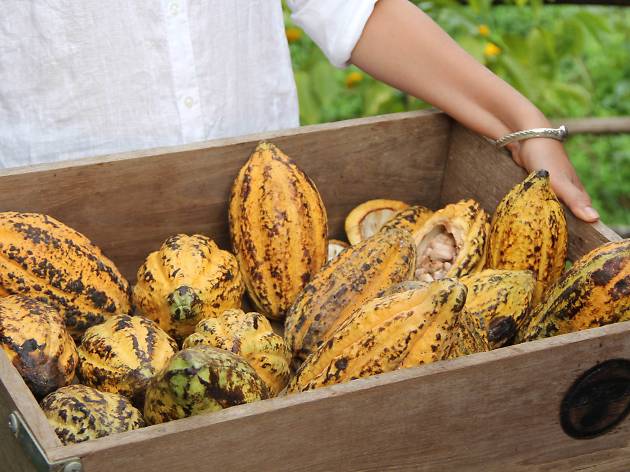 Single origin coffee and matcha are passé, that's if you ask some of the city's top chefs, baristas and mixologists. So what's next? The trend seems to be bucking towards "chocolate." But this is not chocolate from just anywhere, but locally-grown cocoa that is finally getting a lick of the spotlight. Do we really grow cocoa in Thailand? Yes, we do, and have been for quite some time.
Cacao beans, from which cocoa is derived, have been grown across the kingdom for over six decades but, unfortunately, never had a sliver of chance to shine. But it seems like the time has come for the local bean. Local food and drink connoisseurs have finally discovered Thai cocoa and are wielding their magic to uplift its reputation.
Here, food lover Wanvida Jiralertpaiboon handpicks six places where you can satisfy your indulgent cravings with the unique taste of locally grown chocolate.
Best restaurants, cafés and bars in Bangkok championing locally-sourced cocoa beans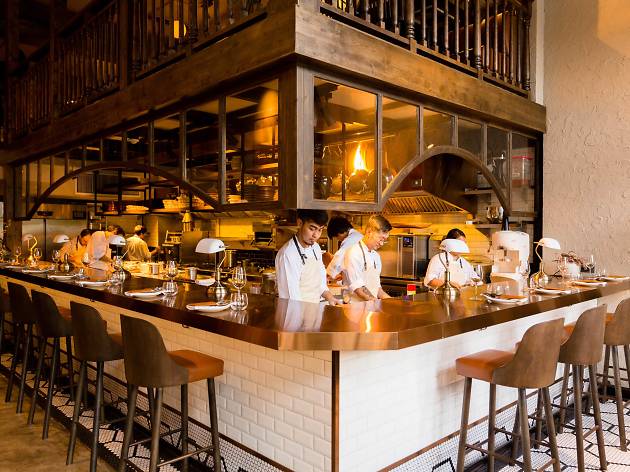 Sereechai Puttes
Riley Sanders, the Texas-hailing chef at this produce-driven kitchen uses 72 percent chocolate from Shabar (see sidebar), which sources its cocoa from a farm in Chantaburi. This chocolate is used to make black sesame meringue with chocolate ganache, one of the petit fours Sanders serves at Canvas.
113/9-10 Soi Sukhumvit 55, Thonglor, 099-614-1158. Open Sun-Thu 6pm-midnight; Fri-Sat 6-12:30pm.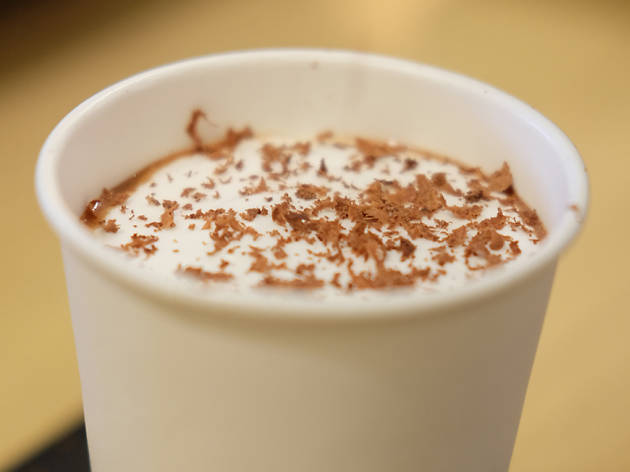 Wanvida Jiralertpaiboon
The Fox and the Moon Cafe
The cafe's celebrity chef-owner Pimlada "Pear" Chaipreechawit has teamed up with Roots' barista and roaster Pakawan "Ploy" Tirapairoj, to come up with a series of cocoa drinks using Shabar chocolate. Eighty-five percent dark chocolate, made of single-origin cacao beans from Chantaburi, is melted to create various drinks, including a single chocolate shot (B80) that flaunts the complex flavors of Thai cocoa, and ice-blended chocolate mixed in with peanut butter and topped with ground peanut brittle (B135).
Warehouse 30, Charoen Krung Soi 30, 095-997-8137. Open daily 10am-8:30pm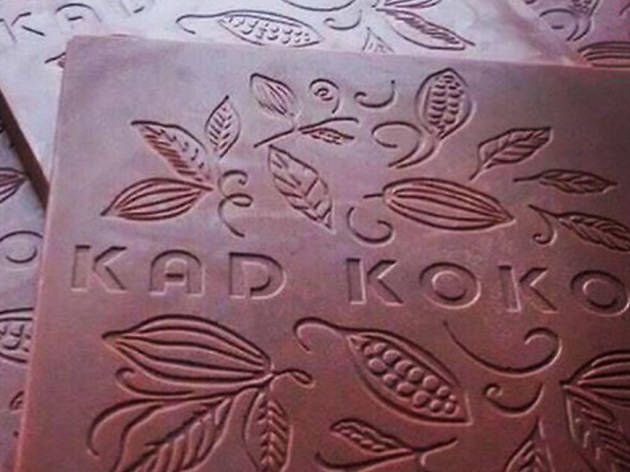 Kad Kokoa is one of the country's leading cocoa traders and, according to claims, is the first to have been certified by the Fine Cacao and Chocolate Institute (FCCI), an international non-profit organization that promotes and develops cocoa quality. After years behind the scenes, the cocoa trading giant has teamed up with coffee supplier Bluekoff to open a brick-and-mortar cafe in Sathorn this June. The partnership aims to build a hub for the local chocolate-maker community, as well as provide a space where individuals can learn how to make chocolate. So far, we know that the menu will focus on singleorigin cocoa beans. Highlights will include a set that pairs singleorigin coffee (or tea) with singleorigin chocolate from Chiang Mai, Lampang, Chumporn or Nan (B280 to B320).
Opening soon on Soi Narathiwas 17. www.kadkokoa.com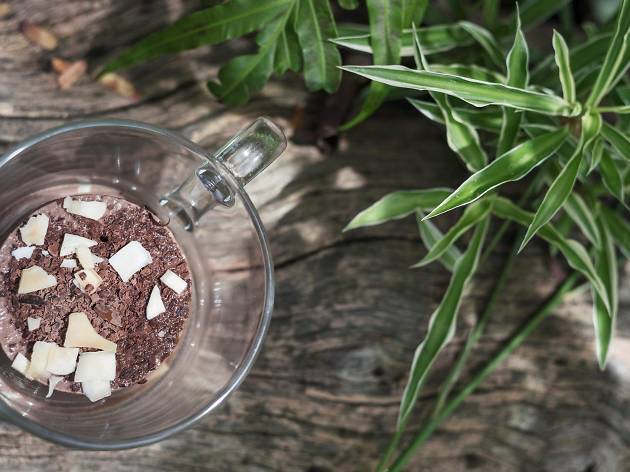 Wanvida Jiralertpaiboon
The glasshouse cafe on Sukhumvit uses chocolate made from cacao beans supplied by local chocolate maker Aimmika (see sidebar) to churn out rich, melt-in-themouth chocolate ice cream that's served with yadong (Thai liquor, B150). Not in the mood for something alchoholic? Opt for their chocolate drink (served hot or cold, B120), and pair it with chocolate goodies like brownies and muffins.
9/2 Sukhumvit Soi 49/6, 02-084-8649. Open Tue-Sun 9am-6pm. BTS Phrom Phong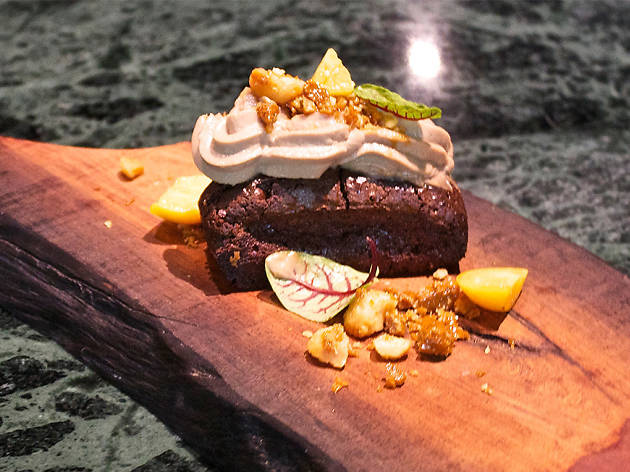 Sereechai Puttes
Thonglor's French inspired eatery Prelude, which highlights locally grown sustainable produce, has just shot out a three-course dinner menu (B850), using creamy 75-percent couverture chocolate to create flourless chocolate cake, caramel pudding and candied macadamia with gooseberry.
2/F, Arena 10, Soi Thonglor 10. 061-384-1067. Open Tue-Sun 6pm-12am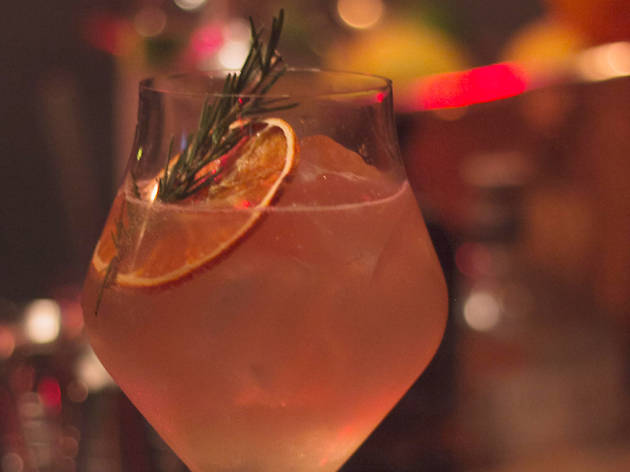 Cocoa is giving you another good reason to return to this award-winning gin bar on Soi Nana. Mixologist Niks Anumarn-Rajadhon tweaks gin and tonic by infusing the classic drink with cacao nibs from Chantaburi and a tinge of rosemary (B340). Its sister drinking parlor Asia Today also has plans to launch a new cacao-driven menu in June, promising a creative use of every part of the cacao bean.
76 Soi Nana, Charoen Krung Rd., 081-443-3784. Open Sun-Thu 7pm-12am; Fri-Sat 7pm-1am