The best dishes and drinks at Groove@CentralWorld
Seven special food and drink offers at Time Out Bangkok's launch event on 25 May 2016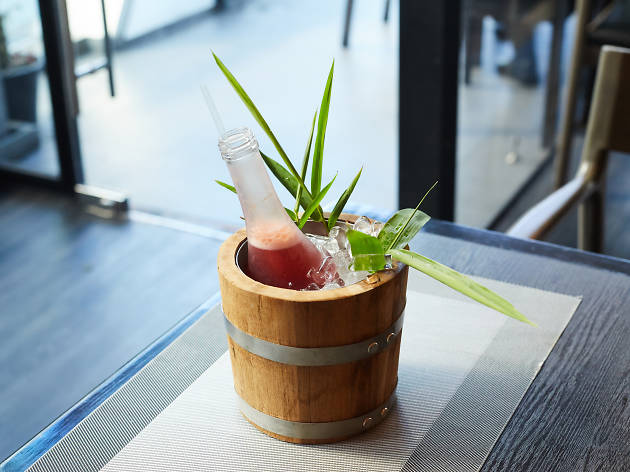 Time Out Bangkok in association with Groove@Centralworld
Tonight is the big night for Time Out Bangkok! Our awesome dining and wining partners in Groove@CentralWorld have exclusively created special offers on dishes and drinks to celebrate the arrival of Time Out in Bangkok.
Find out more in this list:
Ongoing promotions
Download the Time Out application and get exclusive deals at Groove@CentralWorld from 26 to 29 May.
1881
Choose a free appetizer out of three choices (Khua Kling Chicken, Som O Salad or Marinated Cherry Tomatoes) and get the Raspberry Dancing cocktail at a special price of B250 net. Ongoing drinks promotions: Chivas 12 Mojito (B275++) and Jameson Highball (B220++)
HIYAKU
15% discount off your entire order
HYDE & SEEK
10% discount off your entire order
SMORE & TALES OF GOLD MINE
15% discount on food when paying by cash, and 10% discount on food when paying by credit card
MEJICO
Get the SURF OR TURF WITH FRESCO DE MEZCAL set, featuring a choice of a pork or seafood dish and a special Mejico's drink, for only B359++
The best dishes and drinks at Groove@CentralWorld
No real party starts without some good drink, and 1881 by Water Library is someone you can trust. The award-winning restaurant and bar offers you a vodka-based cocktail "Raspberry Dancing by Absolute vodka," – pretty in its color and refreshing in its taste. Get the party started!
Read more
The renowned cocktail bar offers a one-night-only special promotion exclusively for you, our guests: buy one, get one free on a glass of High Ball cocktail throughout Time Out Bangkok party.
Read more
Tales of Gold Mine satisfies your food craving with their mouthwatering Smoked Duck Spring Roll. Yum!
Read more
It's not only one but two at Hikayu! The Japanese restaurant and bar gives two free drinks exclusively for Time Out guests: Pink Lady, a pink-colored cocktail topped with whipped cream and a cherry, and Hikayu Roselle, a cooling cocktail. They're photogenic, too. Have your camera ready?
Read more