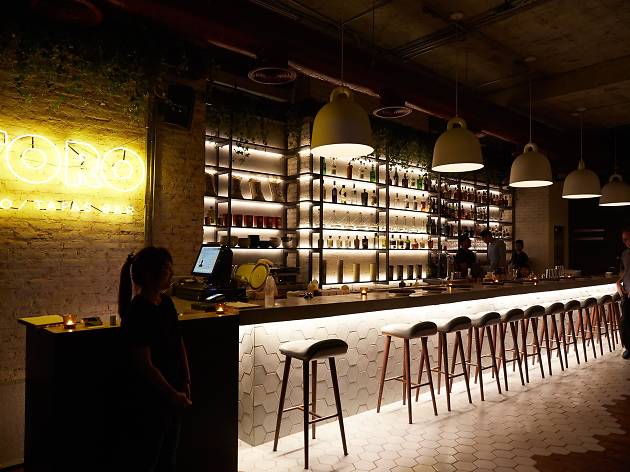 1/5
2/5
Toro
3/5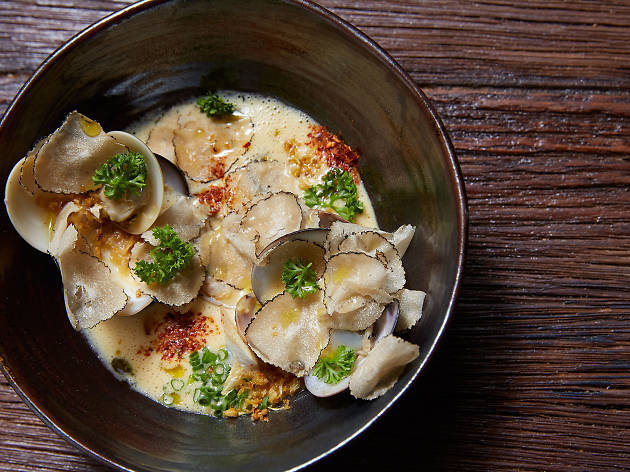 4/5
5/5
Time Out says
For the first time, chefs Ken Oringer and Jamie Bissonnette take their award-winning, conceptual Spanish creations to an international audience – in Bangkok
Combining the vibrant and fun atmosphere of Boston with the modern designs of New York, Toro at 72 Courtyard is a casual dining place that serves Spanish tapas with a sprinkling of local tastes. Here, you can have everything from pintxos (typical small snacks from Northern Spain) to hot or cold tapas such as the moreish hamachi crudo (B450), a raw-fish plate served with sesame crema, sea grapes, pickled burdock and cilantro.
Outside the regular menu, Toro Bangkok head chef Zach Watkins creates special dishes that explore local ingredients and create more heightened dining experiences. There's the chargrilled pork jowl (marinated with onion beforehand) with Romesco sauce and a twist of hazelnut (B350). Alternatively, the clam & egg with truffle (white wine-dunked steamed clams served on a creamy egg custard and topped with truffles from France, B450) is also a huge success.
Following the Spanish tradition of drinking, most of the cocktails in Toro are gin-based. Try the West Gin and Tonic (B380), which combines Martin Miller's gin with cucumber and pepper to bring a zingy freshness to the palate, while Front Magica (B340) is a sweet and sour mix with watermelon and homemade pepper honey.
"The most important thing for is that the food tastes good," Chef Zach says. "We stay true to the small plate, and let people share and have fun with food like what you have at home with family and friends."
Details
Users say