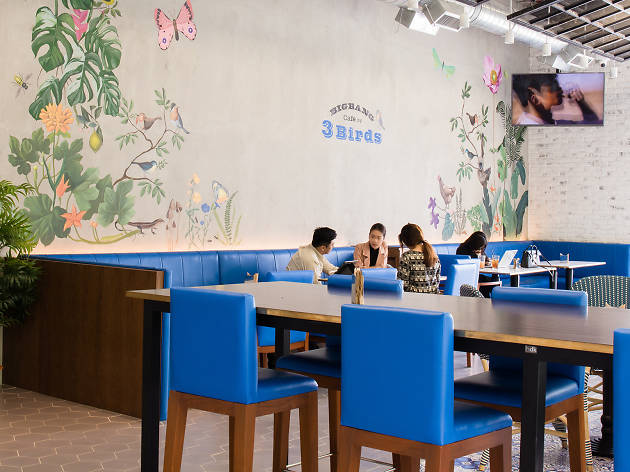 1/6
Sereechai Puttes/Time Out Bangkok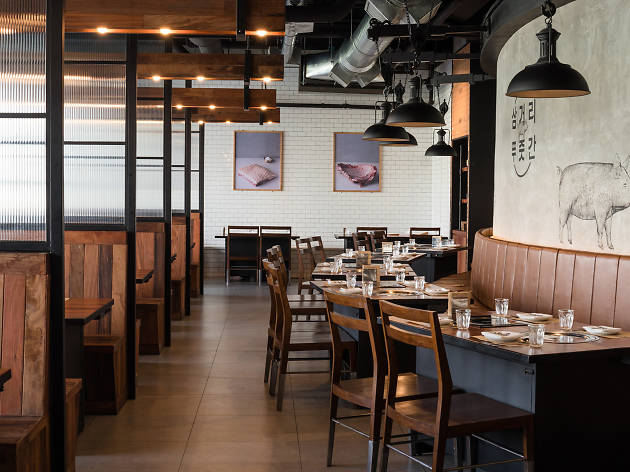 2/6
Sereechai Puttes/Time Out Bangkok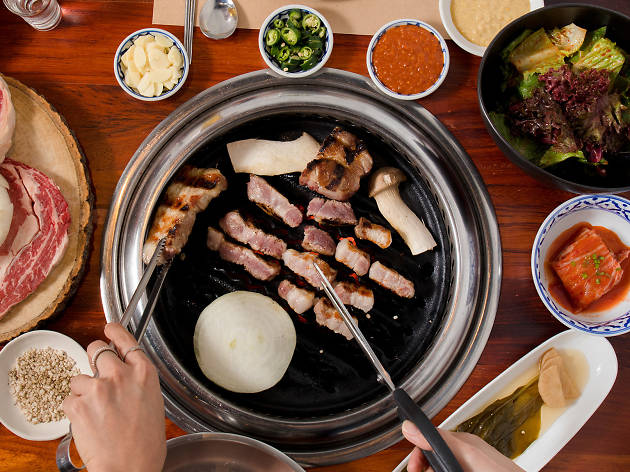 3/6
Sereechai Puttes/Time Out Bangkok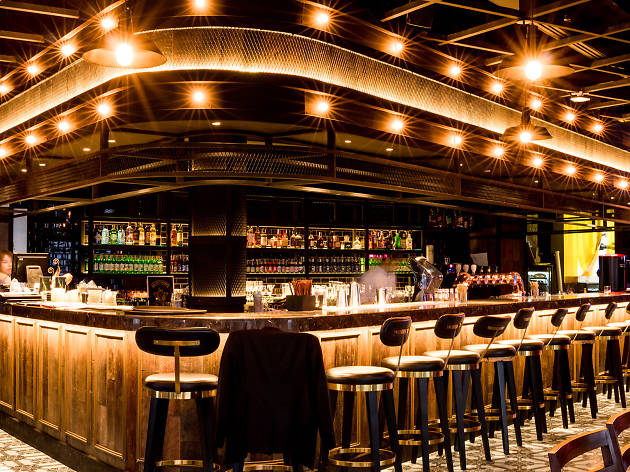 4/6
Sereechai Puttes/Time Out Bangkok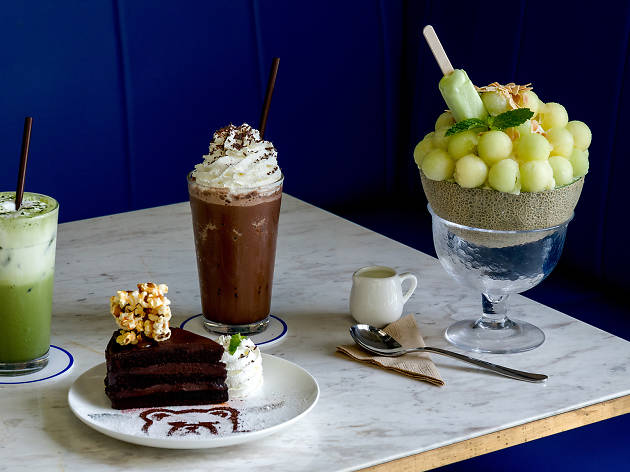 5/6
Sereechai Puttes/Time Out Bangkok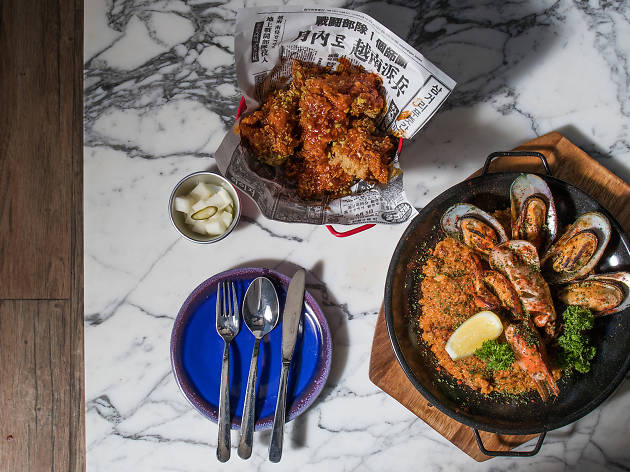 6/6
Sereechai Puttes/Time Out Bangkok
Apart from nurturing some of Asia's biggest K-pop stars, South Korean entertainment company YG Entertainment also has a side project called YG Republique, a successful "dine-drink-dance" food and drink complex that converts fame into food-based fortune. The first YG Republique opened in 2015 and became an overnight sensation (there are now three branches in Seoul). Now, Bangkok is home to its first overseas outpost, a collaboration between YG Entertainment, retail destination Show DC, and hospitality conglomerate Buddy Group.
Set in a massive loft-like space on the top floor of the newly opened Show DC mall, YG Republique follows in the footsteps of its Seoul sisters and features three dining and wining venues under one roof: Bigbang Café by 3 Birds, 3 Geori Butcher's and K-Pub.
Glasshouse cafeteria Bigbang Café by 3 Birds boasts a comfy vibe, thanks to an airy, light-filled space and upbeat music from beloved boy band Bigbang. The menu features Western comfort dishes, Korean-style desserts and a selection of fresh made-to-order detox juices (B120) that are said tobe widely popular among South Korean women.
Health-conscious diners can opt for the Egg Salad Open Sandwich (baguette with egg salad, arugula and pickles, B320), while those with a sweet tooth should try their signature Melon Bingsoo (B255/B395), made from milk and laden with sweet melon sauce made of fresh melon.
If you're looking to fill up your tummy, then head to 3 Geori Butcher's. Situated right next to the café, this Korean BBQ restaurant is committed to serving only the best dry-aged meats. Start off your meal with a few Korean beers and appetizers, such as Seafood Scallion Pancake (B320), before heating up your tabletop stove and practicing your cooking with the Butcher's Sampler (B840/420g and B1,140/600g), a platter that includes slices of pork belly, pork shoulder and pork neck. Beef lovers may want to go for the Butcher's Table set (B1,720/430g and B2,900/710g), which comes with mouth-watering pieces of Australian rib eye, beef strip loin and beef brisket (all are available a la carte), or premium rib eye Japanese Wagyu (B1,320/150g).
Finish off your night at K-Pub, a Korean reinterpretation of the Irish pub. Grab a seat on the alfresco balcony where a 270-degree view of Bangkok's skyscrapers await, or cozy up with friends inside for live music and upbeat DJ sets. The drinks list includes numerous Thai and Korean draft beers, from YG IPA: Happy New Beer IPA (B220) toYG Lager: Los Locos "Mexican-Style Lager" (B220), as well as rare flavored soju (B95/shot, B380/bottle). Wanna get seriously drunk? Order the soju bomb called Somac (B220). K-Pub also churns out serious bar chow, including seafood paella (flambéed mussels, squid and river prawns with Japanese rice, B580) and Red Chicken (B240/B420), a fried chicken dish served with homemade sauce, pistachio and Japanese shishito peppers.
A souvenir shop called All That YG and an EDM dance club are scheduled to open before the end of the year.
Venue name:
YG Republique
Address:
6th Floor, Show DC
Jaturatid Road
Bangkok


Opening hours:
ทุกวัน 10:00-2:00