The 10 best shops in Siam Square
With a wide range of shops and eateries, Siam Square is one of the most famous destinations and hang-out spots for tourists and local youngsters in Bangkok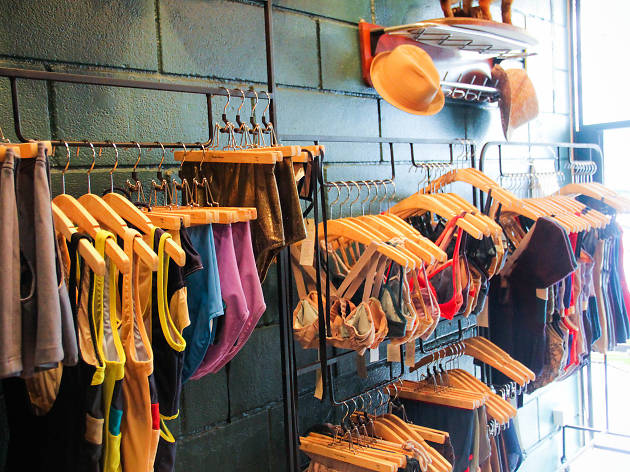 Called the SoHo or Shinjuku of Thailand by tourists, Siam Square stands strong as one of the Bangkok's most famous shopping and entertainment areas. For decades, it has been a must-visit for youngsters as well as tourists. Siam Square, dubbed as Hot Siam by the locals, offers everything from bookshops and record stores to cinemas and fashion boutiques. Surrounded by mega department stores such as Siam Paragon, Siam Discovery and MBK, Siam Square has its own charm, featuring boutiques that sell streetwear, handmade accessories, vintage fashion, old-school music media and many more.
The ten best shops in Siam Square
Virgin Daisies is not your normal brand. The buzz here focuses on chic modern takes on pinup-girl swimsuits. Wear them while chilling by the pool or match with a pair of jeans and a panama hat.
Read more
Street-style clothing shop, Cocue, has everything you need to deck out in cool fashions from head to toe. The shop sells second-hand items from Korea and Japan, most of them simple piece that are easy to match with anything. Add layers to your look with the accessories they also have here. All in all, Cocue won't let you down.
Read more
Inside Siam Square Soi 2 stands a cool shop, Pony Stone, filled with stylish, trendy clothes like ripped T-shirts, super-sexy long sequined dresses with thigh-high slits, and many more. Customer go crazy over their destroyed jeans – you need to see them for yourself. 
Read more
One of Siam Square's legendary spots, DJ Siam, has been popular for more than 20 years. It's one of the coolest places to go get your music at Siam. They have a variety of music by Thai and international artists as well as some non-mainstream, indie bands (just like killing two birds with one stone). Kinda cool, isn't it?
Read more
We all want that perfect pair of jeans. Selvedgework customizes denim pairs according to preferred fabric, length, color, buttons, down to the color of the thread.
Read more
Another vintage clothing shop with style, Today Tomorrow and Forever offers classic screen- printed shirts, nightgowns, vintage denims and more timeless pieces. The shop is open everyday – you don't have to wait for the vintage market on the weekend.
Read more
Mosstories offers unique handcrafted necklaces and ornaments that have been known to play up a simple, solid-colored T-shirt. Basic apparel are also sold to complement the accessories.
Read more