The Camp Vintage Flea Market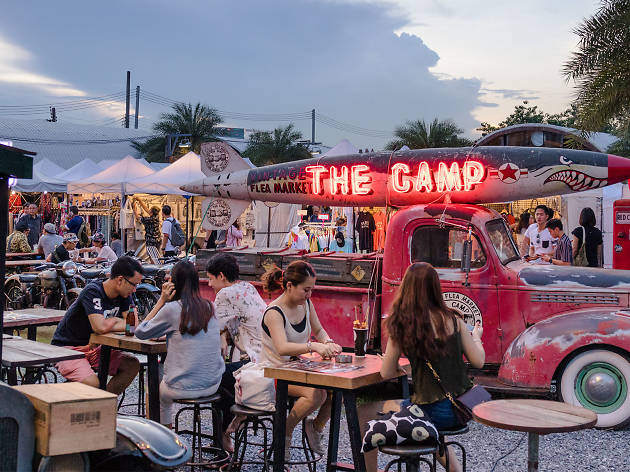 1/8
Sereechai Puttes/Time Out Bangkok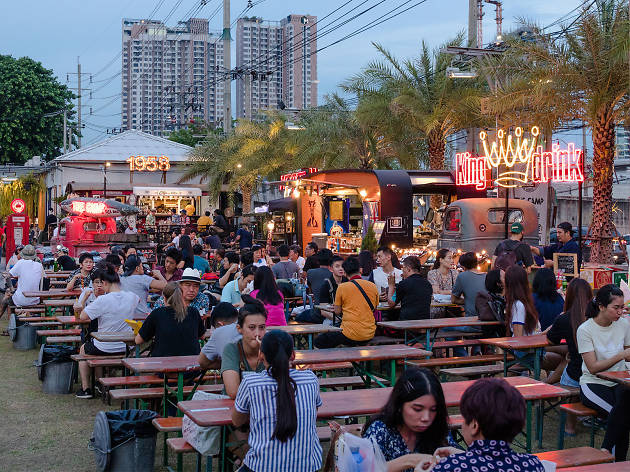 2/8
Sereechai Puttes/Time Out Bangkok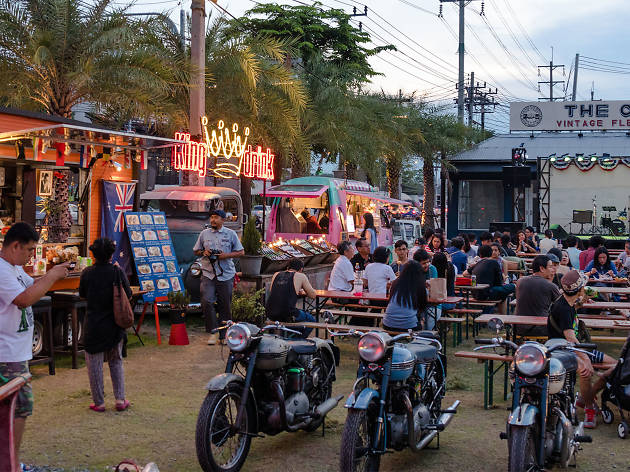 3/8
Sereechai Puttes/Time Out Bangkok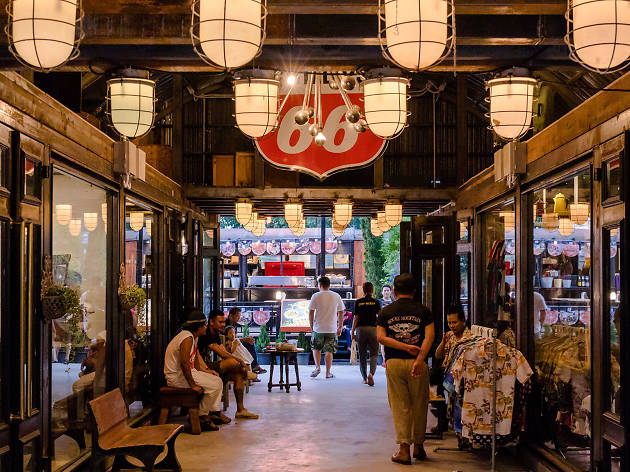 4/8
Sereechai Puttes/Time Out Bangkok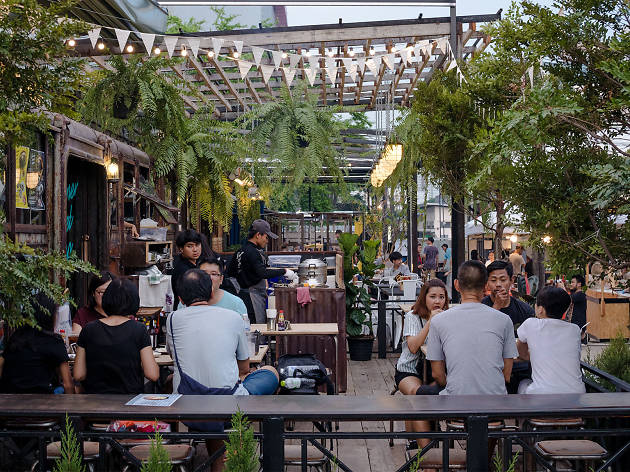 5/8
Sereechai Puttes/Time Out Bangkok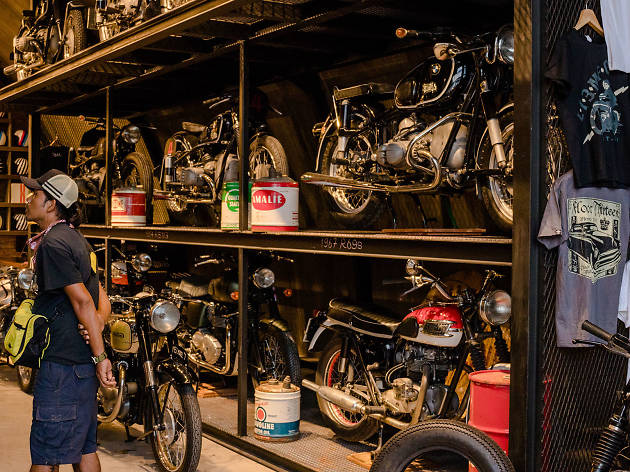 6/8
Sereechai Puttes/Time Out Bangkok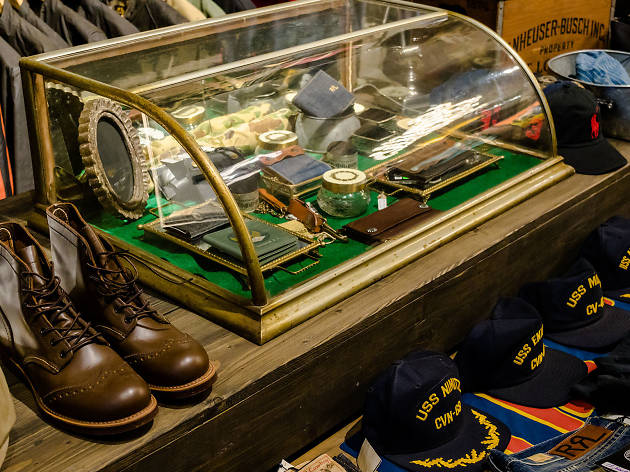 7/8
Sereechai Puttes/Time Out Bangkok
8/8
Sereechai Puttes/Time Out Bangkok
Time Out พูดว่า
There's a buzzy new bazaar near Chatuchak Weekend Market called The Camp Vintage Flea Market, which is the newest brainchild of Talat Rotfai's (Train Night Market) founder Pairod Roikaew. It is, in fact, situated at the spot where old train cars once sat and the original
Train Night Market was born. The train cars are long gone, but to inject a vintage feel to the market, Pairod built aircraft hangar-inspired garages to house exclusively selected shops retailing pre-owned collectibles. Do check out Smith Vintage Club and its collection of classic motorcycles.
The market is not so big, but those garages are quite impressive with what they are storing from a vintage cole cooler, and an old school architect's drafting board to a vintage tandem bicycle, and a creepy-looking patient chair.
It has just opened to public not so long ago, so it's new, and you should give it a try because the vibe is pretty nice and chilled here. Grab a bite and sip a cold drink while sitting at an outdoor seating area at front of the stage where there are food trucks parking, or restaurants at the back of the market. Sounds like a good weekend.
รายละเอียด
ที่อยู่
460
ตรงข้ามตลาดอ.ต.ก.
ถนนกำแพงเพชร
กรุงเทพฯ


เปิดบริการ
อ-พฤ 11:00-22:00 และ ศ-อา 11:00-24:00
ผู้ใช้พูดว่า