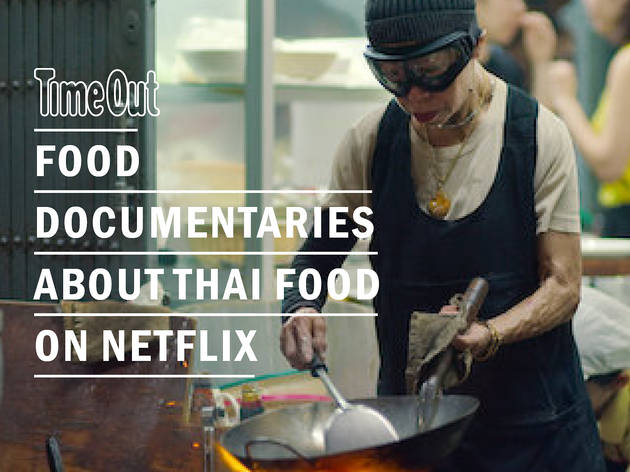 Food documentaries on Netflix that will make you appreciate Thai food more
Thailand's food scene through the eyes of foreigners
One thing that's almost as fulfilling as eating good food is watching someone else eat or prepare it! It can be torture, watching delicious food being prepared in front of you and not have immediate physical access to it, but it's understandable why many of us love watching food shows. These days, many of them feature beautiful photography and employ amazing editing techniques to provide a completely entertaining experience, not to mention incite intense cravings.
Thai food is a favorite subject in these shows. Many connoisseurs and producers have flocked to the kingdom to explore the wide range of food we offer, from casual street fare to extravagant serves at fine-dining restaurants. Netflix, in particular, has fun and comprehensive shows that dedicate an entire episode to our beloved cuisine. We've rounded up the best ones.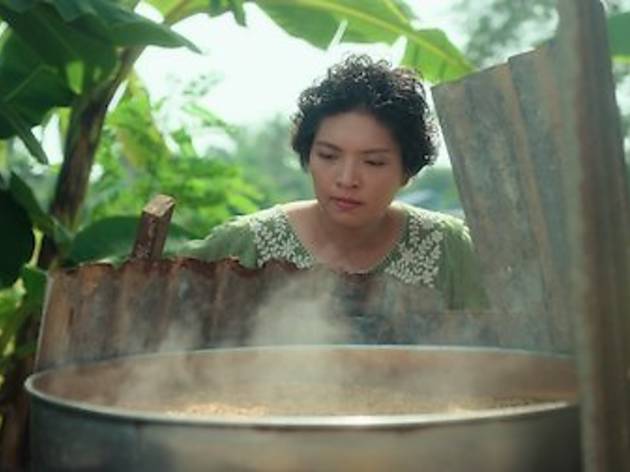 Netflix
Chef's Table (Volume 5, Episode 3)
One episode in the fifth installment of this long-running chef-focused show pays tribute to one of Thailand's most recognized chefs and one half of Michelin-starred venue Bo.Lan—Chef Duangporn "Bo" Songvisava.
Chef Bo, who is joined by her husband Dylan Jones, discusses their mission to elevate sustainable Thai fare using elusive royal recipes and go-green principles. You'll learn more about Thai ingredients and cooking techniques, and you'll also get super inspired by Bo's words of wisdom, such as "It's not only cooking. It's not only eating. It's how you live your life."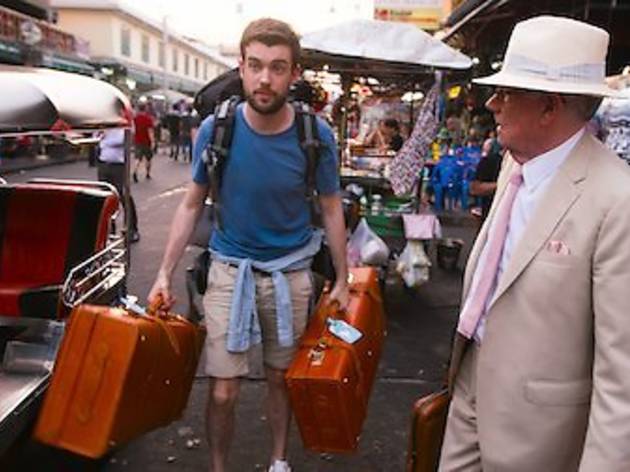 Netflix
Jack Whitehall: Travels with My Father (Season 1, Episode 1 to 3)
This isn't particularly a food show, but more of a travel reality show that follows London comedian Jack Whitehall and his father Michael Whitehall on a journey around the world.
The duo kicks off their adventures in Thailand, where they deal with culture shock from north to south. Father and son cautiously plow through the street food in Isaan and then lounge around in the fine-dining surrounds of Sirocco in Bangkok. They even take us to see the infamous Full Moon Party in Phuket—a pure dose of nostalgia for those who've experienced it.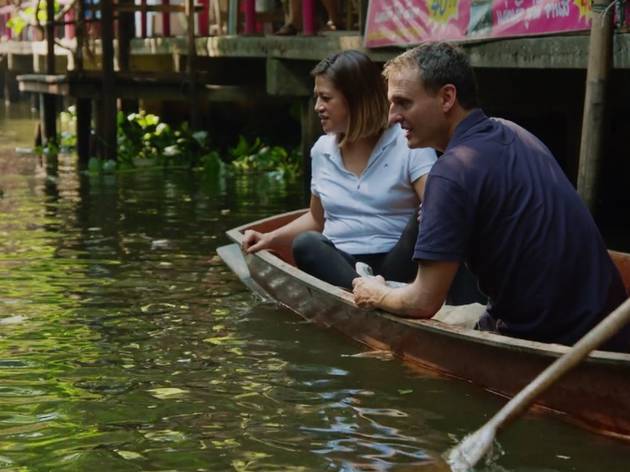 Netflix
Somebody Feed Phil (Season 1, Episode 1)
This show follows Phil Rosenthal, the creator of popular American sitcom Everybody Loves Raymond, as he explores the culinary culture of leading destinations across the globe. Bangkok is featured in the inaugural episode, wherein Phil takes the audience to iconic eating spots like Lat Mayom Floating Market and The Authors' Lounge at Mandarin Oriental Bangkok. He also goes to Chinatown, where he gets a taste of the notorious "king of fruit" durian, and, of course, to Michelin-crowned street food restaurant Jay Fai.
Phil is like that effusive uncle you can't help but love, even when he unapologetically expresses his gastronomic orgasms. His show will make you fall in love with Thai food all over again but, at the same time, make you suffer from hunger pangs.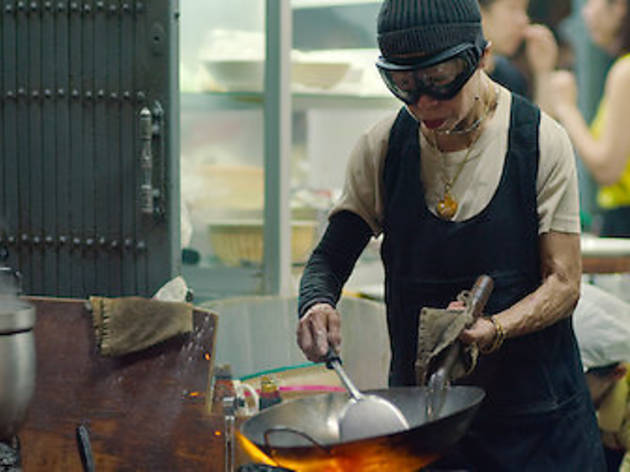 Netflix
Street Food Asia (Season 1, Episode 1)
Thailand can easily claim the title of the world's street food paradise, and the premiere episode of Street Food Asia helps prove the representation. Throughout 30 captivating minutes, the show introduces you to a number of street food restaurants and vendors in Bangkok.
The best bit is an intimate interview with Supinya "Jay Fai" Junsata, Bangkok's queen of street food and purveyor of the city's tastiest crab meat omelette and tom yum soup. In between cooking shots, wherein Jay Fai is seen manning a wok in goggles and a beanie, she reveals how she painstakingly built up her award-winning restaurant.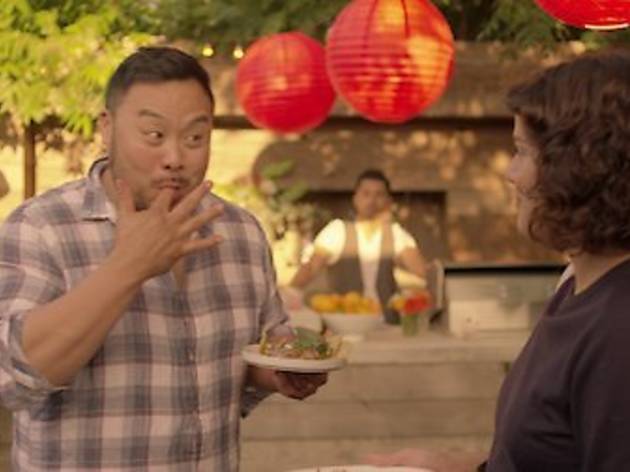 Netflix
Ugly Delicious (Season 1, Fried Rice Episode)
David Chang's Ugly Delicious stands out from other food shows on Netflix for how it delves into the cultural aspects of one particular dish more than just the look and taste of it.
In the "Fried Rice" episode on season one, Chang weaves the cultural history of the Asian staple into the issues of immigrants in the United States. This leads to a segment at Night + Market, a Thai restaurant in Los Angeles run by Kris Yenbamroong, who reveals his cooking secrets and relates his experience as an immigrant restaurateur in the States.