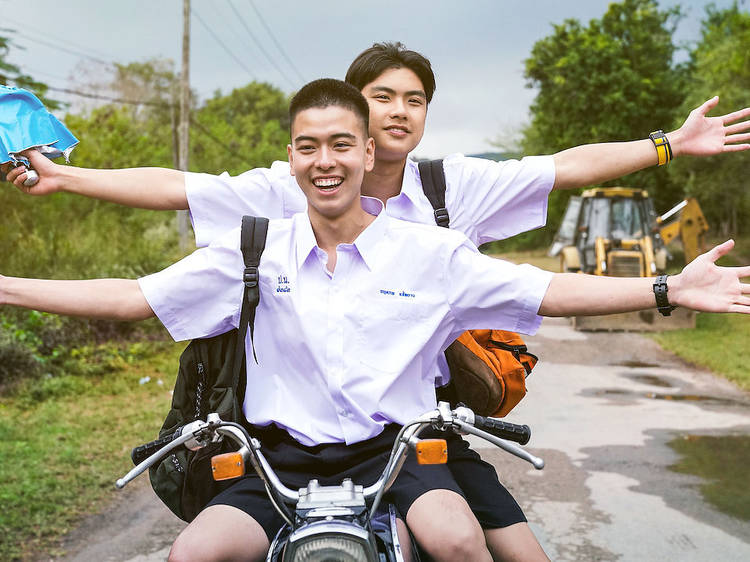 CJ Major Entertainment
Pop returns home and gets a teaching job at his old school. That's when he meets a young girl who has him reminiscing about a bittersweet past with his old pal Dew in a time when homosexuality was still unmentionable.
Director Chookiat Sakveerakul (The Love of Siam) takes inspiration from Korean romantic flick Bungee Jumping of Their Own (2001) about a doomed relationship, but switches things up with a gay narrative to fit his signature. The result is the same devastating love story that will make you cry your eyes out.