Tourism is one Thailand's biggest industries and this was severely affected by the emergence of the coronavirus back in early 2020 as the country was forced to close its borders to contain the spread of the virus.
A year later, the country has more tools to deal with the situation—vaccination is progressing at a steady pace, the health sector is more informed and infection rates are under control. These factors have prompted Thai authorities to reopen the country and welcome back international visitors starting November 1, following a series of schemes.
Aspiring tourists have been divided into three groups according to their vaccination status and their country of departure. Here's more information if you plan to visit Thailand in the following months.
Group 1: The "Test & Go" Scheme
International tourists that fall under this category have to be fully vaccinated and travel by air from any of the 63 low-risk countries/territories in the list below: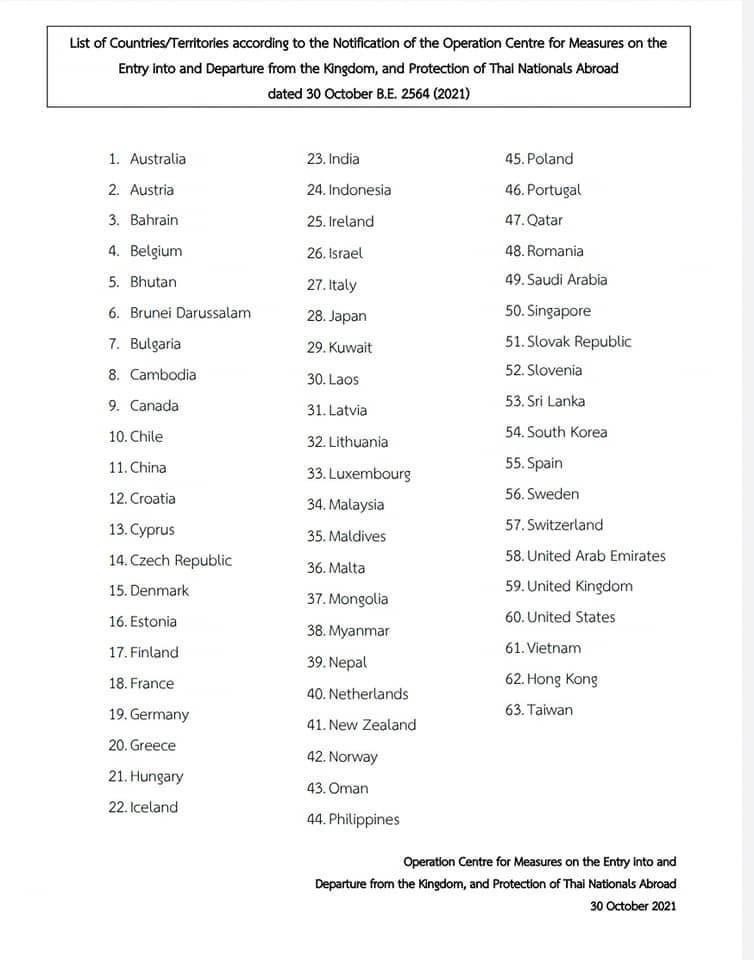 These tourists are exempted from compulsory quarantine in Thailand and are allowed to travel to any destination in the country, provided they take an RT-PCR test after landing and then wait in a hotel room for the result (which could take around six to eight hours). If they test negative, they are free to carry on with their vacation.
Check out the required documents for tourists who qualify for the Test & Go scheme here.
Group 2: The "Living in the Blue Zone" scheme
Foreign visitors in this scheme have been fully vaccinated but are not flying from a low-risk country.
These tourists must stay for seven nights in one of the 17 "Blue Zone Sandbox" destinations in the list below: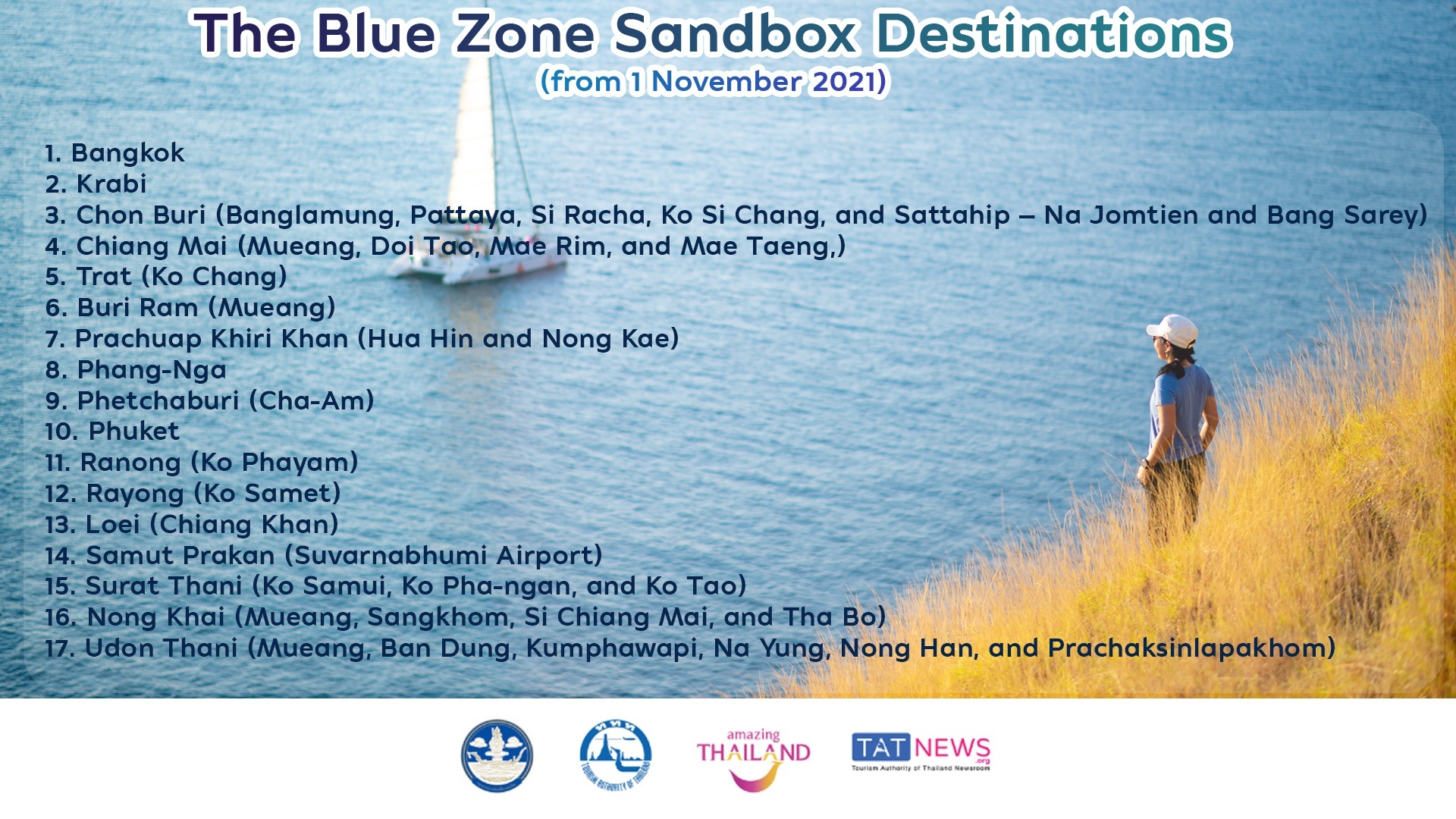 After arrival, tourists in this category must also wait for their RT-PCR test result in a hotel room. If they test negative, they have to spend seven nights in their selected Blue Zone Sandbox destination before they can travel to other areas in Thailand
The required documents for Blue Zone Sandbox tourists are similar to those of the Test & Go scheme. Learn more here.
Group 3: The "Alternative Quarantine (AQ)" scheme: Happy Quarantine Nationwide
The last scheme is aimed for tourists who are not vaccinated according to the Thai government's requirements, not traveling from a country not included in the low-risk list, and don't plan to visit any of the 17 Blue Zone Sandbox destinations.
Compulsory quarantine in a government-approved accommodation is required of these tourists and dependent on their vaccination status.
If fully vaccinated, they need to undergo quarantine for seven days.

If unvaccinated or partially vaccinated, they need to undergo quarantine for 10 days (if traveling by air or sea) or 14 days (if traveling by land).
Find out more information and more on required documents here.