120th anniversary of Thai-Russian relations
Exhibitions, stage performances and more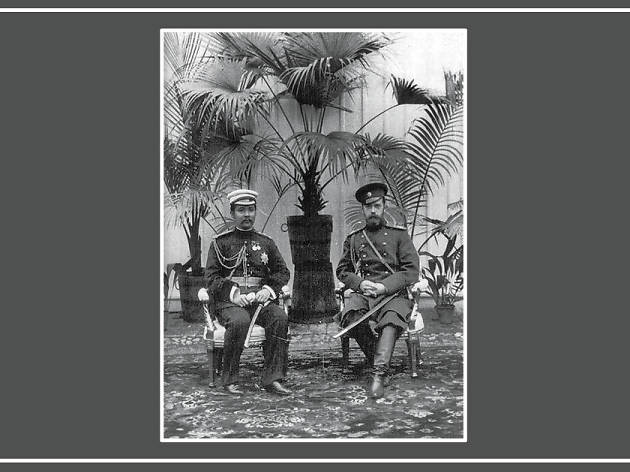 2017 marks the 120th anniversary of the diplomatic relations between Thailand and Russia, established during the royal visit to Russia of King Chulalongkorn in1897. Numerous organizations have joined the celebration, which includes exhibitions and theater performances.
The best novels to get a glimpse of Russia
by Fyodor Dostoyevsky
The Brothers Karamazov is a tragic and philosophical novel revolving around a father and his three sons. Despite being neglected as children by Fyodor, their self-centred and materialistic father, three brothers, Dmitri, Ivan and Alyosha return home to acquire their inheritance. Soon, all three areembroiled in rivalries, love triangles and conflicts after their father is murdered. The novel tackles the subjects of faith and doubt, free will and ethical differences as a reflection of the modernization of Russia during the 19th century.
by Fyodor Dostoevsky
Set in St. Petersburg, this dark novel follows Raskolnikov, an underprivileged ex-student who plans toexecute a nasty pawnbroker for her money. Influenced by the Napoleonic ideals of superiority, Raskolnikov believes that by assassinating this lady he can do good deeds with her money. After the crime, he is subjected to hallucinations and conflicts within himself—is this his punishment or will he have to face more for the crime he has committed?
by Leo Tolstoy
This historical novel features interconnected subplots as it follows the lives of five aristocratic families during the Napoleonic Wars and the French invasion of Russia. The novel takes a different approach to love, family and war while tackling the main ideas of faith, fear and finding the meaning of life while war is tearing the country apart
Where to study Russian language?
Chulalongkorn University Academic Services Center of Arts
Courses available on two levels: Basic 1 (Every Sat 9:00-12:00, 30 hours) and Basic 2 (Every Sat 13-16, 30 hours)
When: 9 Sep-25 Nov. Registration open until 21 Aug
How much: B4,500
0 2218 4886, AksornChula.com
Kasetsart University Language Centre
Courses available on two levels: Basic 1 (every Sat 09:00-12:00, 39 hours) and Basic 2 (every Sat 9:00-12:00, 39 hours)
When: 19 Aug – 18 Nov
How much: B4,500
0 2942 8888-9, lang.human.ku.ac.th
There are courses for basic, intermediate, and advanced students; 20 hour for each course.
When: Available all year
How much: B16,000-24,000 for a group of five people
08 8887 0245, udachi.co.th
More to explore