The five best Chinese shrines to offer a prayer in Bangkok
Whether you're wishing for health, prosperity, luck in love or a better life, start off the new year by visiting one of these temples.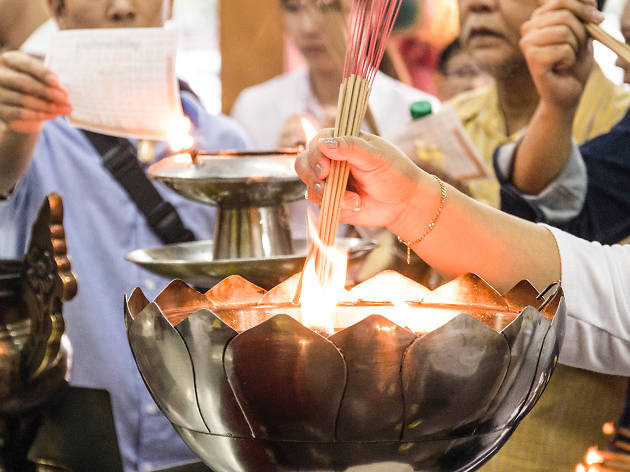 Best Chinese shrines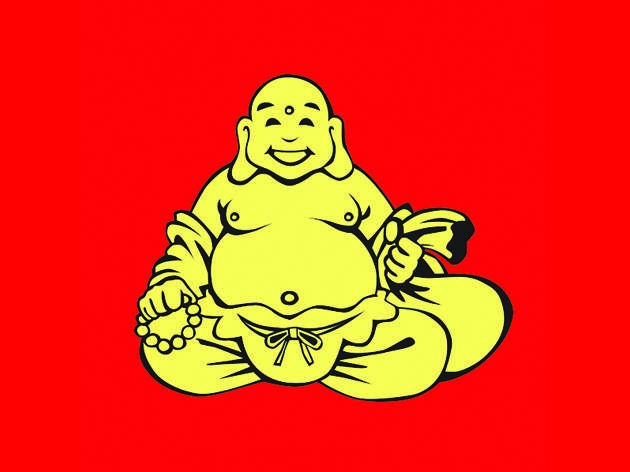 Wat Poe Man Khunaram
What is it: This sacred temple was established in 1959 and is home to elaborate architecture that fuses the Thai, Chinese and Tibetan elements.
Why go: To pay respect to the statue of the Laughing Buddha, for wealth and contentment.
323 Sathupradit 19. 0 2211 7885. Open daily 08:00-17:00
Wat Mangkon Kamalawat
What is it: Erected in 1871, this is perhaps the oldest Chinese temple in Bangkok, situated in the heart of Chinatown. Founded in 1871, this auspicious venue is filled with 58 statues of Chinese gods. If you can get your way out of town, the temple has a second, and larger, location in Bangyai in Nonthaburi.
Why go: If you believe in Chinese astrology, Wat Mangkorn is a good spot for aligning your year with good luck, particularly due to the 58 Chinese gods enshrined in the temple.
423 Charoen Krung Road. 0 2222 3975. Open daily 06:00–18:00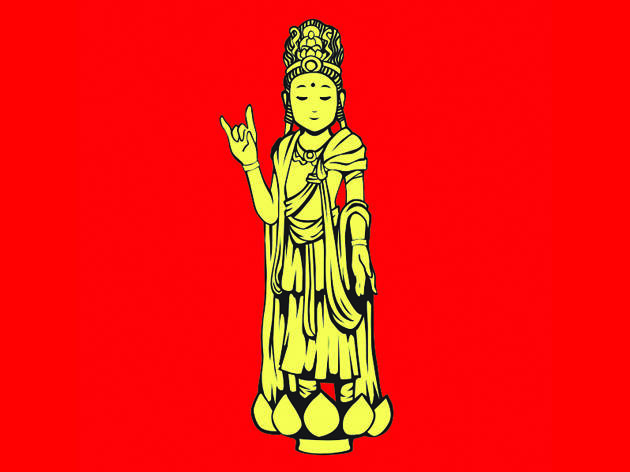 Thian Fa Foundation
What is it: This charitable Chinese medical organization in Yaowarat houses a shrine with a statue of Guanyin, the Goddess of Mercy. Made of sandalwood, the relic is believed to have been crafted during the Song dynasty.
Why go: To pray for good health and speedy recovery from illness.
606 Yaowarat Road, Samphantawong District. 0 2237 2190-1. Open daily 24 hours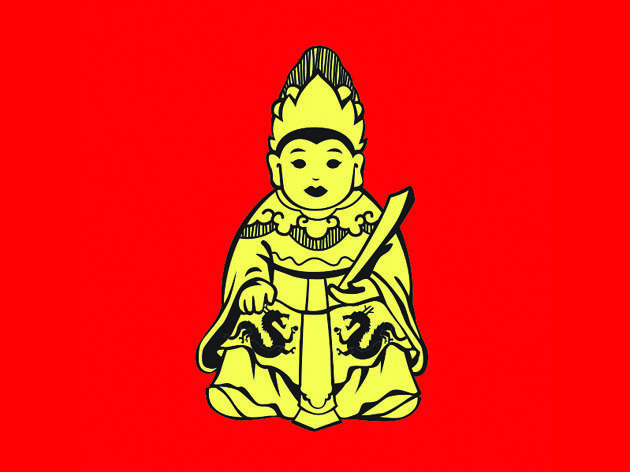 Taptim Goddess Shrine
What is it: This 189-year-old shrine houses the statue of Hainanese goddess, Chao Mae Taptim who provides safety for fishermen and marine travelers. The goddess is also associated with fertility. This location is only one of the many shrines to Chao Mae Thapthim in Thailand.
Why go: To enhance your luck in love and business.
6 Thanon Ratchawithi. 0 2241 5749. Open daily 06:00-18:00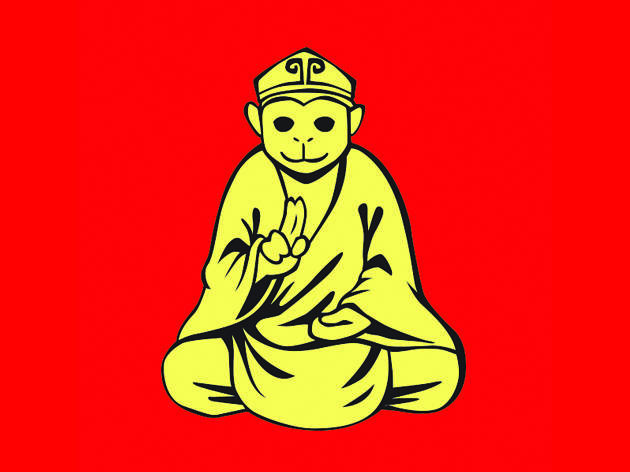 Heng Chia Shrine
What is it: This ancient shrine, built during the reign of King Rama II, is home to a representation of popular mythical figure Heng Chia (the Monkey King).
Why go: To pray for a successful career.
66 Rama IV Road, 0 2221 9018. Open daily 06:00-19:00