Heads up! We're working hard to be accurate – but these are unusual times, so please always check before heading out.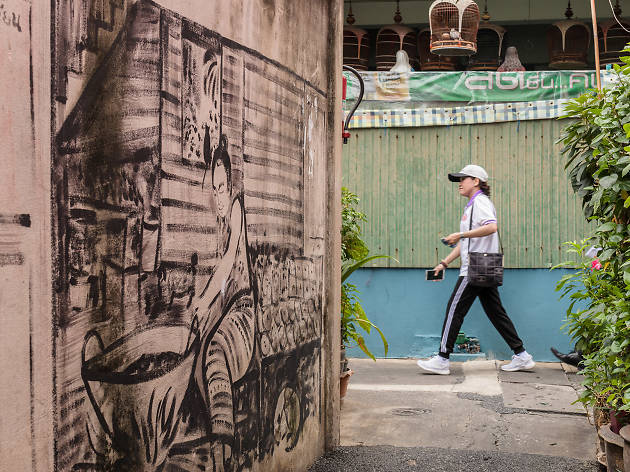 Things to do in Kudeejeen
Take a day trip to the old Portuguese community on the banks of the Chao Phraya River
In 1767 (BE2310), a few months after the destruction of Ayutthaya—the former capital of Siam—King Taksin established the new capital city of Thonburi on the west bank of the Chao Phraya River. The monarch also allocated pieces of land to different communities, including one called Kudejeen to a small Portuguese community.
The name Kudeejeen is said to be derived from either kutijeen which means "Chinese monk's residence" in Thai, or kuleejeen, which translates into "Chinese laborers." The Portuguese settlement brought about a complex yet harmonious set-up where Christians, Buddhists and Muslims have been co-existing together peacefully for more than 200 years. The settlement also introduced a culture that was distinctive to the place, as well as unique Portuguese-influenced cuisine.
Getting to Kudeejeen is easy aboard the Chao Phraya Express boat. Hop on the boat from the pier nearest to you and get off at Wat Kanlaya. From there, it's a three-minute walk to the community. The Italian Renaissance-style Santa Cruz Church marks the entrance to one of Bangkok's longest-running hoods.
Things to do in Kudeejeen
Not to miss: Kudeejeen cupcakes
Don't forget to hunt down the famed Kudeejeen cupcake, a traditional Portuguese-influenced treat made from a recipe dating back 200 years. The cupcakes are made with three main ingredients—flour, eggs and sugar—and are topped with raisins, persimmon, dried winter melon and sugar. Only four bakeries in the neighborhoos sell the cakes—Baan Pah Lek, Baan Pah Pan, Baan Lan Pah Pao and Tanoo Sing—most of which have been making these treats for more than five generations.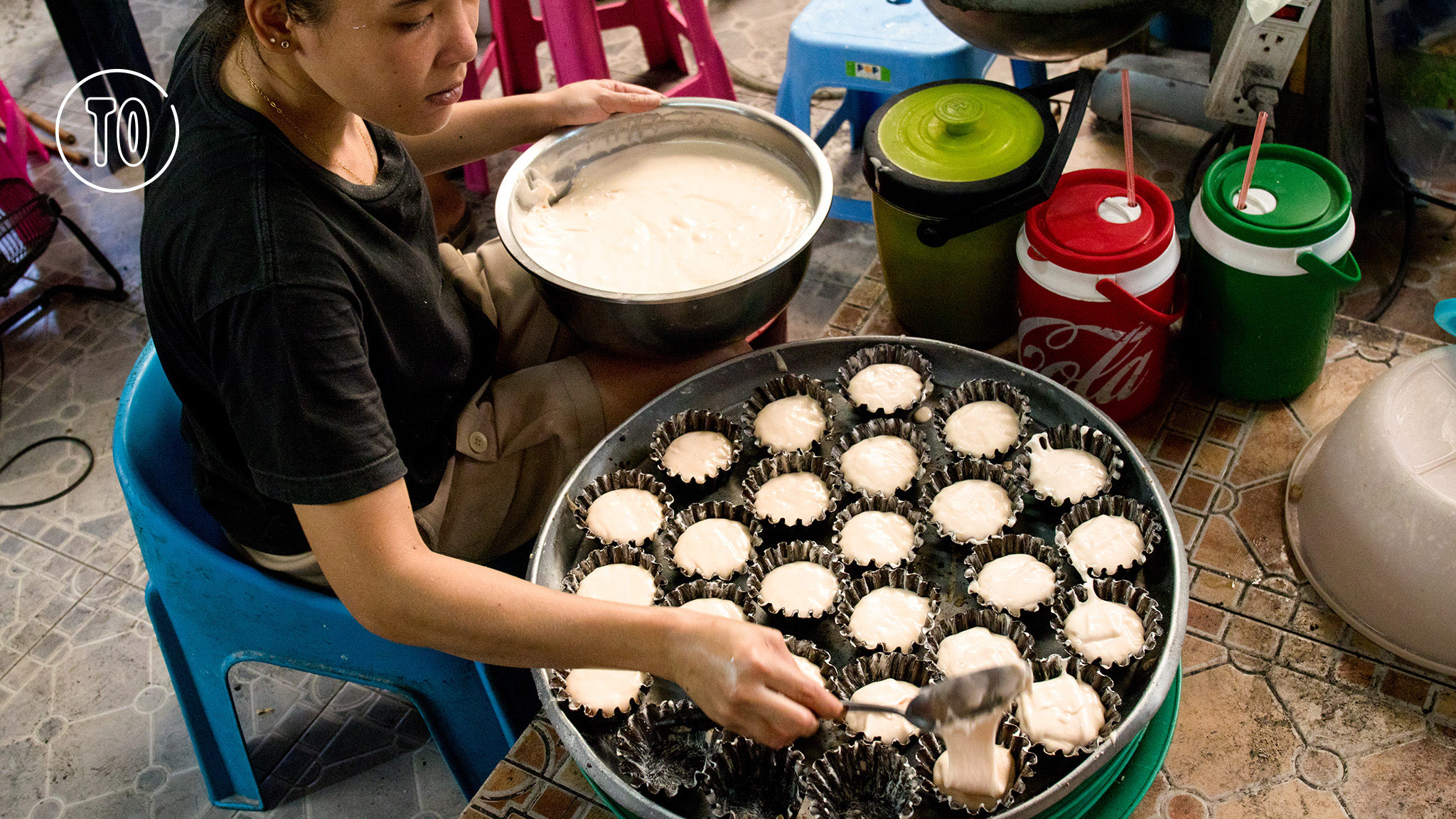 One-day trip in Kudeejeen
If you're interested in an one-day trip around Kudeejeen community, you can check out Local Alike, an online marketplace with curated travel experience, for more information.