Things to do in Siam
Explore the hottest lifestyle destination in central Bangkok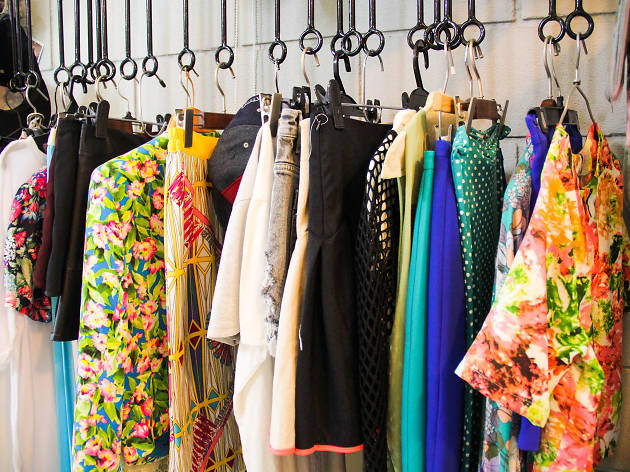 Hoping to eat, shop and do something fun all in one place? Siam, which encompasses Siam Paragon, Siam Center, Siam Square and the newly revamped Siam Discovery Center, is the one-stop destination for both locals and tourists looking for great restaurants, cool shops, engaging attractions and high-fashion boutiques.
Things to do in Siam
One of Thailand's most famous beverage brands portrays this generation's free and easy lifestyle at its first-ever café, Singha Life.
Read more
No, it has nothing to do with wrestling. WWA is a multi-brand store situated in Siam Square that also features a little café in one corner. Unconventional, unique designer brands like Anti Utopia, Curated by Ek Thongprasert, The Alchemists and an eponymous clothing line are all brought together here. Cozy sofas and armchairs covered in black fabric stand beside nice, wooden tables. Just like the shop's decor, the food at the café is simple but cool. A traditional English dish, Toasted Welsh Rarebit, featuring sweet pickled peppers, pickled peaches and rocket salad, is brought to Bangkok by an amazing English chef. But the menu highlight is a wide range of desserts, from brioches and parfaits to the signature WWA Apple Tart.
Read more
"Cinema should make you forget you are sitting in the theatre," said famous filmmaker Roman Polanski —and we agree. Its stunning interiors differentiate Scala from other movie theaters in the city. You can sit, relax and enjoy the sculptures at the entrance but it would be better to get inside the theatre. It's only 100 TBH for a movie tickets – super cheap, right? 
Read more
Street-style clothing shop, Cocue, has everything you need to deck out in cool fashions from head to toe. The shop sells second-hand items from Korea and Japan, most of them simple piece that are easy to match with anything. Add layers to your look with the accessories they also have here. All in all, Cocue won't let you down.
Read more
Virgin Daisies is not your normal brand. The buzz here focuses on chic modern takes on pinup-girl swimsuits. Wear them while chilling by the pool or match with a pair of jeans and a panama hat.
Read more
Despite a decrease in size, Dokya, located at the heart of Siam bookstore, still contains various kinds of magazines and books including newsstand comics that are quite rare. The owner is a booklover who always shares stories about books and literature. Bookworms wouldn't want to miss out. 
Read more
Inside Siam Square Soi 2 stands a cool shop, Pony Stone, filled with stylish, trendy clothes like ripped T-shirts, super-sexy long sequined dresses with thigh-high slits, and many more. Customer go crazy over their destroyed jeans – you need to see them for yourself. 
Read more
One of Siam Square's legendary spots, DJ Siam, has been popular for more than 20 years. It's one of the coolest places to go get your music at Siam. They have a variety of music by Thai and international artists as well as some non-mainstream, indie bands (just like killing two birds with one stone). Kinda cool, isn't it?
Read more
Show more