Things to do near Mahakan Fort
Where to eat, what to see and things to do around Mahakan Fort community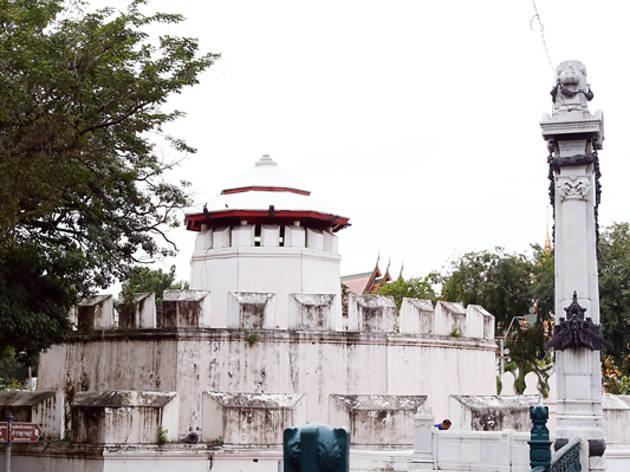 Back in the reign of King Rama I, 14 forts were built around Rattanakosin Island in order to protect the city. Now, Mahakan Fort is one of the only two that have survived the test of time and has become one of the main tourist attractions in Bangkok's Old Town.
Behind the fort's white wall lies one of the city's oldest communities, where generations have lived for more than a hundred years.
This community, however, is being expropriated by the Bangkok Metropolitan Administration in order to build a public park. (The idea, as expected doesn't sit well with the residents who have lived here for decades.) So you may want to visit the area while it's still there.
Where to eat near Mahakan Fort
More to explore