Things you need to know before going to pay your respect to the royal urn
Dusit Mahaprasat Throne Hall will be open to the public from 29 October onwards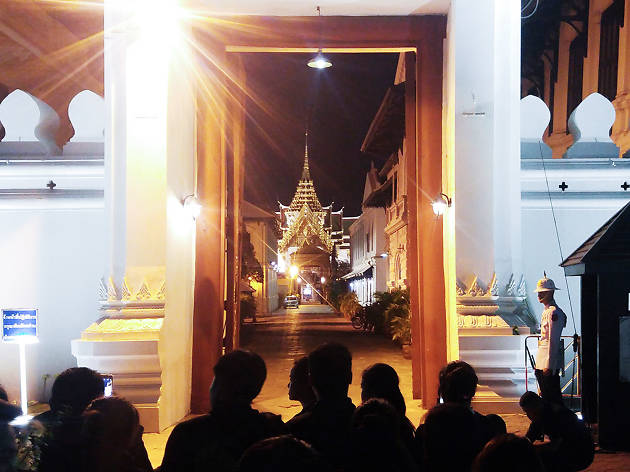 The Royal Household Bureau has now opened the Dusit Maha Prasat Throne Hall in the Grand Palace to those who would like to pay their respects to the royal urn of His Majesty King Bhumibol. Visiting the royal urn is a very grave undertaking so do behave appropriately and comply with the rules.
Mind your clothes
The dress code is strictly black and formal: a black blouse and black mid-length skirt or a black dress for women; black shirt and pants or a black suit for men and formal shoes. Are men allowed to wear a white shirt? Yes, but you need to pair it with a black necktie. White shirt for women? No. Pants for women? No. Sleeveless dress? No. Black shirt with prints? No. Denim pants or skirt? No. Open-toed shoes? No. Glittering jewelry? No.
Go early
You will be able to pay your respects from 8:00 to 21:00. The Palace only accepts 40,000 mourners a day—but is expecting that millions (including expats) would like to say their final goodbyes. Come early and get your queue number to make sure you'll get your chance.
Use public transportation
It's very hard to find parking near the Grand Palace so consider using public transportation. Free shuttle service are available from every corner of Bangkok. Check timeout.com/Bangkok for terminals near you.