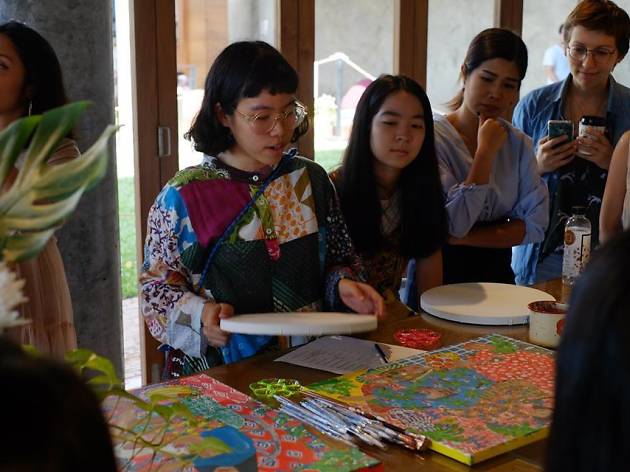 The Commons is having a massive line-up of workshops on the weekend where local instructors, studios, practitioners, and individuals gather together to share ideas and skills. There are going to be more than 30 workshops, ranging from arts & crafts, food & drinks to well-being and personal development, on the course of 2 days for you to join.
Highlights include Cut & Print with The Achivist, Self-portrait drawing with Juli Baker and Summer, Ceramic Craft with Lamunlamai, Wall Hanging Art with Jirayu Koo, and Resin Design with Pop Up Art Studio.
Some of the activities require advance booking, so you can check out the programs and register here.