Big festivals and major events in Barcelona: Winter
All the festivals and big events you need to know about to celebrate winter in Barcelona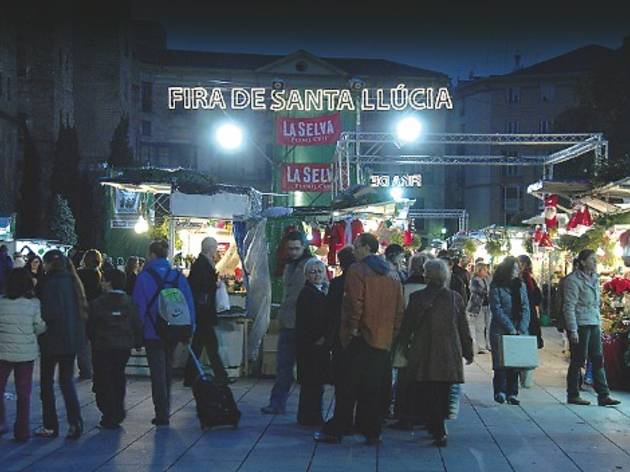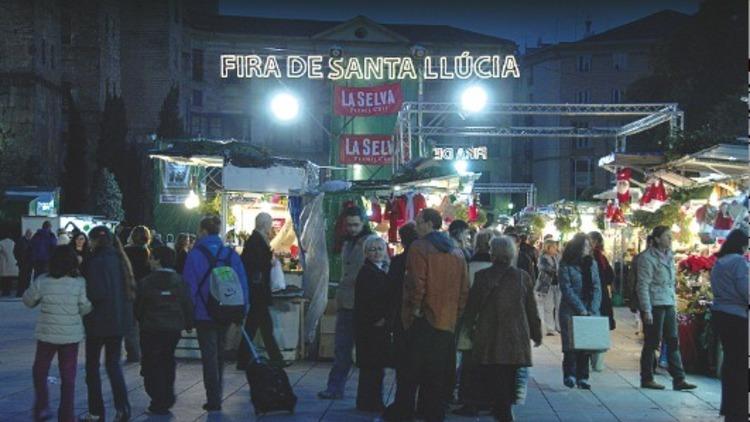 There's lots of things to do in Barcelona to celebrate winter, from Christmas markets to New Year's Eve's parties and Kings' Day, as well as Barcelona's celebration of noir literature and a big fashion show. There's also the massive Mobile World Congress, Carnaval and more.
Barcelona: Winter Festivals and Events
Where: CCCB market and FAD exhibition space
When: Late Novemeber-Early December (2018 dates TBA)
Tel & website: 93 268 48 89/www.drapart.org
An international creative recycling festival, with concerts, performances, workshops and a Christmas market.
Where: Pla de la Seu & Avda de la Catedral
When: late Nov – late Dec
Tel & website: 93 402 70 00/www.bcn.cat/nadal
Dating from 1786, this traditional Christmas fair has expanded to more than 300 stalls, selling all manner of handcrafted Christmas decorations and gifts, along with mistletoe, poinsettias and Christmas trees. The most popular figure on sale for Nativity scenes is the curious Catalan figure of the 'caganer' (literally, 'the shitter'), a small figure crouching over a steaming turd with his trousers around his ankles. Kids line up for a go on the giant 'caga tió', a huge, smiley-faced 'shitting log' that poops out pressies upon being beaten viciously by a stick; smaller versions are on sale at the stalls. There's also a Nativity scene contest, musical parades and exhibitions, including the popular life-size Nativity scene in Plaça Sant Jaume.
Where: Plaça Sagrada Família, Eixample
When: 2018 info TBA
Tel & website: 93 402 70 00/www.bcn.cat/nadal
The Christmas Fair at the Sagrada Família has been around since the 1960s and has become one of the most traditional Christmas markets in the Eixample, with about 100 stalls selling gifts and decorations. Not to mention that it adds to the whole seasonal feel by creating a picture-perfect Christmas card around the Sagrada Família itself.
Nadal & Sant Esteve (Christmas Day & Boxing Day)
Where: various venues
When: Dec 25 & 26
The Catalan equivalent of the Christmas midnight Mass is the 'missa del gall' (cockerel's mass), held at dawn. Later, the whole family enjoys a traditional Christmas feast of 'escudella i carn d'olla' (a meaty stew), seafood and roast truffled turkey, finishing off with great ingots of turrón. The 'caga tió' (see above; Fira de Santa Llúcia) gives small gifts, but the real booty doesn't arrive until the night of 5 January (see below; Cavalcada dels Reis).
El Dia dels Sants Innocents
Where: all over Barcelona
When: Dec 28, 2018
The name is an incongruous reference to King Herod's Massacre of the Innocents, but in fact this is a cheerful local version of April Fool's Day, with cut-out newspaper figures attached to the backs of unsuspecting victims. The media also introduces fake stories into the day's coverage.
Cap d'Any (New Year's Eve)
Where: various venues
When: Dec 31 & Jan 1
In Spain, New Year's Eve tends to be a time for family dinners, with most people emerging to party after midnight, but there is always a group of revellers to be found in Plaça Catalunya. The drill is to wear red underwear for luck in the coming year, and to eat 12 grapes, one for each chime of the clock, at midnight. It's harder than you'd think, and tinned, pre-peeled versions are available. During the day, look out for L'Home dels Nassos, the man who has as many noses as days the year has left (it being the last day, the sly old fox has only one), who parades and throws sweets to the children.
Where: various venues
When: Jan 5, 5pm-9pm (2019 info TBA)
Website: www.bcn.cat/nadal
Epiphany is the big Christmas event here, and is marked by the Kings' Parade. Melchior, Gaspar and Balthasar arrive aboard the Santa Eulàlia boat at the bottom of La Rambla before beginning a grand parade around town with a retinue of acrobats, circus clowns and child elves. The route is published in the newspapers, but normally starts at the lower entrance of Ciutadella, running up C/Marquès de l'Argentera and Via Laietana. Later that night, children leave their shoes out on the balcony stuffed with hay for the kings' camels; in the morning, they're either full of presents or edible sugar coal depending on their behaviour the previous year. The following day (Jan 6) is a holiday.
Where: Sant Antoni
When: Jan 17
St Anthony's day, naturally enough, also marks the 'festa major' of the district (starting before the feast day and going on for a week); all the usual ingredients of music and 'gegants' here include a monstrous, symbolic, fire-breathing pig – the form the devil took when tempting the saint. Anthony is patron saint of animals, and on his feast day it's still the custom to bring pets to the church of St Anthony to be blessed. Afterwards, horsemen ride three circuits ('tres tombs') in a formal procession from Ronda Sant Antoni, through Plaça Catalunya, down La Rambla and along C/Nou de la Rambla.
Where: Gràcia, around Plaça del Diamant, Plaça de la Vila de Gràcia
When: 2019 dates TBA
Another celebration in honour of St Anthony, who is one of the world's most venerated saints, this one imported from Mallorca. Two days of Balearic folk festivities see street bonfires, parades of dragons and giants, human towers and candlelit singing (in 'mallorquín') in the squares.
Where: various venues
When: 2019 dates TBA
Website: www.bcn.cat/bcnegra
It's a dark and stormy night. Barcelona is breathing like she smoked a lot of cigarettes and then exhaled over the barrel of a smoking gun. It's February, when the city forgets why people love it, turning a cold shoulder on all and sundry. The only way to keep warm on the mean streets is a festival of the dark side of literature. Talks, roundtables and prizes, and all of it as black as noir.
Show more