Barcelona Christmas (and New Year) markets
A selection of traditional fairs and markets featuring the works of independent creators, as well as second-hand items, perfect for this holiday gift-giving season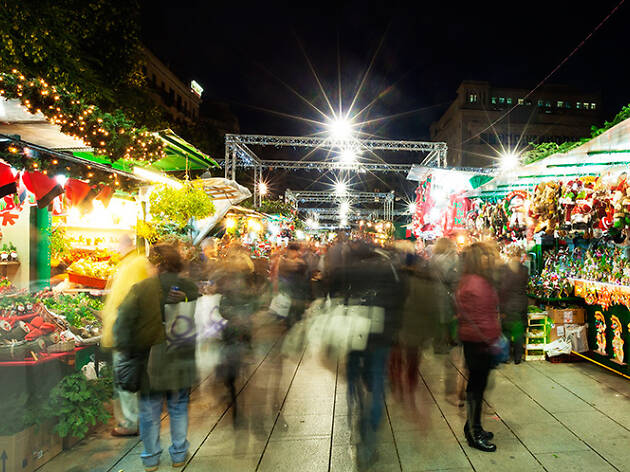 The holiday season kicks off with these markets and fairs filled with decorations and the most original gifts. From the traditional to the modern, at these markets that have you covered for your Christmas (Dec 25) and Kings' Day (Jan 6) gift-giving needs, you'll find fashion, accessories, artwork, decoration and more for every taste and budget.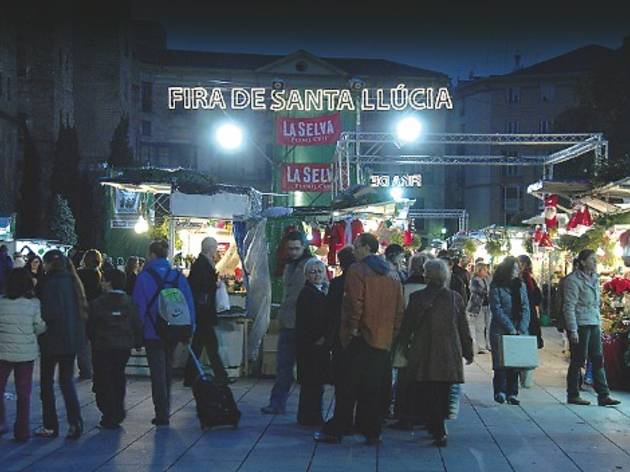 One of Barcelona's most traditional fairs, having been staged since the late 18th century, you'll find all manner of Christmas ornaments and gifts on sale there. The main attractions are figures for the nativity scenes than many Catalan families set up in their homes at this time of year. They come in many different sizes, and you'll find an amazing range of characters and accessories beyond the essential Holy Family, shepherds and three kings. Most surprising to visitors is the 'caganer' – which literally means 'defecator', and is usually a man dressed in traditional Catalan costume who squats in the corner of the crib, apparently to represent the returning to the ground of what we take out it. Some innovative soul decided to start creating caganers in the shape of contemporary celebrities, meaning you can buy likenesses of Barack Obama, Pope Francis, Donald Trump and Leo Messi all doing their natural business, which could arguably be the most original Christmas present you'll find this year.
Until Dec 23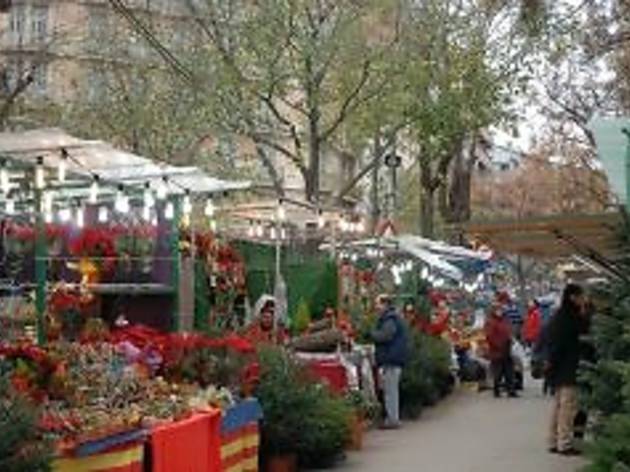 The Christmas Fair at the Sagrada Família has been around since the 1960s and has become one of the most traditional Christmas markets in the Eixample, with about 100 stalls selling gifts and decorations. Not to mention that it adds to the whole seasonal feel by creating a picture-perfect Christmas card around the Sagrada Família itself.
Until Dec 23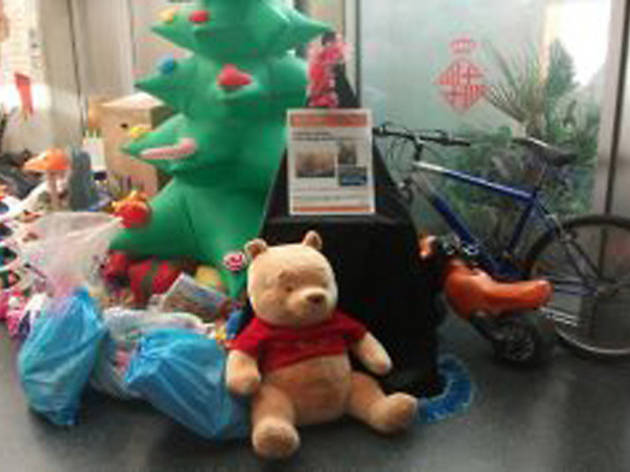 The 'Three Kings' Fair' sets up its more than 200 stalls along Gran Via, where you can find a wide range of quality products and 'almost' unique gifts for your last-minute Christmas or Kings' Day needs. You'll find the fair on from December 19 to January 6, and if you've really left everything to the last minute, or you just like a bit of festive shopping all night long, on Jan 5 the fair is open until 3am!

Until Jan 5
Your friends at Flea Market are back doing their thing, which means filling C/Portal de Santa Madrona with their second-hand market where you can find small treasures in the form of books, records, clothing, accessories and more.

Dec 10
One of Barcelona's most fun vintage and second-hand markets is back with a pre-Christmas edition at Estació de França. You'll find all kinds of treasures, from clothes to music, decoration, toys, books, comics and much more, all at feel-good prices. The singularity of the vendors, the aim of creating a space with a festive ambience, and the environmentally responsible awareness make this ten-year-old Barcelona weekend market worth a visit.

Dec 16 & 17