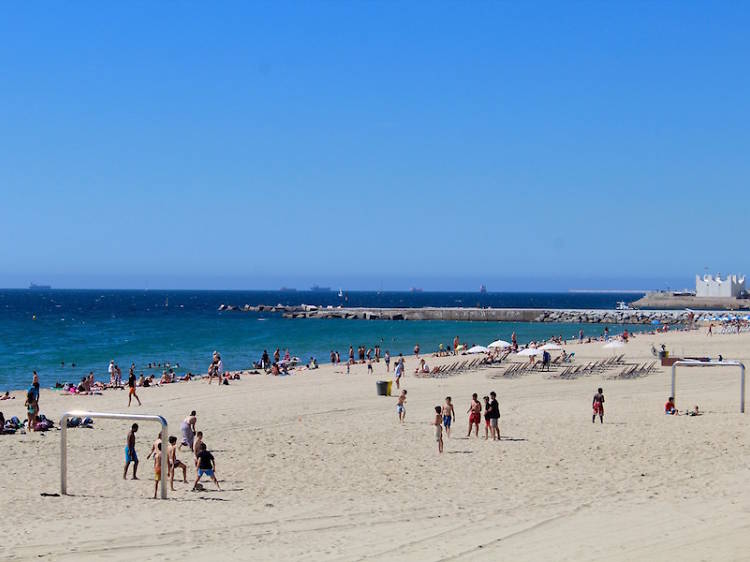 Bogatell Beach owes its name to an old stream that once ran from the uptown area of Vilapicina down the avenue of the same name all the way to the sea. The centre of Bogatell was home to fishermen who lived amidst the stench rising up from the municipal sewer that flowed into the sea here. Like most of the Barcelona coastline, the beach at Bogatell was completely overhauled during the 1980s and these days it's one of the most popular. According to municipal studies, the average age of beach-goers at Bogatell is the oldest of all the beaches: 38. A good number (30 percent) are visitors to the city.
Length: 702 metres
Transport: Bus V25, V27, V31, H16, 59; Metro L4 (Poblenou & Llacuna)
Services: Accessible bathrooms and showers, lifeguard, police station, information point, Barcelona WiFi, volleyball court, workout area, ping pong tables, basketball court, beach football, playground, lockers, beverage vendors, and beach umbrella and lounge chair rental.