Heads up! We're working hard to be accurate – but these are unusual times, so please always check before heading out.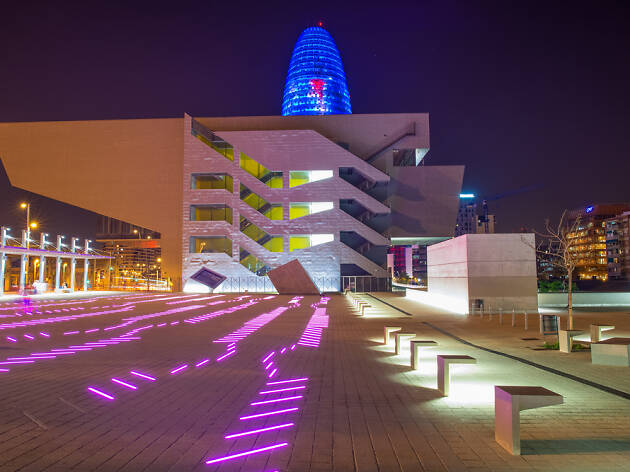 15 things you'll love to do in Barcelona in 2019
Discover the art, concerts, culinary trends and general new stuff in Barcelona that you won't want to miss in 2019
We don't have a crystal ball, but we are good at asking questions. What you see here is the future being made the present. What will we eat in 2019? Who will make us dance? Where is Barcelona heading? Every week we scour the city in search of more answers and ideas to share with you. We've led you to the best places to eat, the top art exhibitions on, and the biggest concerts in town. Now it's time to look at the future, and bring you the 17 commandments of the new year.

RECOMMENDED: 21 great things to do in Barcelona
Things to do in Barcelona in 2019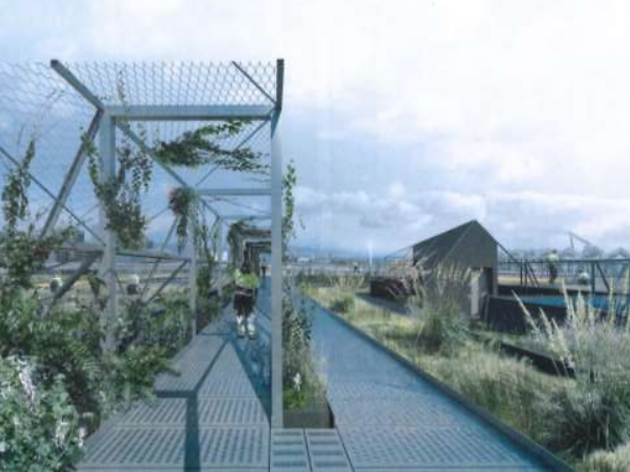 1. Stroll through a new garden
And at 7,000 square metres, make that a huge garden as well. The Museum of Natural Sciences, in the Fòrum, makes great use of its rooftop to turn it into a sprawling Mediterranean garden that will serve as a scientific and experimental space as well as a lovely source of clean air for the city. Expect it in spring, the best time of the year to welcome new plant life.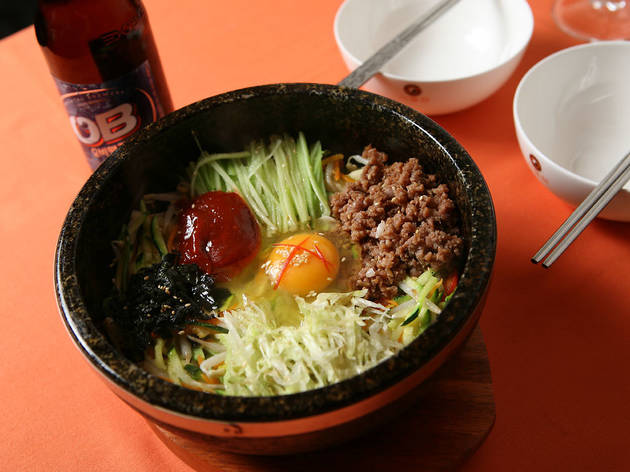 If you've never tried Korean food, this could be your year. And you don't even have to leave Barcelona to do it. Korean dishes have staked their claim in Manhattan, and soon, right here in the Catalan capital, traditional Korean delights like 'bulgogi' (veal marinated in soy) and the humble and substantial 'bibimbap' rice will compete with other star Asian dishes like ramen.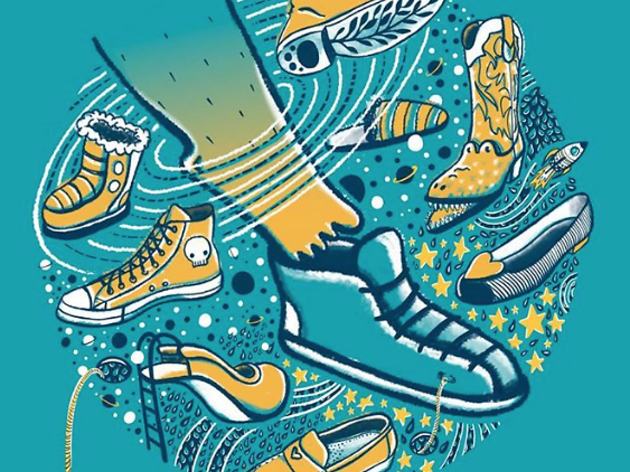 Ethics come into play in an increasingly bigger way in the fashion industry as time moves forward, as evidenced by recent bans on the use of furs and animal skins from heavy hitters such as Burberry and Chanel. And in Barcelona, March 2019 is the debut of Re-Barcelona, the first global meeting on sustainable and ethical fashion.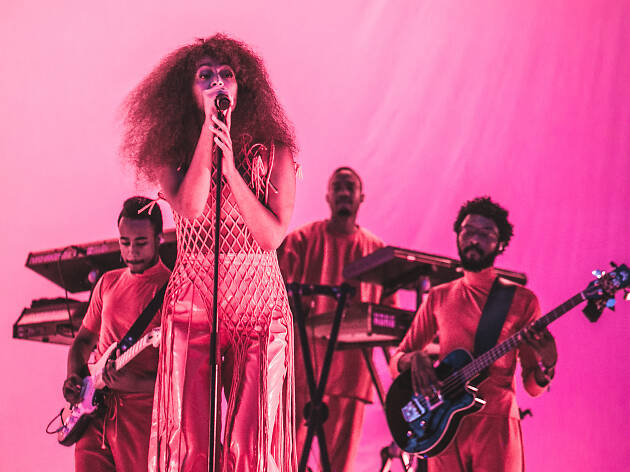 © Sergio Albert
The equality-promoting line-up of Primavera Sound 2019 brings the talents of Erykah Badu, Cardi B, Solange, Rosalía, Janelle Monáe and Robyn, among other female artists, to the Parc del Fòrum. They've all got new releases out, except for Solange, but we expect her new album this year. And at Cruïlla headliners this year include Kylie Minogue and Garbage, featuring frontwoman Shirley Manson.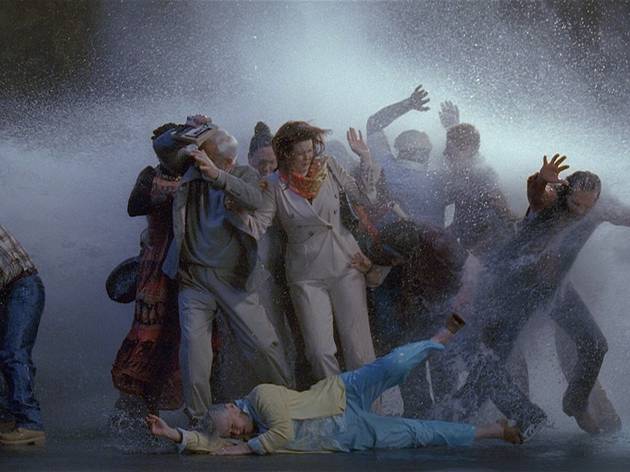 Specifically, enjoy the video art of Bill Viola, a pioneer of the discipline. This autumn, La Pedrera hosts a retrospective of the world-renowned American artist, who, over his 40-year career, has transformed the moving image into a channel of expression of universal human drives.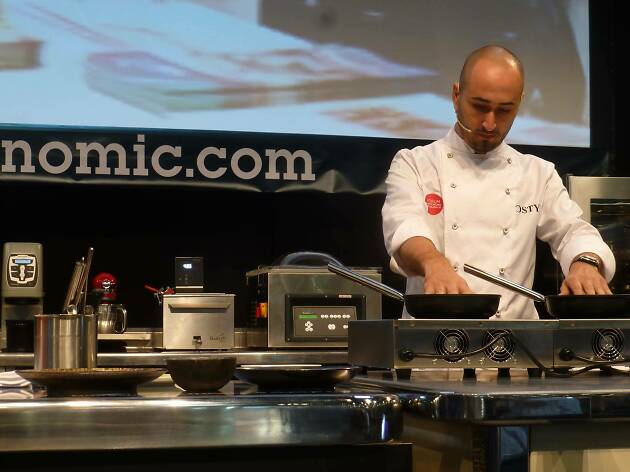 © Artur Martínez, Facebook
6. Try to be one of the lucky 15
Aürt isn't Finnish but Catalan: it means 'no es finlandés sino catalán: it means 'a sharp blow'. It's the name of the restaurant that Artur Martínez – of the fantastic yet defunct Capritx in Terrassa, which was the smallest Michelin-starred eatery in Europe – is set to open at the start of the year. Imagine all he'll be able to create in the Hilton Diagonal Mar, serving just 15 diners at a time.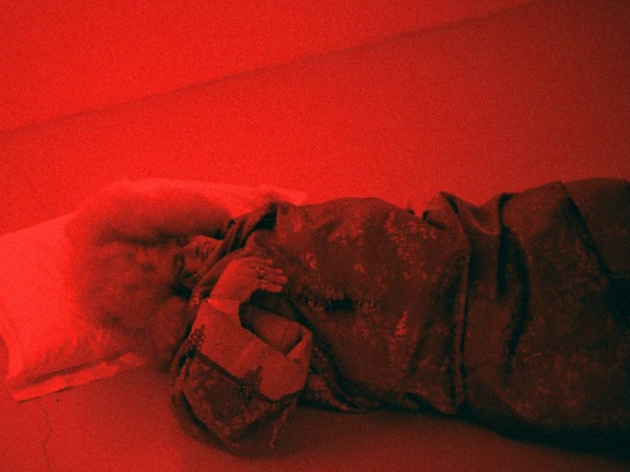 7. Queue up at the Fundació Tàpies
Albert Serra's performance in the Lisbon gallery Graça Brandao in 2017, where he dramatized the death of Louis XIV, became an hour-long film that's done the festival circuit. 'Roi Soleil', featuring Serra in his purest form, comes to the Fundació Tàpies in March. Expect something completely different, but don't worry about language barriers in this film with no dialogue.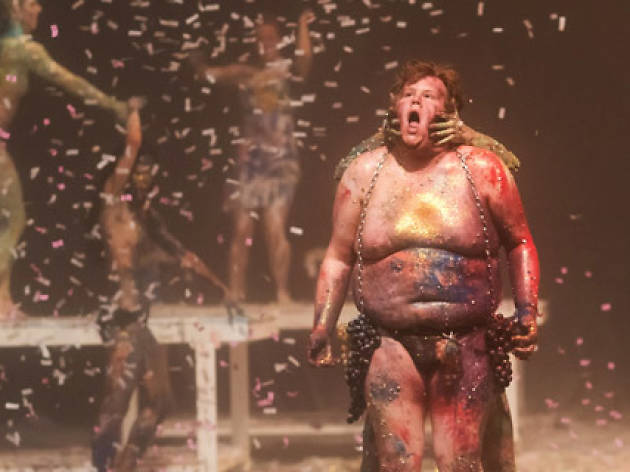 8. See avant-garde international theatre and dance
Keep your eyes peeled for international companies coming to town to impress Barcelona audiences this year. At Mercat de les Flors you can see Israel's Batsheva Dance Company, at the Teatre Lliure, catch the 24-hour spectacle that is Jan Fabre's Mount Olympus as well as flamenco director Milo Rau, the TNC welcomes the company Peeping Tom, and much more.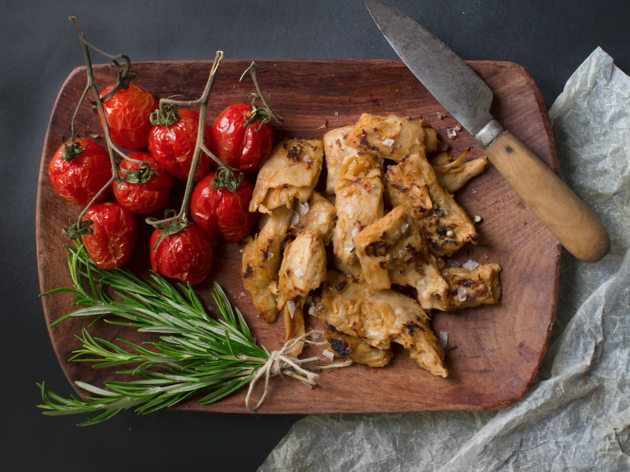 © Food For Tomorrow
Finding vegetarian and/or vegan restaurants in Barcelona isn't just possible, it's delicious. For years the city has been improving on its meat-free variety and complexity. We predict that 2019 will be the year of the vegetable protein, like Heura, a sustainable and nutritious product you can find locally in speciality frozen market La Sirena, and which is sure to triumph as the months fly by.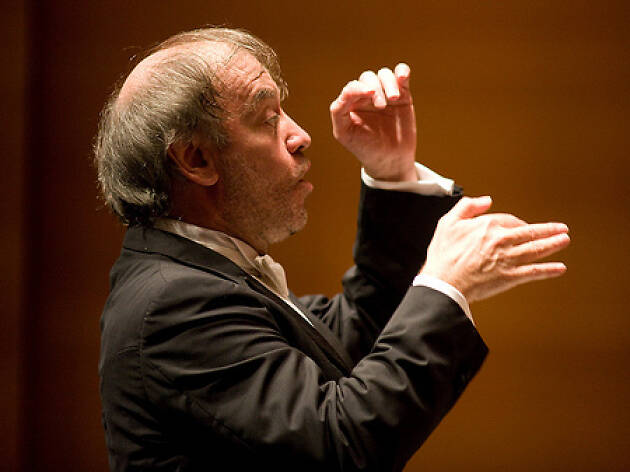 10. Get into classical music
March 2019 sees the premiere of Barcelona Obertura, a festival on at the Gran Teatre del Liceu, the Palau de la Música Catalana and L'Auditori, which sets out to make Barcelona a destination to think of for great classical music. Expect big names (Gergiev, Nagano, Damrau...), Beethoven's Ninth from the innovative company Agrupación Señor Serrano, and free performances in emblematic spaces.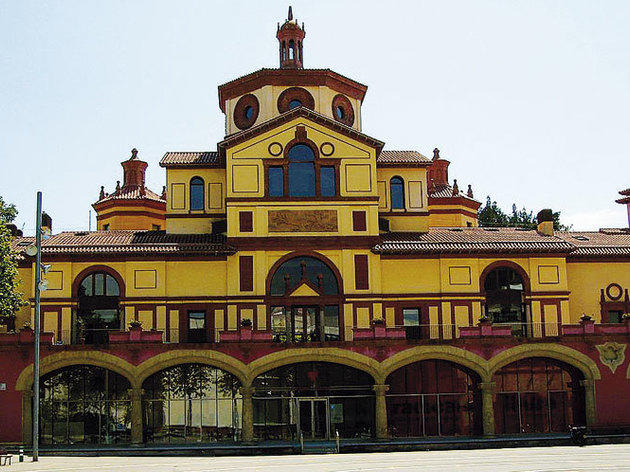 11. Check out the new Teatre Lliure
After a long association with the Teatre Lliure (from cofounder in 1976 to sole director from 2011 to 2018), Lluís Pasqual stepped down as director in September 2018 amid some controversy. In October 2018, the theatre approved the rules for the open competition for a panel to choose new direction and, if nothing changes, in spring 2019 the new director will take over. Who will it be? What direction will the theatre take? Will we finally see a woman at the helm? Stay tuned to find out.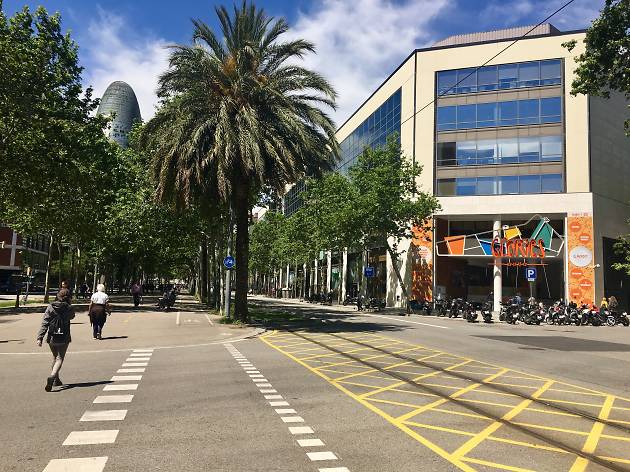 Progressive Catalan urban planner Ildefons Cerdà (who designed the Eixample) predicted that one day the Glòries area would be the centre of the city, and it seems like he might have been right. According to news from City Hall, in March 2019, a large part of the long-term work around Glòries, such as underground traffic solutions and the 45,000-square-metre urban, will at last be finsihed. We hope.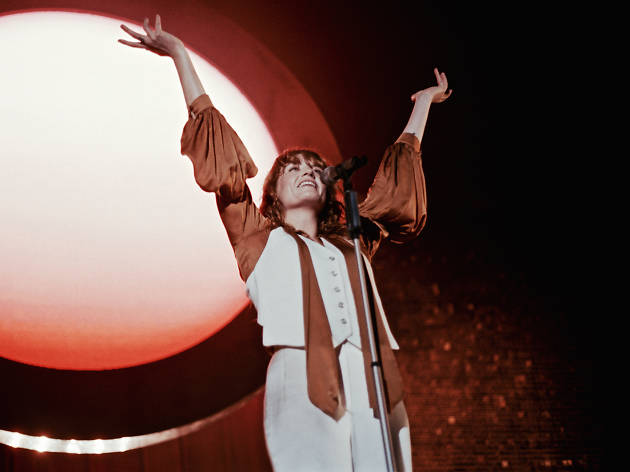 13. Do some stadium singing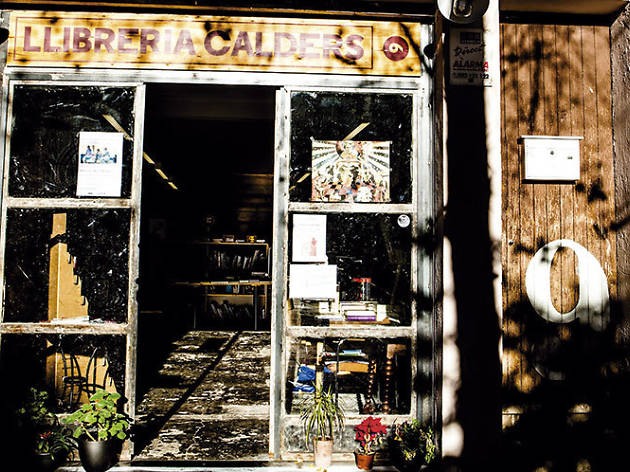 © Maria Dias
Barcelona boasts a healthy selection of bookshops (and literature lovers), and instead of bearing witness to more and more closing down, this autumn sees the opening of the massive (1,000 square metres!) Llibrería Ona in Pau Claris with Gran Via. The new Ona, which also has premises in Gran de Gràcia, will function as both a bookstore and a cultural centre for the dissemination of Catalan literature. If you're worried your language skills aren't up to snuff, be sure to explore the city's English-language bookshops as well.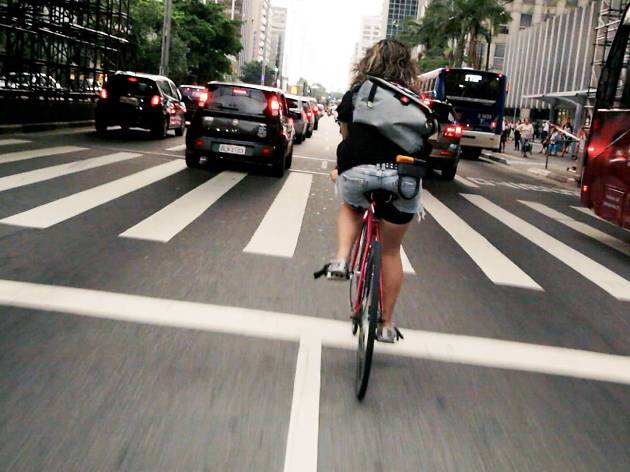 The Barcelona City Council announced that before the municipal elections in May, the neighbourhoods of Horta and Hostafrancas will also have superblocks, like those in Poblenou and Sant Antoni. The new Urban Mobility Plan, which tackles the issue of sustainable transport and promotes car sharing is also set to be put in place this year.