Heads up! We're working hard to be accurate – but these are unusual times, so please always check before heading out.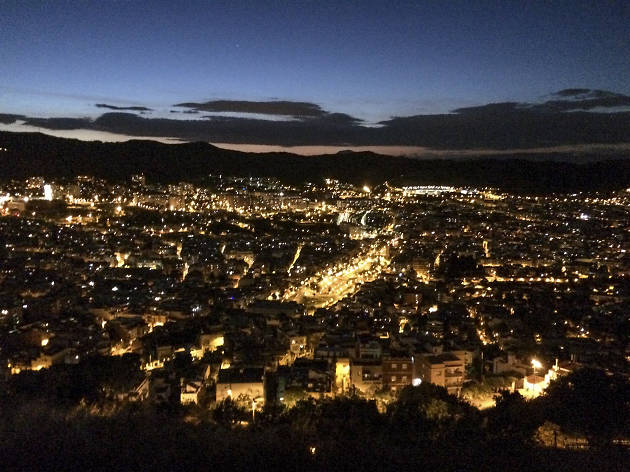 9 'hidden' Instagrammable places in Barcelona
Your guide to the less-obvious locations in Barcelona that will give you incredible Instagram pictures
From architectural wonders to beautiful beaches, Barcelona has heaps of spots that make for that perfect Instagram picture. But not all of them are in plain sight. So as you explore the many attractions in Barcelona, this list will help you find some off the beaten path that give you unique photos. Sometimes a simple visit to a rooftop bar can lead to the most incredible view of a Gaudí creation, or your adventures might take you to a hidden house full of mystery. A picture may be worth a thousand words, but the locations here will definitely be worth something closer to a thousand likes.
RECOMMENDED: Full guide to the best things to do in Barcelona
Located on C/Pàdua, Casa Padua is an absolutely stunning house that seems to be hidden from tourists, seasoned travellers, and even locals. Designed by Jeroni Granell i Manresa, it's a little difficult to locate, but once you find it, get ready to be amazed by a house that seems made for that perfect Instagram shot. A huge red door and window shutters of the same colour blend perfectly with a marble wall that's partially covered with a lovely floral pattern. So make sure to get your camera out and snap some photos of this dwelling that looks like it's straight out of a fairy tale.
Walking through Barcelona's Gothic Quarter is a thrilling experience for visitors. Its winding streets are full of secrets and surprises that will take your breath away, and nothing symbolizes this district better than the Pont del Bisbe. Uniting the Casa dels Canonges and the Palau de la Generalitat, the Pont del Bisbe is a large marble structure with lovely Gothic-style columns. Getting a photo of this spot really is the perfect way to show off the beauty of one of the must-see areas of Barcelona.
No pain, no gain, right? Never has a saying applied better than to the journey that it takes to get to the Carmel bunkers. But once you make it up that hill, you're rewarded with one of the most Instagrammable spots in the whole city. The bunkers are actually where the Republican forces attempted to defend the city against Franco during the Spanish Civil War. While you're looking out, you'll see many of the city's most iconic landmarks, including the Sagrada Família and Montjuïc castle. You also might want to snap some amazing candids while using rocks and graffiti as props.
Top tip: Get there just before sunset to catch some stellar lighting for your photos.
Just 200 meters from the Sagrada Família, this hotel offers a rooftop terrace with an unmissable photo opportunity of Gaudí's most famous creation. The biggest downside of a popular attraction like the Sagrada Família is the enormous crowds it draws, making it practically impossible to take that perfect solo picture. But the Terraza Ayre at the Ayre Rosellón hotel offers a solution to that problem. From here you can capture a jaw-dropping angle of the world-famous basilica that will amaze your followers.
Photo: Maria Dias
5. Platja de les Barques, Montgat
Located just outside Barcelona (take the Renfe Rodalies train and get off at Montgat Nord), Les Barques beach is an ideal destination for your cutest beach photos. Home to beautiful white sands and a crystal-clear sea, this beach has a lot fewer visitors than Barceloneta or the other beaches closer to the city, meaning that you have loads more space to take those inspired seaside shots. So it may take a little longer to reach than Barceloneta, but those extra likes on the gram will definitely make it worth the effort.

Top tip: The earlier you arrive, the fewer strangers in your frame.
Barcelona may be known for housing works by great artists like Picasso and Miró, but it's also a city where street art flourishes. Nowhere is this more evident than the Bostik Murals, a sort of museum for graffiti. This project was commissioned by Xavier Ballaz, who thought it was important for there to be a space for urban expression in Barcelona. This is quite a turnaround for a city that used to persecute these types of artists. The murals are a mixture of professional and amateur creations and feature everything from the depiction of animals to surrealism that would make Miró proud. It's a great place to get your camera out and capture some pretty incredible images.
Las Arenas, one of the biggest commercial centres in Barcelona, is more than just a place to get some shopping done. If you take the escalators to the very top, you'll reach one of the most undervalued viewpoints in town. You'll see attractions as varied as the unique Plaça Espanya and the MNAC, a museum that houses Catalan art and whose imposing façade helps create this incredible view. There's an even a designated photo spot that helps you get the absolute best perspective and seems made for getting those likes on Instagram.
If you find yourself wandering outside of Barcelona, you have to stop at Walden 7, an apartment building designed by Ricard Bofill and constructed on the site of a former cement factory. Bofill was inspired by the solitude described in Henry David Thoreau's 'Walden' and the utopian community in B.F. Skinner's 'Walden Two'. The beauty of this building is reflected by the fact that you'll get amazing Instagram pictures from every angle. Walden 7 is a cubist's dream with its many rectangular shapes, making it truly a one of a kind. Inside you'll see walls with incredible colour contrasts as well as beautiful courtyards and stunning swimming pools on the roof.
OK, so it's not exactly 'hidden', but the Palau de la Música Catalana offers much more inside than you can squish into your frame on the outside. You'll find several areas in this UNESCO world heritage site designed by the famed architect Lluís Domènech i Montaner that can create the most jaw-dropping of Instagram pictures. Two places in particular are not to be missed for that dream shot. First, there's an Insta famous balcony that gives an unreal view of the performance hall with its many glorious colours and stained-glass windows. Second is the space with huge multicoloured pillars full of elaborate designs. Plus there are plenty of smaller rooms that make for spectacular snaps. Simply put, a visit to the Palau de la Música can generate enough content for at least a half a dozen unbelievable Instagram posts.
More Picture-Perfect Barcelona Sights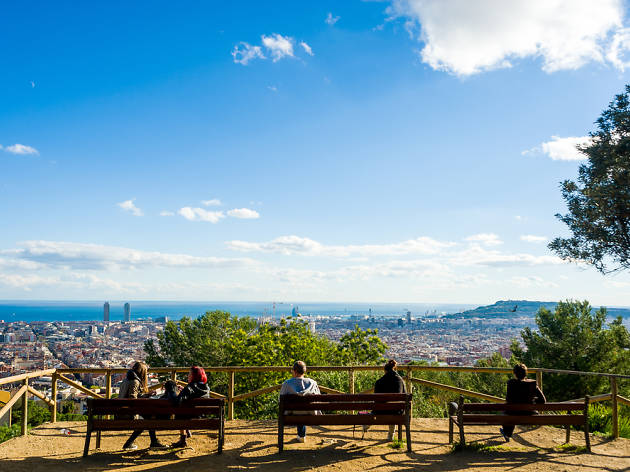 From the indescribable beauty of Sagrada Família and other Gaudí wonders to the city's famous beaches and parks where you can soak up the sun, Barcelona has it all. In between stops for tapas and drinks, you can explore hidden attractions or spend your time immersing yourself in Catalan culture and art at the city's best museums. Whether you live in Barcelona or are just visiting for a few days, you simply have to explore these 50 wonders of the city.